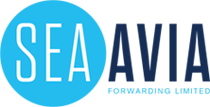 Sea-Avia Forwarding
Southampton, United Kingdom
About us
We are a customer focused and ambitious Customs Clearance and Freight Forwarding company who excel through effective application of our accumulated experience and knowledge. Based in Southampton Sea Avia Forwarding Limited began trading in 1998 with a focus on customs clearance services for Importers and Forwarding Agents alike. In 2012 a change of ownership encouraged an expansion and new editions have joined the team since 2014 to develop and expand the operation and scope of business into a fully functional and reliable Freight Forwarder. We still work with other agents to assist with inventory linked port access and share our expertise when required. Our depth of knowledge provides us with a wide range of options in all modes of freight movements and customs procedures, with extensive experience working in general and marine shipping as well as with personal effects and means of transport. Whether moving freight by Sea (Containerised / RoRo) or Air we advise the best solutions to fit our clients' needs. If you need advice on Customs Paperwork, then as a Customs Agent / Broker we can assist or point you in the right direction.
Sea-Avia Forwarding is an unclaimed profile. Only employees of this company may claim it. Know someone who can claim this page?
Latest Reviews
Have you worked with this company before? Drop them a reference now and help them improve their reputation!
Error: Contact form not found.
Error: Contact form not found.