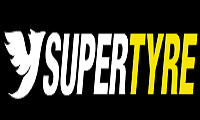 Smarter Tyre Solutions
About us
Established in 2011, The team at Super Tyre are on a mission to challenge the "Status Quo". We are committed to continuous improvement, by adopting the latest digital technologies and utilising tools such as lean manufacturing, we've developed smarter tyre solutions that add value and reduce costs for our customers. We work closely with our customers to gain an in-depth understanding of their business so we can tailor our offer to best suit their operations. We work with our customers to identify the best tyres for their fleet based on tyre cost per kilometre and vehicle downtime analysis. But we also know that running a well-performing fleet is about much more than that. We set up our customers with tools and resources that ensure they stay one step ahead and make the best decisions possible. Cam, Brett, Isaac and there Service Teams continuously aim to exceed expectations with in-depth knowledge and high levels of service their mission is to keep those wheels moving. The team at Super Tyre believe that a healthy lifestyle reflects a healthy business culture and this season look to embark on a number of adventures. Our Managing Director, Dayne Drummond, is competing in the next Coast 2 Coast in February 2019 and the introduction of a "Super Tyre" cycling team competing in local events in the upcoming season thus reaffirming our commitment to continuous improvement and supporting our local community.
Smarter Tyre Solutions is an unclaimed profile. Only employees of this company may claim it. Know someone who can claim this page?
Latest Reviews
Have you worked with this company before? Drop them a reference now and help them improve their reputation!
Error: Contact form not found.
Error: Contact form not found.