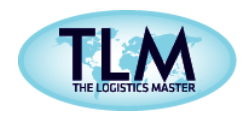 TLM Shipping TAS.LOJ. SAN. VE DIS TIC. LTD.
Istanbul, Turkey
Member since 2021
Founded in 2011
About us
TLM Shipping was established in 2012 with a young and dynamic team. We started with a strong focus on South Korea and Far East, then extended our logistics services to all regions over the world day by day. Our mission is to provide our clients a reliable service and quick solutions. TLM Shipping family aims to satisfy all logistics needs in the fastest and perfect way. On this path, we opened our branch office in Iran in 2016. Thanks to our experience, we have become a fast growing and developing company in logistics sector. Among our services, there are Ocean, Air, Land transportation , custom clearance, project cargo transportation, warehousing and International House Moving services. We have a wide and good network which has the same vision as us and we are enhancing our success and goals every year.
Operational Performance
0 transactions within the previous 12 month
Latest Reviews
Have you worked with this company before? Drop them a reference now and help them improve their reputation!
Network memberships

Error: Contact form not found.
Error: Contact form not found.