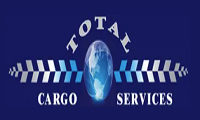 Total Cargo Services (N.I) Ltd
Belfast , Ireland
Founded in 1989
About us
Established in 1989, we are primarily an Irish transport company. We concentrate our operations on cross channel deliveries all over Ireland and the UK, operating our own fleet of trucks and trailers, shipping across the Irish Sea. We operate our own transport depot, workshop and modern warehousing facility at Heysham Port Industrial Estate, Morecambe, Lancaster. Total Cargo is a forerunner in container, storage and handling at Belfast Port with our own container park. Within Total Cargo Services to date, our staff and directors have a cumulative experience of over 100 years in Irish Sea trading and container liner business. We offer a professional, customer friendly and reliable service to all our clientele, national and worldwide. We're members of the Road Haulage Association and the Federation of Small Businesses, and we're also accredited by the Fleet Operator Recognition Scheme.
Total Cargo Services (N.I) Ltd is an unclaimed profile. Only employees of this company may claim it. Know someone who can claim this page?
Latest Reviews
Have you worked with this company before? Drop them a reference now and help them improve their reputation!
Error: Contact form not found.
Error: Contact form not found.