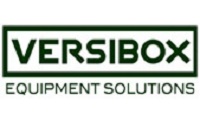 Versibox LLC
Miami, United States
Member since 2018
Founded in 2015
About us
Versibox is a company specialized in the market of marine containers and modular building. We offer sales, leasing and special projects. We are a global company, operating in several countries, with a wide network of suppliers and partners, offering varied ideas and solutions in maritime containers and modular building. Always aiming for quality and ethics in all your business. Customized and innovative solutions according to customer needs. Comprised of professionals with more than 20 years of experience in container trade and leasing, the company was created with the idea that trust is built from a true relationship with customers and suppliers. Understand your real needs and create solutions that best suit you. We are a company that seeks comprehensive and versatile solutions, meeting the expectations of our customers. We always strive to create a great and lasting relationship with all the involved parties, so we imagine growing with confidence, quality, solidity and profitability.
Latest Reviews
Have you worked with this company before? Drop them a reference now and help them improve their reputation!
Error: Contact form not found.
Error: Contact form not found.