The world's first and only marketplace for slot booking
Up-to-date rates, sailing schedules, and direct negotiation with feeders and shipping lines.
Starting in the Middle East, Indian subcontinent, North & South Asia in Q4 2023.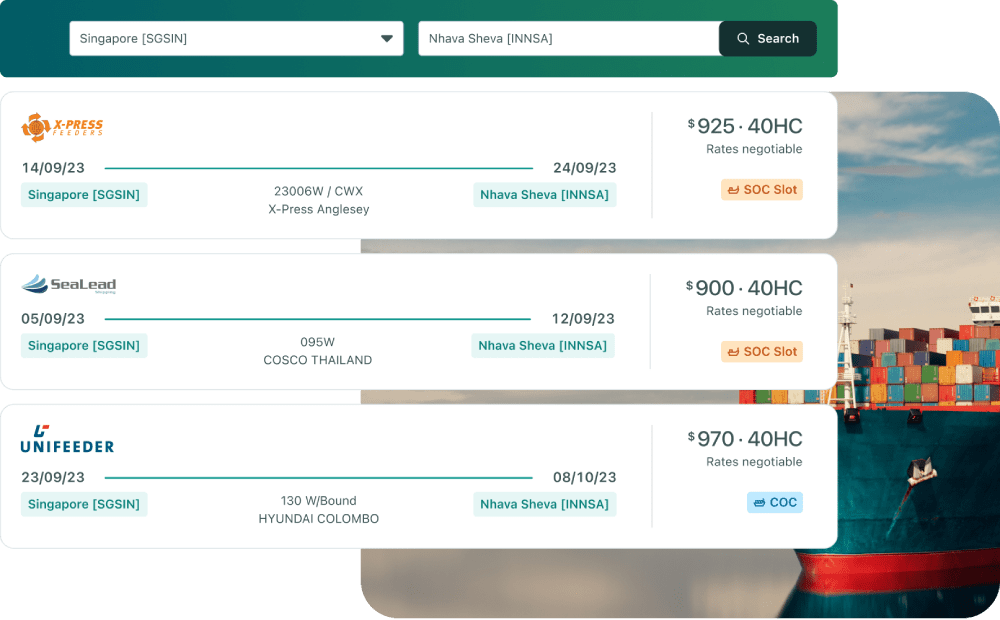 Find and compare offers from the leading carriers
Book slots directly from shipping lines and feeders
Access up-to-date rates and sailing schedules online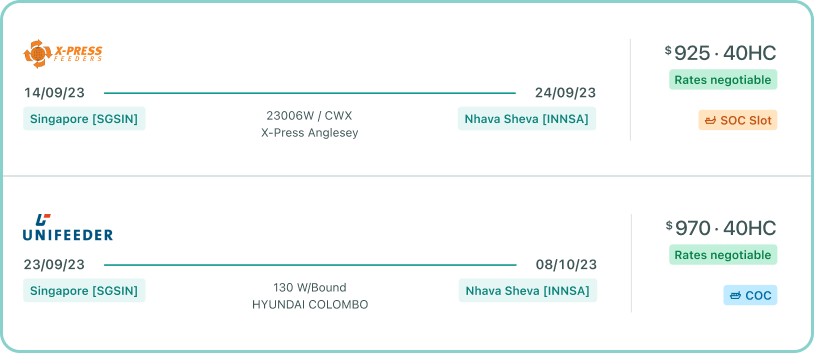 Choose your desired ports, container type, and estimated time of departure (ETD).
Compare offers and choose the best fit for you in seconds.
Negotiate directly with shipping lines and feeders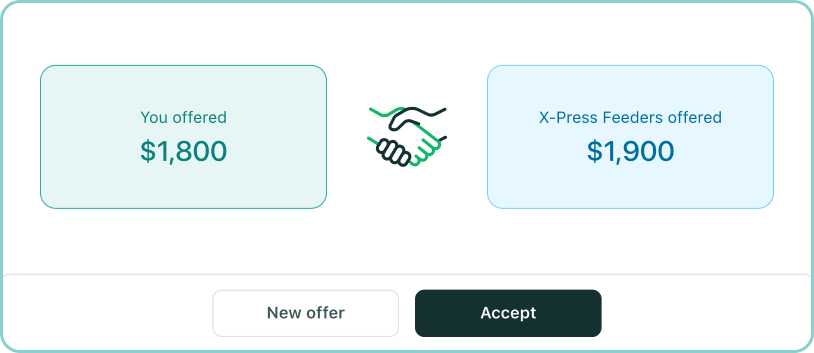 Want to negotiate for better rates? On our marketplace you can propose your terms to suppliers. And if you'd like to clarify details, use the online chat to contact suppliers directly.
Pay online with credit terms up to 60 days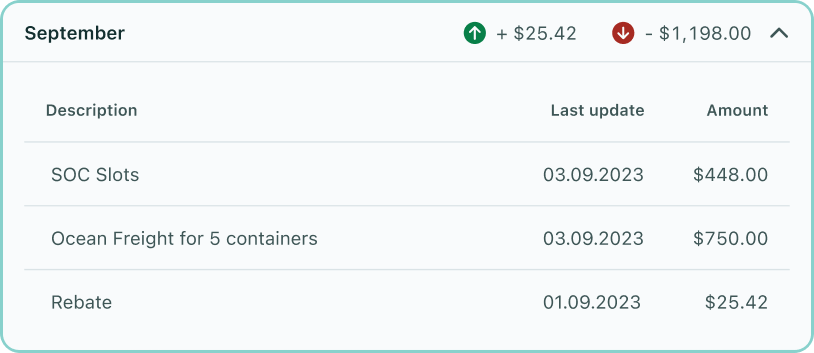 You don't have to pay for services right away. You'll receive a monthly invoice for all the bookings you have made in the last 30 days and get up to another 30 days to settle. You can pay via credit card or bank transfer.
Transparent rates without hidden costs
Get complete rates and breakdowns upfront before confirming a booking. So you know what's inclusive, what's not, and can plan terminal handling charges, bill of lading fees, and other costs accordingly.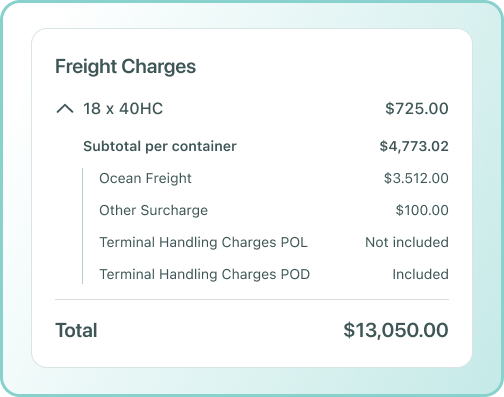 Be the first to try the Ocean Freight Marketplace
If you are in NVOCC or a Freight Forwarding business in the Middle East, Indian subcontinent, North or South Asia, join the waitlist.
This way, you won't miss the marketplace launch and can be among the first to compare rates and book the best offers.
Are you a shipping line or a feeder?
Offer vessel space and ocean freight on xChange
Sell slots and ocean freight to new clients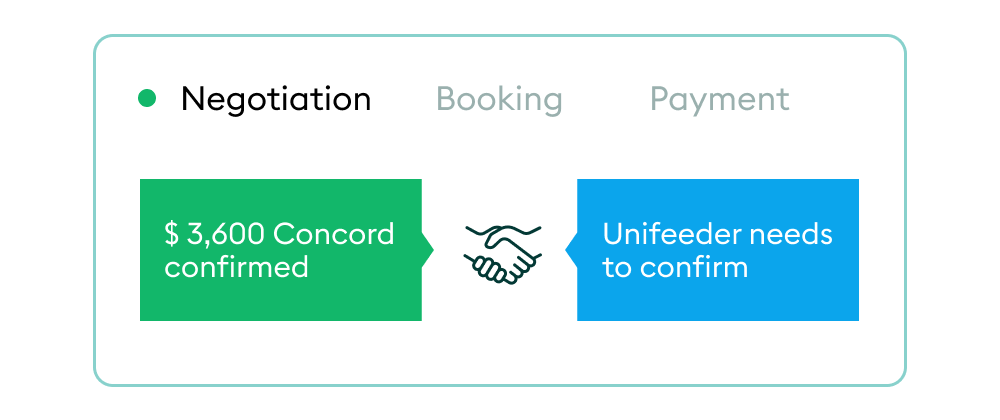 Grow your customer base and provide spare slots and COCs to trusted customers.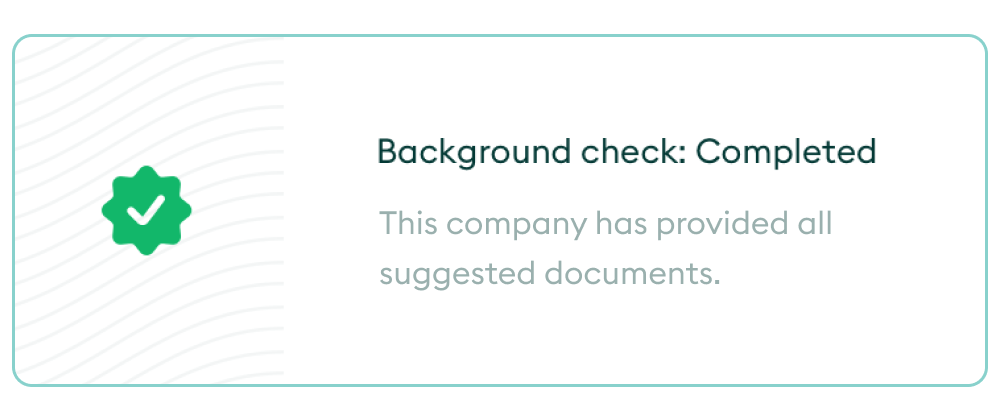 We conduct thorough background checks on every member. Rest assured, you'll only deal with reliable clients.
xChange collects payments for you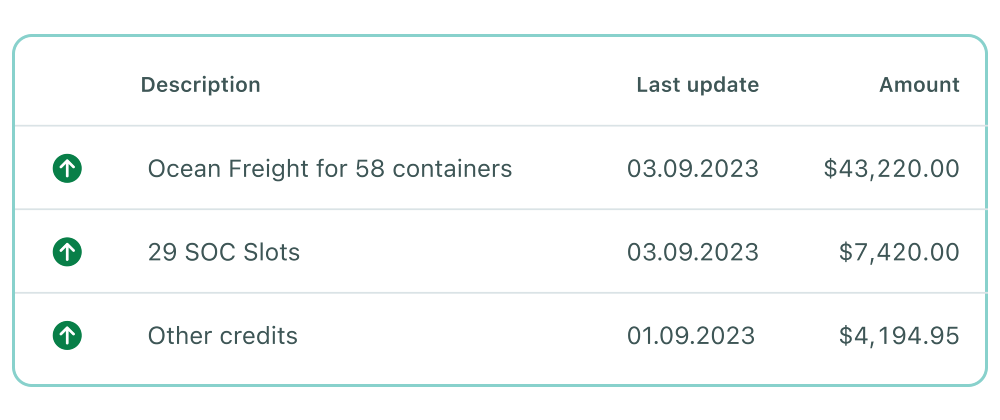 You don't have to chase payments. xChange does it for you and credits it to you in real time.