Interested in SOC containers?
Then you've come to the right place. If you're looking for SOC containers, Container xChange is the online platform for you.
It has never been so easy for users and owners
of SOC containers to find each other
Type in your pick-up and drop-off location and you'll instantly get a list of potential SOC partners ready to strike a deal.
To make it easier, all companies undergo background checks before becoming active xChange members. That way, you can easily find trustworthy SOC partners online.
Gain flexibility with SOC containers
You never know where your next client wants cargo shipped to or from. With SOC containers you can go to the outskirts of the world – without having to pay carriers hefty rates.
Demurrage and detention charges are also a thing of the past.
Shipper owned containers give you increased freedom, as well as increased responsibility. But using SOCs doesn't have to be that difficult.
At Container xChange we're here to help you find and use SOC containers. Our online platform gives you the flexibility and transparency to source SOCs in more than 2500 locations worldwide right here in your browser.
Want to see how simple it is to find partners and SOC containers on Container xChange? Our team will be happy to give you a tour of the platform.
The main benefits of SOC Containers
⚡️ Find containers for remote locations without high carrier rates.
⚡️ Buy or lease the containers? The choice is all yours.
⚡️ Choose the containers you need, their condition, and the duration.
⚡️ Avoid unexpected costs with demurrage and detention charges.
Finding trustworthy SOC partners made easy

Have you also been looking for new partners and SOC equipment? You're not the only one. Finding partners isn't easy in our 'new normal'. Finding trusted partners even less so, when you can't meet face-to-face.
Increase your chances for a successful deal. Don't just ask a handful of companies for containers. Ask hundreds of companies on xChange in just a couple of seconds.
With the mandatory background check, every xChange member is vetted before making deals on the platform.
You can also see the performance reviews and partner ratings on their company profile on xChange. Ensuring that you can see what other companies say about them and who else they work with.
And to make it even simpler, all members fill out the same contract upon entry on the platform. Making your negotiations smoother and your work faster – giving you a competitive advantage.
So, skip the lengthy email correspondences. No need for time-consuming contract negotiations. Container xChange makes it easy for you to find new vetted partners and SOC containers.
Learn how in a free demo with our team.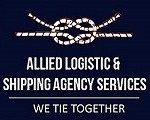 "I like Container xChange a lot! It is a very useful concept to increase operational flexibility to find equipment, especially for NVOCC operators and freight forwarders"
Capt. A. Shakoor, Managing Director 
Get SOC containers on demand
Dealing with customs, certifications, and scheduling is time-consuming enough. Don't let finding your SOC containers be that too.
To simplify your job and ease your manual workload, you can now find SOC containers on-demand at Container xChange.
As an xChange member, you get access to more than 500 carriers, leasing companies, and traders that have available SOCs listed in more than 2500 locations worldwide on xChange.
In an industry that is constantly changing, adapting is key. SOC containers give you the freedom to plan your transportation according to your needs.
Get a free demo and see how the leasing platform works on Container xChange.
Simple and predictable pricing
To show that it's not only efficient and time-saving but also affordable to use xChange, here's our pricing.
No hidden fees. No unexpected surprises.
Basic
$299.00
Price per month, 2 months minimum $254.15 if paid annually upfront (=15% discount) Limited time offer – add "Trading" to your subscription plan for just $198 per month
---
No transaction fees

100% visibility on profiles

Up to 10 containers under mgmt*

1 user account

-
Schedule a demo
Professional
$549.00
Price per month, 2 months minimum $466.65 if paid annually upfront (=15% discount) Limited time offer – add "Trading" to your subscription plan for just $198 per month
Most popular
---
No transaction fees

100% visibility on profiles

Up to 100 containers under mgmt*

5 user accounts

-
Schedule a demo
Enterprise
Talk to us
Ideal for: Users that need more customization, logins and/or have higher volumes. Limited time offer – add "Trading" to your subscription plan for just $198 per month
---
No transaction fees

100% visibility on profiles

Unlimited number of containers*

Unlimited user accounts

-
Chat with us
Are SOC containers for my company?

If you transport cargo on busy shipping stretches and from surplus locations, SOC containers might not be the best solution for you. As you can usually get good rates on those lanes.
SOCs are great alternatives to COC containers when you move cargo outside the busy shipping routes, to war zones such as Afghanistan and Iraq, and landlocked countries like Uganda.
It's the same when moving commodities to inland locations. The distance between the loading point and the nearest available containers can quickly increase trucking costs. In turn, raise your freight bill significantly.
If you're shipping to a special or surplus location, SOCs can be a cheaper alternative. Carriers and container owners, often don't have an interest in getting containers situated in those places. Turning up freight prices.
With SOC containers you can also avoid paying demurrage and detention charges and high rates to use the boxes. Sometimes you even get paid to use a SOC container, if you're moving the box to a deficit area.
Find SOC containers with xChange
Do you want to see how 600+ shipping companies already benefit from xChange? Schedule a free demo with our expert team below and get a tour of the platform.