Container terminal automation should be an expected development in the logistics sector as most other industries are enhancing productivity and maximizing efficiency through automation, right?
"The maritime industry has perhaps been slower than most to embrace container terminal automation," Howard Wren, director of Logistics at Australia's Jade Software Corp., wrote in article for Port Technology."  "However, confidence in automation technology is now at its highest level ever and the development of automated terminals is quickly approaching the point where the rush is about to begin."
So why has the logistics sector gotten off to such a slow start? There is a lot of money flowing through this highly critical industry, yet so many of these processes are behind the times- nonconforming, fragmented and non-standardized.
What does container terminal automation mean exactly?
Automation involves the use of mechanic, hydraulic, pneumatic, electric, electronic and computerised elements or systems to control equipment and processes. It is only possible given that there is a systematic and repeated process that abides by rules as well as conditions that can be identified and programmed. This covers both the field instrumentation used for data gathering and also the management of that data and the control of operations.
We can categorize two levels of automation in container terminals into: fully-automated and semi-automated. When the stacking yard and horizontal transfers between the quay and the yard are all automated, the container terminal is considered to be fully automated. Automation that has begun in the stacking yard but has not reached the quay all inone process is considered to be semi-automatic. Quay cranes are the operational elements whose automation is least developed, so accordingly it is predicted that they will be the equipment with the greatest technological advancement during the coming years.
So what are the driving forces?  
We are facing a few notable challenges in today's shipping world. The drivers of automation come from financial, economic, and environmental pressures.
One challenge is that of increased ship sizes- mega ships as they are called. Port infrastructure is being forced to develop and improve in order to meet these new demands required for receiving mega ships. Automation would help avoid port congestion, decrease port storage charges and reduce demurrage & detention. Although the initial investment to automate terminals is extremely expensive, it is speculated that the investment is worth the future cost reductions it will bring. Some experts project operational cost savings of up to 55 percent.
Container terminals which have begun to automate experience a reduction in need for manual labor, as automation is, in essence, the removal of need for human labor in manual processes. These processes which took a great bunch of men to complete can now be operated with only one man in a control tower. As the objective of automation is to minimize error, increase efficiency and reduce costs, removing the possibility of human error and reducing the size of the workforce, helps achieve these targets. The elimination of human labor reduces operational costs not only in terms of wages but also increased efficiency. Automated work sequences are faster and more predictable, therefore less prone to error. Another added benefit of removal of human labor is the increase in safety; less injuries and deaths of longshore workers.
Furthermore, due to the heightened concern for our climate in recent times, ports are being pressured to reduce emissions where possible. Automated container terminals reduce the shipping industry's carbon footprint by maximizing efficiency, one example being optimized route planning which prevents empty runs by AGVs. "The automated terminal not only increases the port's handling efficiency, but also reduces carbon emissions by up to 10 per cent," said Chen Wuyuan, president of Shanghai International Port Group.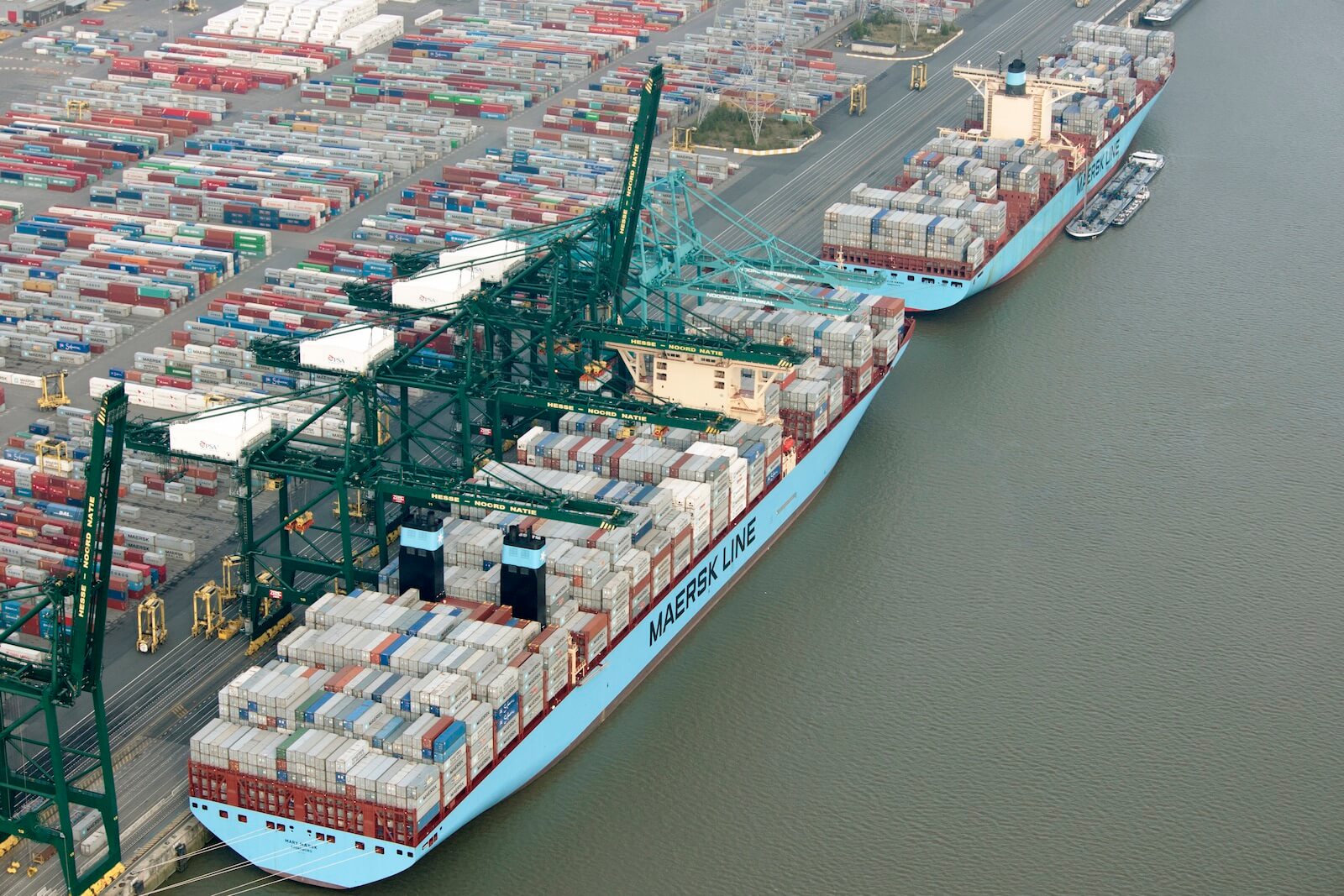 McKinsey conducted a survey in 2017 with 40 participants who work in different elements of the port. Eighty percent of the participants believe that automation will be a serious trend in the next 5 years. But, the operating expenses of an automated terminal should be at least 25% lower than a conventional one, or the rate of productivity should increase by 30%.
How automated are container terminals now?
Nearly 40 semi or fully automated container terminals are in operation around the world, and an estimated $10 billion has been invested in such projects. An additional $10 to $15 billion is expected to be expended over the next five years.
The Victoria International Container Terminal became the world's first fully automated container terminal in 2017. The most remarkable aspect of this project was that it was executed ahead of schedule and within budget. Its size is 35-hectares and it has an annual capacity of over one million TEUs and an additional 400,000 TEUs on full build.
Container terminal automation first started developing in the early 1990's in the Port of Rotterdam, Netherlands. Automated unmanned Rail Mounted Gantry Cranes RMGs (ARMGs) and unmanned Automated Guided Vehicles (AGVs) for horizontal quay-yard container transfers are in operation here. The Container Terminal Altenwerder facility in Hamburg subsequently adopted these in 2002.
The Shanghai Yangshan Deep Water Port, in eastern China is currently the world's largest fully-automated container terminal development. It is not completely finished yet but is expected to be able to handle 4 million TEU to start off, upon the completion of its last phase, and then eventually 6.3 TEU. This project is being realized in an effort to establish China as the world's shipping center.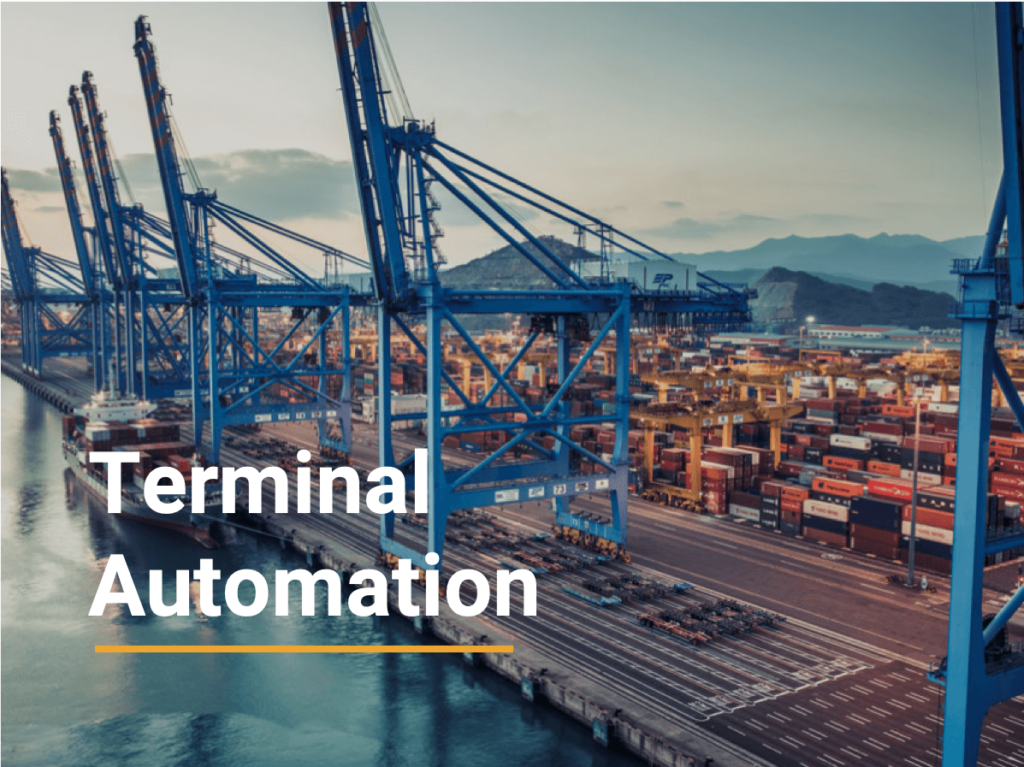 So, everyone is on the same page then?
Not necessarily… The implementation of automation in terminals that are already in operation is more complicated due to compatibility issues concerning the activities being carried out and resistance to change.
Full container terminal automation is expensive, hence the skepticism towards the return on this investment. Moody's reports that "many analyses that compare productivity metrics between automated and conventional terminals indicate inconsistently and, in a number of cases, negative productivity gains from automation".
In other cases, it is not the skepticism that hinders progress, it is simply the lack of capital. Lesser developed nations will continue to struggle to keep up with the technological progress of the highly industrialized nations.
Furthermore, as many industries have already demonstrated, automation and digitization lead to the loss of traditional jobs. A major challenge that port authorities must face is what to do about these job losses at the container terminal.
The port is considered by society to be a source of employment. "Even if not explicitly stated, there is likely a limit to the willingness of many port authorities and their parent governments to support automation initiatives that result in meaningful job losses," Moody's reported. "Managing the employment impact resulting from automation, without concessions that compromise the economic potential of the technology, remains a key challenge."
Once technology optimizes the entirety of the terminal, we can expect more union strikes in the future The United States is an example of a country that is comparatively very slow to adopt automation due to labor union pressures.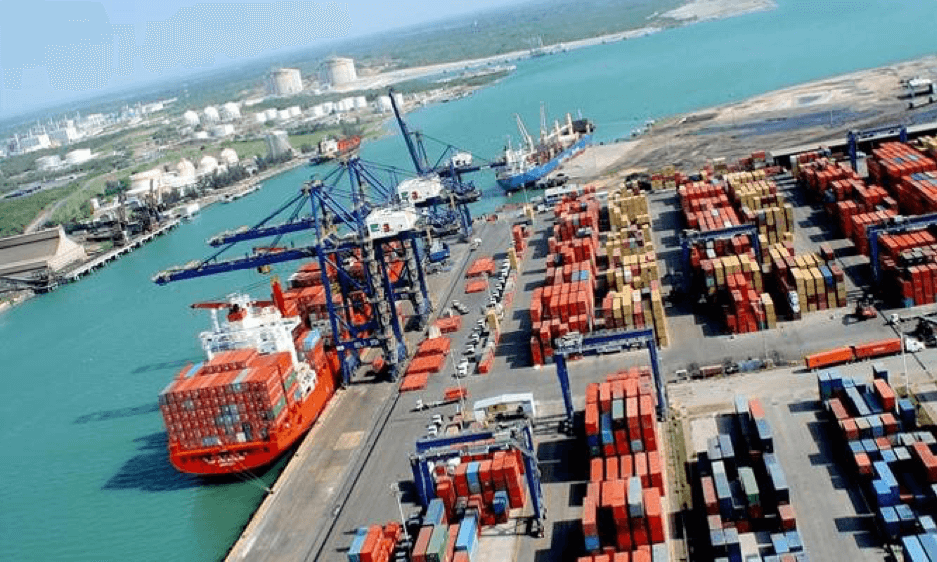 Further container terminal automation in the future?
The overall trend is that we're headed for higher levels of automation that go beyond the borders of terminal yards to involve all operations. In general terms, this wider development includes the automation of:
The first implemented container terminal automation and the most advanced systems today are those related to the processes that take place at the terminal gates. In this sense, efforts are still being made to improve data gathering systems in the terminal-logistics chain interface. 
In terms of labor protection, ports like that of Los Angeles are undertaking training programs for the longshore workers by way of union-harbor agreements.  
"This tentative agreement will help longshore workers prepare for the port jobs of the future," the Pacific Maritime Association said in a statement. "It is a comprehensive, fully-paid training program to re-skill and up-skill longshore workers to equip them for the next generation of work on the waterfront."


Summary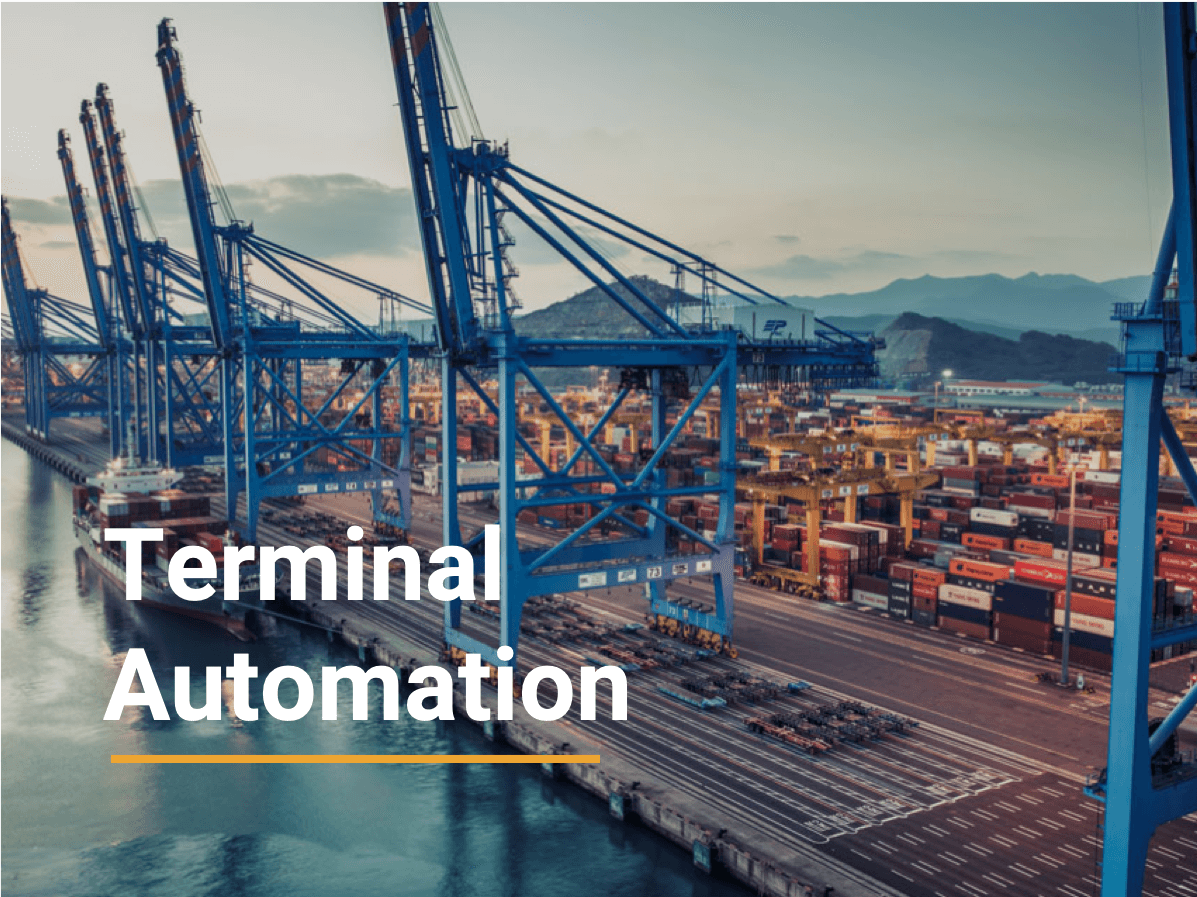 Article Name
Container Terminal Automation and its Benefits explained - Container xChange
Description
Container terminal automation involves the use of mechanic, hydraulic, pneumatic, and computerized elements or systems to control equipment and processes.
Author
Publisher Name
Publisher Logo