Globalization has transformed the world economy and reformed the shipping and logistics industry. Another change is happening in the industry. The digitization of container logistics and container tracking.
Despite the digitization, shipping containers still disappear, are shipped to the wrong locations, and so on.
Numerous technologies (like big data, live location, automation, etc.) are used to make the transportation and shipping processes more transparent, accessible, and traceable. One of them being a reliable tracking system that aids international container search. Automated and digitized international container search is slowly becoming a part of the industry. But there's still a long way to go in container logistics.
Updating your sales or leasing offers, keeping track of containers, renewing your stock lists, and making sure your customers are happy. Sticky notes are crowding your table, your agenda is overflowed with things to do and remember. We all know the feeling of satisfaction when we finally cross out an item on the to-do list. But the satisfaction, tingling joy, and relieved breath are all short-lived. Because you know that that one task was a droplet in the ocean of things you need to do.
But wouldn't you instead like to sit back, open a tab in your browser, and find all the information about your containers, tracking, sales or leasing offers, and stock updates – all in one place? That'd give you the time to focus on your customers and the containers that really need it. Sounds convenient, right?
You can get all that on our online neutral platform. Container xChange is here to help ease your manual workload and digitize your container logistics. Want to see how it works? Click on the banner below and get a free tour of the platform.

Why international container search is important
Container tracking has become one of the most crucial aspects of the global supply chain network.
Knowing the status of containers in transit is critical to taking timely emergency decisions when needed. In case of unexpected delays or contingencies, being notified can help companies make necessary arrangements and avoiding follow-up costs.
Efficient container tracking helps you maintain good customer relations as you can better predict the delivery date and maintain transparency. Container tracking also saves time, money, and other resources for both container owners and users.
As a container owner, it becomes imperative to know where the containers are, and that's where the need for international container search comes in.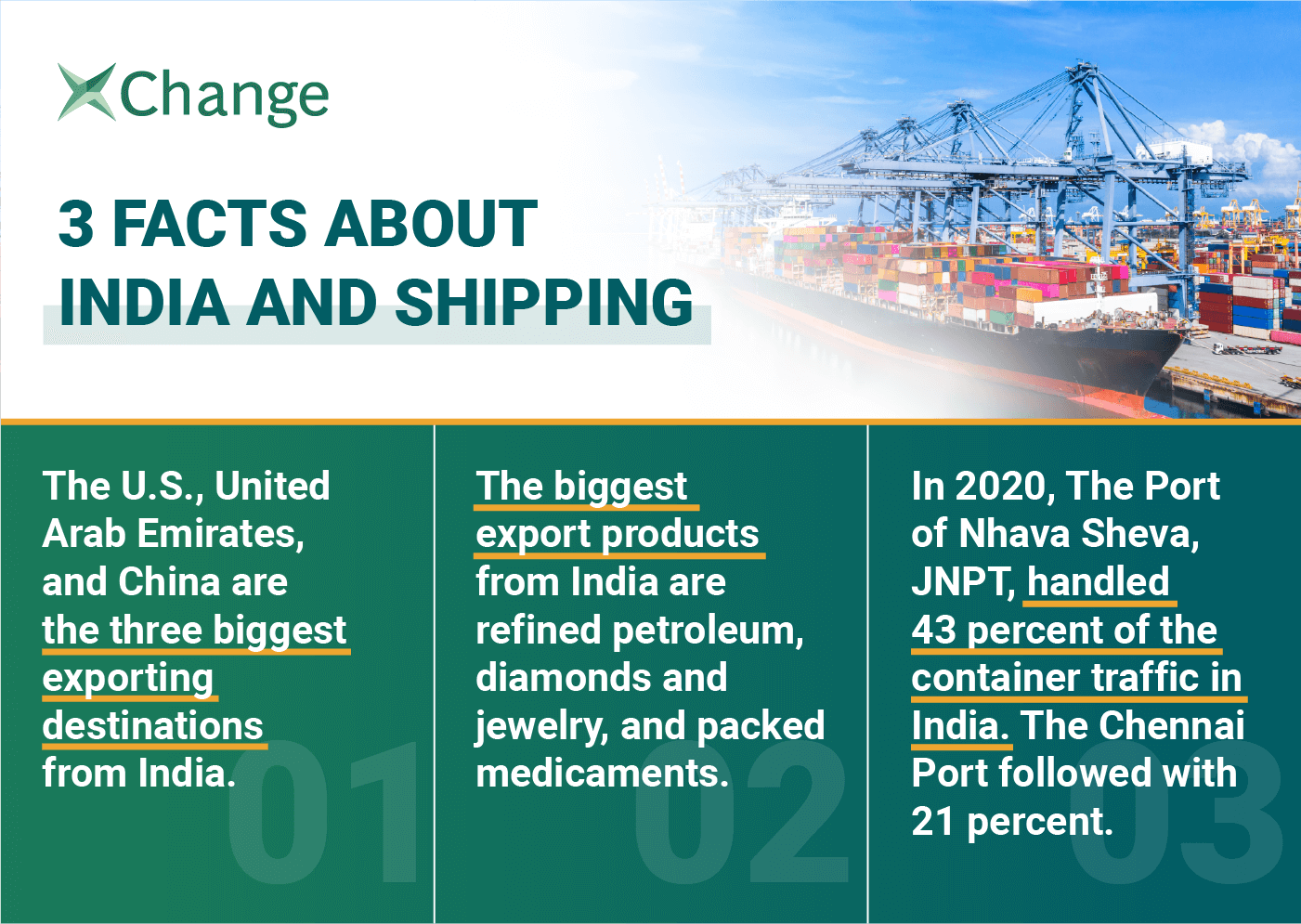 Did you know that India was ranked 16th in terms of total exports and 11th in terms of total imports globally in 2018? According to the Ministry of Shipping, 95% of India's trade volume is carried out via ports in massive shipping containers. India trade with countries around the globe. And some of the biggest traders are the US, the UK, China, and Singapore.
With worldwide partners, international container search is more important than ever. But with all the time you spend on tracking containers, updating customers, and revising your leasing and sales offers time is running from you. Digitizing your container logistics gives you an advantage against your competitors and eases your workload.

Common problems faced with international container search
As of 2020, the cargo traffic at important ports in India reached up to 704.82 million tonnes. Moreover, there's a 5-6% expected growth in capacity addition at Indian ports by the year 2022. It indicates how the Indian Port Sector is continuously growing.
But, rising demands also mean greater difficulty faced by container owners in keeping track of all the shipments and containers.
Shipping companies may not have the adequate time and resources to facilitate efficient international container search for their customers.

There could also be an issue of limited end-to-end transparency between various stakeholders when it comes to tracking a shipment.
The lack of a standardized system made it a pesky deal to share real-time data with freight owners.
Thus, shipment traceability sometimes becomes the Achilles' heel of the shipping industry.
Even when you're trying to track self-owned containers, it leads to additional cost and effort needed to manage the backend processes. But… we've got the solution🚀
Digitizing your container logistics
Imagine you wouldn't have the stress of hundreds of phone calls and emails ticking in asking for updates on containers and sales stocks. Instead, all information would already be available online on xChange. That'd make your life easier, right?
What if you didn't have to manually arrange your stock by item and location all by yourself? That'd free up even more time in your already too cramped calendar. Not only to give you room to take a couple of deep breaths but also to focus on what really matters. Your customers.
That's where Container xChange comes into the picture. Our online neutral platform is here to help you save time, find new trustworthy partners, and reduce your manual workload. We do all that by digitizing and automating your container logistics. You and your partners will be able to find all the information in one place.
All you have to do is monitor the tracking dashboards regularly for any concerns that might require your attention. Your customers can also login to xChange and get updated on container statuses and ETAsWhat is estimated time of arrival?  Estimated time of arrival, commonly known as ETA, is a frequently used term globally to denote the time of coming. In the shipping & logistics industry, it is ... More. All without giving you extra work.
Want to see how the online xChange platform works? Click on the banner below and schedule a free demo with our expert team. They'll give you a tour of the platform and tell you how we can help digitize your logistics and international container search.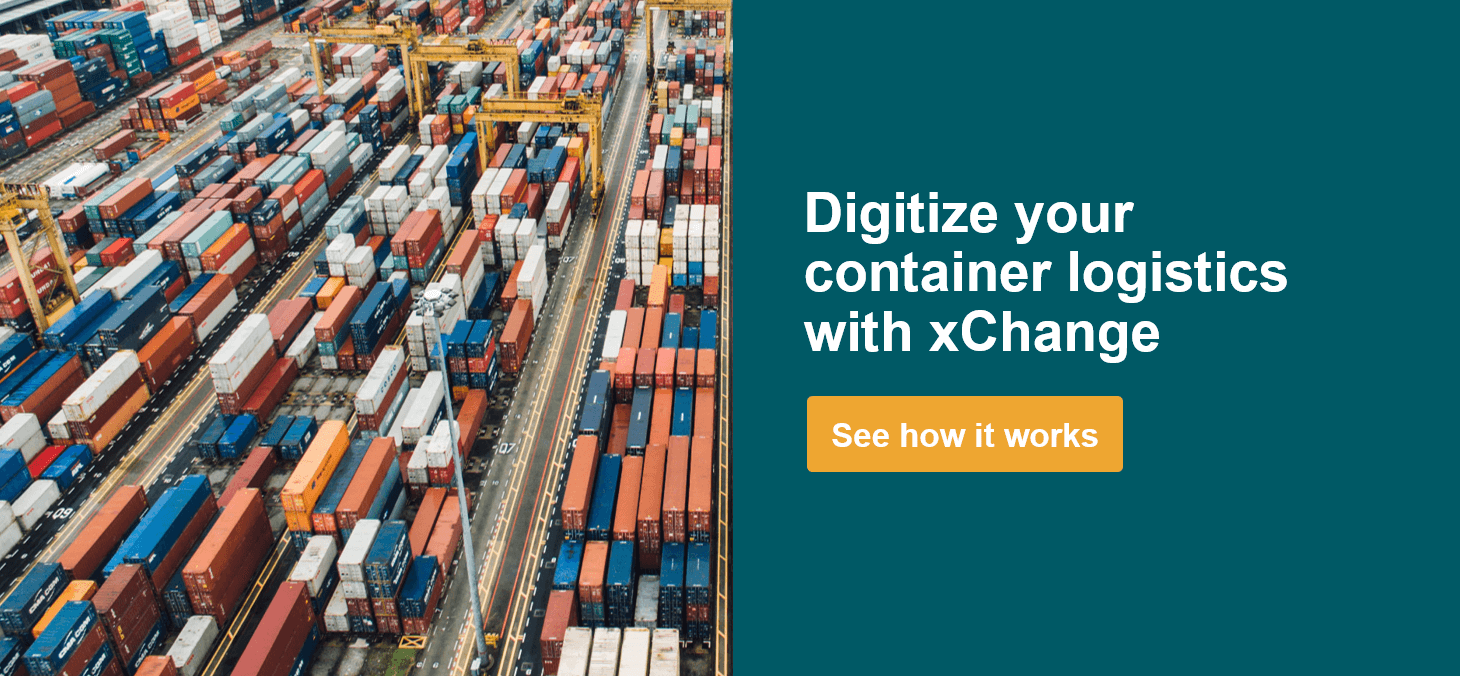 Summary
Article Name
International container search: Best real-time tracking [2022]
Description
Automated and digitized international container search is part of today's logistics. Here's how to do it easily and why it's important.
Author
Publisher Name
Publisher Logo