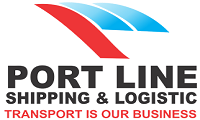 Portline Shipping and Logistic
Lahore, Pakistan
Founded in 2009
About us
Welcome to PORTLINE SHIPPING & LOGISTIC as a young growing company specialized in International transportation and logistic services. Established in 2009 by dedicated professionals with over 20 years of experience, we base our business model in providing personalized service adapting with flexibility and innovative solutions to the specific needs of each customer. Our fully trained and skilled personnel in all aspects of freight forwarding and logistics, together with modern technology, will generate competitive advantages for our clients. With our selected network of Partners we adapt to the most demanding requirements and to the highest expectations for service anywhere in the World. At Port Line Shipping we give top priority to information and communication management which plays a crucial role in the decision making and continuous control of the cargo in transit until it reaches its final destination.
Portline Shipping and Logistic is an unclaimed profile. Only employees of this company may claim it. Know someone who can claim this page?
Latest Reviews
Have you worked with this company before? Drop them a reference now and help them improve their reputation!
Error: Contact form not found.
Error: Contact form not found.