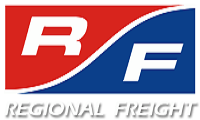 Regional Freight Sdn Bhd
Johor, Malaysia
Founded in 2014
About us
The key people behind Regional Freight Sdn Bhd has more than a decade's experience in the shipping industry, and are known to domestic and international partners and clients to have dedication and passion in what they do. It is not only about providing a service but it is also about solving problems for clients and finding the quickest and most efficient way to get the job done. If required, services are custom-made specifically for particular needs.
Regional Freight Sdn Bhd is an unclaimed profile. Only employees of this company may claim it. Know someone who can claim this page?
Latest Reviews
Have you worked with this company before? Drop them a reference now and help them improve their reputation!
Network memberships

Error: Contact form not found.
Error: Contact form not found.