Keeping an eye out for your container movement tracking can get hard at times, right? Well in this blog, we'll help you discover the effortless way to track your containers.
You can do everything as per the plan to set things in motion for your shipment. But the anxiety of timely delivery of shipments and cargo safety can still constantly bother you.
It's essential to know where your containers are, preferably at all times. If there's an issue or a delay, you need to be aware of that so that you communicate this to your customers, at the earliest.
This is where container movement tracking can save the day! Let's take a look below to see how you can start tracking efficiently.
Container movement tracking: Digitize your tracking with Container xChange
Take a second to visualize how amazing it would be if you can find all the information you need about your container's whereabouts in one place. This would take the load off of manually searching for one container after another.
To make this a reality, we created a feature — xChange Tracking. Our container tracking system works in unison with the transport or equipment management system you're using to give you all the details to locate your container.
With this feature, you can easily add containers. After you've done that, xChange Tracking automatically updates itself and stores the data for you, and provides you with:
Pick-up reminders
Return schedules
Delays at port
Container close to destination update
Route changes
It also provides an overview of the number of free days left. This is done by keeping a track of your containers that are delayed or have gone to the wrong place. This saves you from paying unnecessary fines.
With xChange Tracking, you can seamlessly monitor containers and manage your releases. You'll find container moves as well as shipping details here too. It has all the required documents such as pick-up and drop-off references carefully stored under one tool for easy access.

How does it work?
To access xChange's premium container tracking system, all you'll have to do is type in your container number once. The number will then be stored. Following this, you'll automatically receive information and updates on your fleet. With this tool you can track all the containers you're using – boxes you're using on the xChange platform and outside of the platform.
You can also track your Bill of Lading by typing in your bill of lading number. You can then log onto our platform whenever you want to track your fleet. You'll find locations and ETAsWhat is estimated time of arrival?  Estimated time of arrival, commonly known as ETA, is a frequently used term globally to denote the time of coming. In the shipping & logistics industry, it is ... More of your shipments in near real-time – and get notified if there are any unexpected issues.
Now that's tracking made easy! If you're ready to try it for yourself, click on the banner below to let our expert team guide you along the way.

Container movement tracking with xChange's Container Control
Apart from our tracking feature , we also want to introduce you to our newly launched product – Container Control. This helps you monitor your containers from the depot. With this product, you can get an overview of the movement of all your boxes in near real-time from the pick-up location (depot) to the drop-off location (your warehouse).
This product has two main features:
Release reference:
Quickly link bookings to container release orders (references) and keep track of updates for each booking and container to streamline your container operations.
Immediately upload your release references and validate the releases with the depot.
Know which boxes have been picked up, where they were taken, and when. As data is obtained straight from depots in near real-time.
To understand container release references better have a look at our blog here.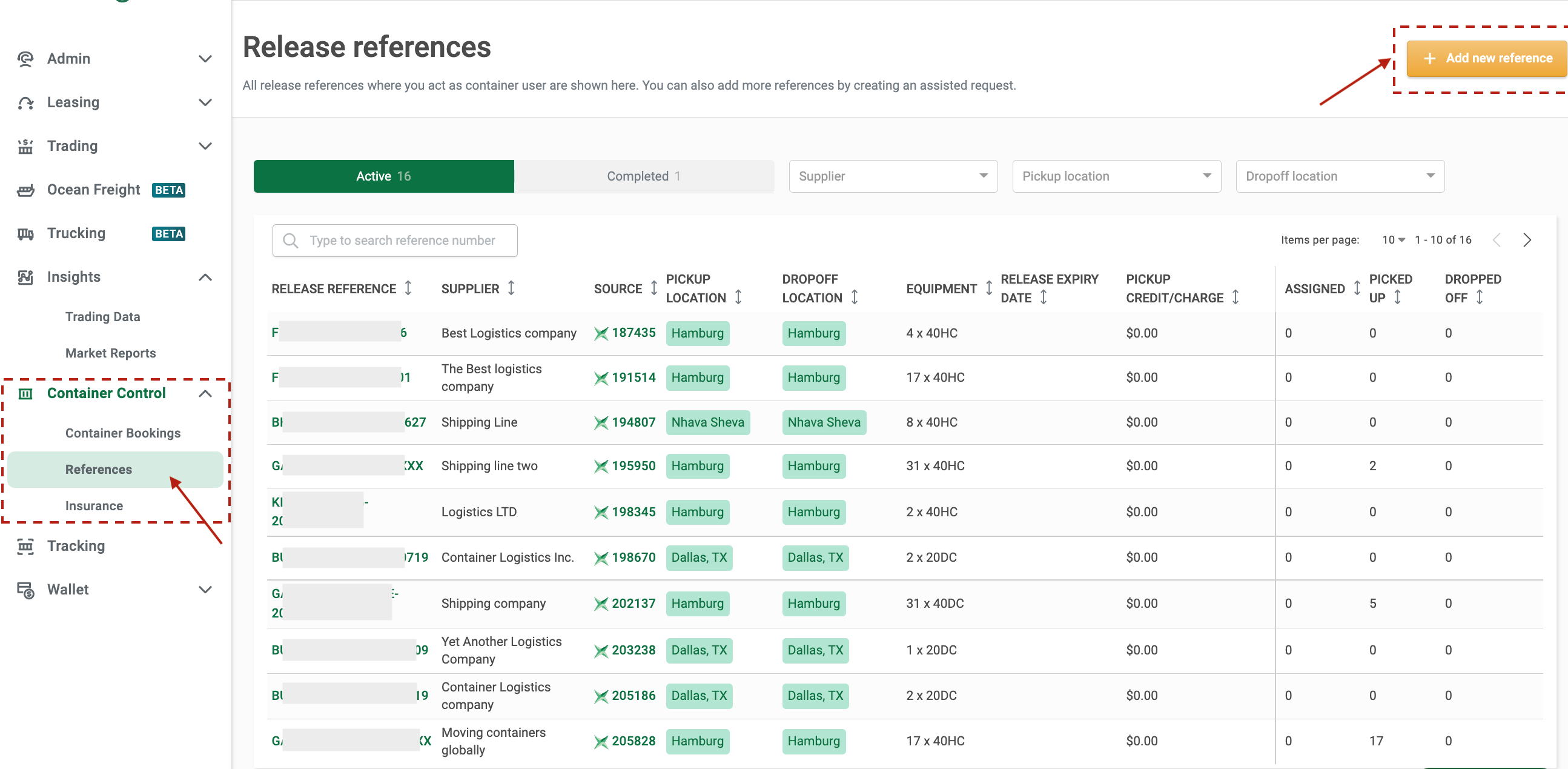 Booking manager:
Keep track of all your bookings and monitor your container's journey in one place.
Assign containers from release references by having everything under a single platform.
With complete transparency over bookings, keep track of all your bookings and updates for every single container at any level of release.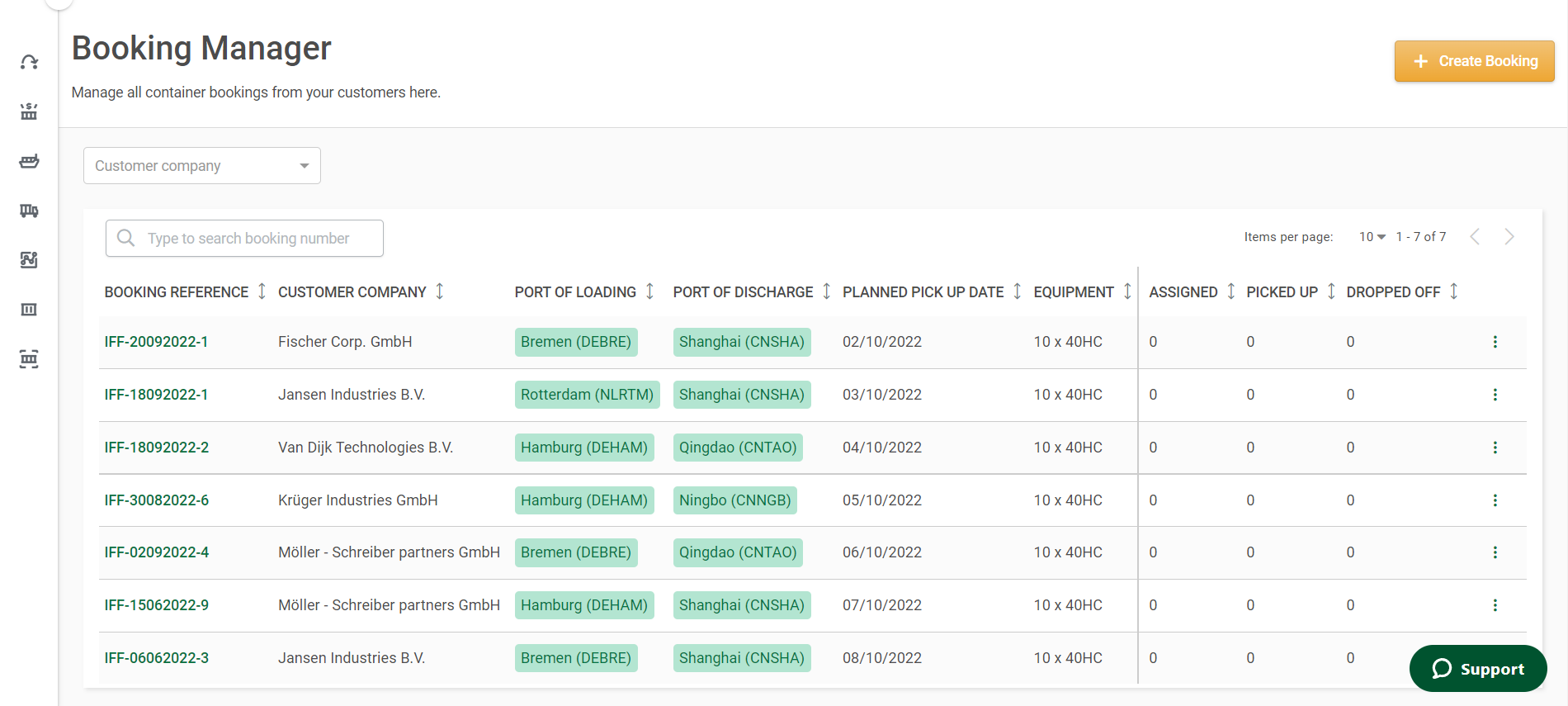 If you want more info on Container Control, check out our separate blog here.

Benefits of container movement tracking on Container xChnage
You've got a good sketch of all our offerings when it comes to container movement tracking. Let's now break down exactly what you get with us tailored to your specific needs and requirements.
If you're a container user there are special features that you can enjoy.
1. xChange tracking sends you tracking alerts so you can easily get an understanding of where all your containers are without switching to different websites.
2. All the tracking information is on one page. Showcasing the whereabouts of your fleet to help you make the best business decisions.
3. You also get an overview of when your free days run out. You can then contact the consigneeWhat is a consignee? When transporting freight (by ocean, air, or land), there are two parties involved — one who is shipping and the other who is receiving the freight. The recipient of the goods b... More in case the containers haven't been returned. This is an excellent way to avoid paying hefty demurrage and detention charges.
All this helps make the tracking process easier while also building good customer relations through optimal communication- yay!
As a container owner, we have features helpful for both leasing companies and container traders.
1. The search tool on xChange tracking allows you to search specifically with any information such as partners, container numbers, contracts or releases, and port of destination. This makes finding deals and container positioning an easy feat.
2. There's a tracking alert sent to you in case of changes. For instance, if a container is delayed at port or has not arrived at the destination.
3. There are also alerts if a container is off-hired in the wrong destination. But the alerts are not just restricted to bad news. You'll also get them when things are going as planned. Such as when a container has arrived at its destination.
Monitor and plan ahead using Container xChange's cargo tracking tool
So, whether you use or supply containers, xChange Tracking is here to lessen your tracking worries. Whether you're buying, leasing, selling, or trading your boxes with us, we assist you in keeping a lookout for them.
But, before we recap our tracking benefits, we want to give you a little tour of what else you can find on our neutral marketplace.
At Container xChange, you get:
10,000+ containers to choose from in 2,500 locations worldwide.
The advantage of competitive rates with no hidden fees, which are negotiable thanks to our market transparency.
1000+ vetted credited list of suppliers registered with us to work with directly to make good deals.
There is also an easy-to-use payment handling feature that consolidates all of your transactions and sends you a single bill.
And container insurance damage claims.
You get all this plus the tracking bonuses:
Automated container tracking and notifications along with accurate real-time checks on your boxes.
The Container Tracking Dashboard is where you can get an overview of your box, right down to specific container numbers, locations, partners, or contracts.
Easy to track ETAsWhat is estimated time of arrival?  Estimated time of arrival, commonly known as ETA, is a frequently used term globally to denote the time of coming. In the shipping & logistics industry, it is ... More, and an auto-alert system in the event of delays, discharges, rollovers, or lengthy wait times.
The dashboard also provides valuable insights into trends and patterns, so you can make informed decisions about your shipping processes.
Container Control to monitor your boxes from the depot and simplify container operations.
So come and join our Container xChange community and let us seamlessly help you sail through your container movement tracking troubles. Help retain your clients by giving them, accurate tracking info and ease your own worries about your container's location. Click the banner below to let our expert team help you get started.

Container movement tracking: Common FAQs
How do I track my container movement?
You can track your container movement using your container number or the Bill of Lading number.
What is a container tracking system?
It is a tracking solution that allows businesses to track and monitor the real-time location of their containers as they move through the supply chain.
You can track a bill of lading?
You can track a bill of lading using the bill of lading number. The bill of lading number can help the shipper to locate the position of a container along its journey.
Can you track a shipping vessel?
The automatic identification system (AIS) helps track bigger vessels crossing waters worldwide by offering real-time information about the vessels.
Summary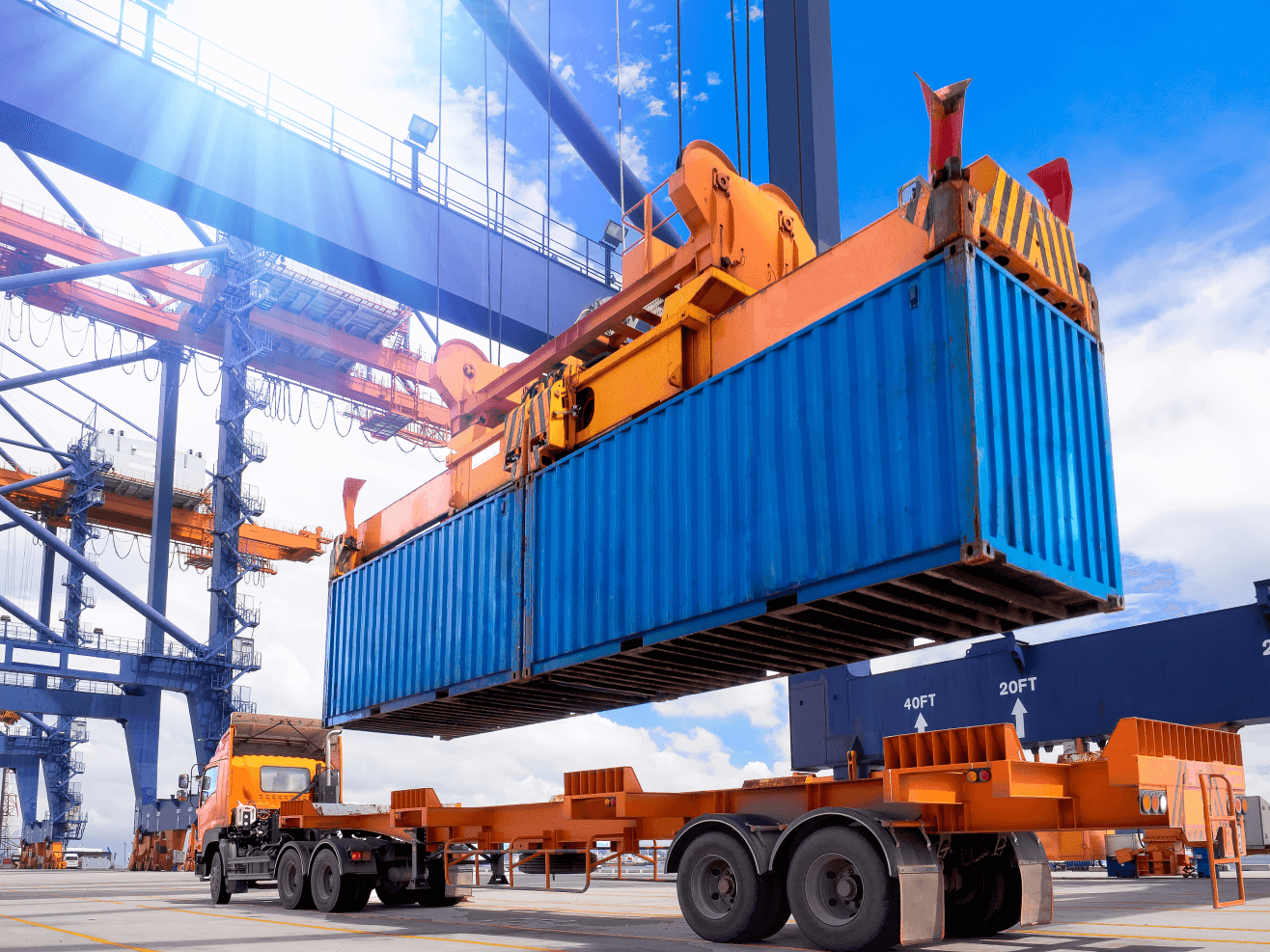 Article Name
Container movements tracking [+ best way to trace your box]
Description
If you're struggling with container movement tracking, then read our blog to find out how to track your containers in real-time.
Author
Publisher Name
Publisher Logo