High cube containers are one of the most commonly used container types. Especially 20HC and 40HC are the go-to choices because they provide extra space. 
Yes, we know. There are many different container types out there. And that's enough to get your head spinning. Now that you've narrowed down your search to high cube containers, let's give you a quick, but in-depth, overview of what's made high cube containers so popular.
A distant, identical, but taller cousin of 20ft and 40ft standard containers, these specialized high cube containers are much in demand because of the extra height. At the same time, 20HC and 40HC are easy to stack on the vessels as they have a similar width as standard containers. 
Do you already know that the high cubes are right for you? We've made it easy for you to enter your locations and find the best prices offered by 1,500+ container logistics businesses on our container trading platform. Click here to find yours.
Want to do a one-time container purchase? Then our basic membership is the solution for you! Find it right here.
If you're still wondering what a high cube container is, we're here to help you understand it better below.
What is a high cube container?
It's a type of intermodal freight container that is taller and wider than a standard container. These containers are used to transport large, bulky items that do not fit well in traditional containers. High cube containers are typically used for oversized products, such as construction equipment, agricultural machinery, and industrial materials. While they are not as common as standard containers, high cube containers play an important role in the global shipping industry. By providing a larger space for cargo, high cube containers help to ensure that goods can be transported safely and efficiently from one location to another.
Uses of high cube container
One of the most versatile shipping containers on the market today is the high cube container. Here are several ways that this type of container can be used. High cube containers are often used for shipping goods by sea or land. They are sturdy and weather-proof, making them ideal for transporting items long distances.
These containers can also be used for business or individual purposes. They are spacious and can be easily stacked, making them a great option for storing large items for ocean freight or large quantities of items. They have a variety of uses. If you're looking to ship your cargo and worried about how to fit it in standard boxes – a high cube container may just be the perfect solution for you.
What are the high cube container dimensions?
Standard-sized containers with a height of 9'6" are called high cube containers. They look like standard containers, but because they are a bit higher, they appear like a cube when viewed from the front and back. Which explains their name. The high cube containers are known under many names. Such as High cube, Hi-Cube, HC, or HQ. The majority of these containers are made from durable materials like steel or aluminum.
High cubes are used to ship all kinds of dry cargo, just like standard containers. But, they are extremely functional for transporting light and large cargo, especially the ones with heights (maximum 2.70 m).
The high cube containers have numerous lashing rings (mounted on front top end rail, bottom cross member, and corner posts). The lashing rings can max bear a 1000 kg load. Some high cubes containers may have recesses on the floor. These have two purposes:
Help center the containers on a chassisWhat is a chassis? Chassis, in freight & logistics, refers to a skeleton framework with wheels on it used to move containers. It is also called intermodal chassis or container chassis. Similar to ..., and allow these containers to lie lower. This gives them a taller construction.
High cube container dimensions: 20HC, 40HC, 45 HC and all their measurements
Containers are made according to standard sizes set by the International Organization for Standardization (ISO). This way, they can be stacked efficiently. Something that reduces the risk of toppling over during transit.
High cube containers are similar to the 40ft standard containers in length and breadth but have a height difference of exactly 1 foot. That gives the high cubes an additional ~344 cubic feet of storage capacity. The extra height also means that the containers are heavier than the standard. 
Let's have a look at the high cube container's dimensions compared to a standard 40ft container:
Mostly, high cube containers are 40ft tall. But they can also be 45ft, depending on the requirements. Here are the internal measurements and capacity of these containers.
Internal measurements
| | |
| --- | --- |
| Measure | 20ft HC |
| Internal length | 19.4 ft /5.902 m |
| Internal width | 7.7 ft/2.352 m |
| Internal height | 8.9 ft/2.698 m |
| Tare weight | 2,315 kgs / 5103.701lbs |
| Payload capacity | 28160 kg / 62082.173 lbs |
| Cubic capacity | 37,28 m³ |
Measure
40ft HC
45ft HC

Internal length

12.03 m / 39.5 ft

13.55 m / 44.5 ft

Internal width

2.35 m / 7.8 ft

2.35 m / 7.8 ft

Internal height

2.67 m / 8.9 ft

2.67 m / 8.9 ft

Tare weight

3,940 kg / 8,687 lbs

4,820 kg / 10,628 lbs

Payload capacity

28,600 kg / 63,052 lbs

27,860 kg / 61,431 lbs

Cubic capacity

76.3 m

3

/ 2,694.5 cu ft

86 m

3

/ 3,036 cu ft
But given the extra height, it's important to take note of this: High cube containers are often considered over-heightened for inland transportation. Especially when they're going under tunnels, bridges, and so on.
In terms of volume, how much can you fit in a 40ft high cube container?
760 medium flower pots. 610 standard package boxes. 152 bicycles, give or take a couple. There's room for many things in a high cube container.
But let's try to simplify it a little. Here are some standardized sizes that might be a bit more tangible. According to European pallet size (1.2m x 0.8m), you can fit in 25 pallet stacks in a 40ft high cube container. For American pallets (1.01m x 1.21m), there can be 21 pallet stacks as long as they are not hanging over the sides.
Talking of HC containers, one of the boxes in demand amongst the high cube container range is 45 HC. Let's know more about it here –
45 HC container
These containers are increasingly becoming popular amongst businesses and are typically constructed from corrugated steel and are windows. The standard dimensions of a 45 HC container are as follows: length – 45 feet, width – 8 feet, height – 9.5 feet. 
The interior volume of these containers is 2,700 cubic feet, and they can typically hold up to 40,000 pounds of cargo. Thanks to their size and durability, 45 HC containers are well-suited for carrying a variety of goods, including heavy machinery and even vehicles.
Are you looking to buy high cube containers?
With more than 1,500+ shipping companies using Container xChange to buy, sell, and lease containers, xChange makes it easy for you to find boxes in any and all container types in more than 2,500+ locations worldwide. You can choose between them all, right from your computer screen. To make it even easier for you, every member of xChange undergoes a thorough background check, so you can find trustworthy partners to strike your next deal with – online.
Want to buy a single container? Our basic membership is ideal for one-time buyers, and you can have a look at it here.
Do you buy and/or sell containers more regularly? Then keep on reading!
Where to find a high cube container
For just US$190 per month, you get unlimited access to the platform and its 1,500+ members. As a Professional member of the trading platform, you get a one-stop-shop for all container-related needs:
Choose between 10,000 boxes and make unlimited deals
Do you need a container type that you can't find in your current sourcing channels? Don't worry. With over 10,000 containers located across 2,500+ unique locations, Container xChange makes it easy for you to find the containers you need.
Find vetted partners and make deals. Riskfree.
All companies undergo a mandatory vetting process before becoming members. This means, that you can do business with all xChange members. Risk-free. On top of this, all companies also have public profiles. Here, you can see reviews from previous partners – and how they've rated them. Want an extra layer of security? Keep on reading!
Make 100% secure transactions
Not only, does xChange ensure that all sellers are vetted. We also protect the buyers. So, you don't have to worry about paying and not getting your assets. Our dedicated Customer Service team makes sure that your container operations go smoothly. And that your payments are completely secure.
Know market cost and get better price on high cube containers
Find the high cube containers that fit your needs – and compare prices with other offers. On the trading marketplace, you get a full overview of available containers. And you can see what other sellers want for their high cubes. Not satisfied with the price? Text the seller right on the platform and agree on a price right then and there.
Here's what one of our customers had to say about us: 

"During the few months that we have used xChange, we have saved more than 40,000 EUR."

– Transinsular, a leading name in the logistics transportation sector.

You get all this right from your computer screen and much more for just US $190 per month. Want to see how you can do business with companies such as Trident, SeaCo, and SeaCube?
Then click on the banner below and book a free 15-minute tour of the platform with our expert team.
For further information, you can also quickly hover over this video to get insights –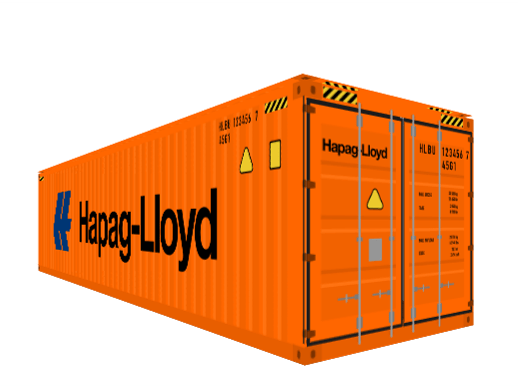 Related Posts
Summary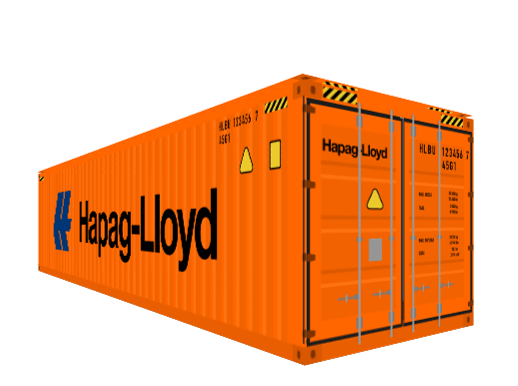 Article Name
Container Types | High Cube Container – Explained
Description
High cube containers are one of the most commonly used containers for shipping cargo after standard 20ft and 40ft containers. Providing extra space, these containers are the go-to choices for forwarders.
Author
Publisher Name
Publisher Logo