Looking to transport bulk liquids with ease and safety? Then ISOtainer is what you need. This blog will help you understand ISOtainer better and guide you to buy or lease them at the best price without any hiccups.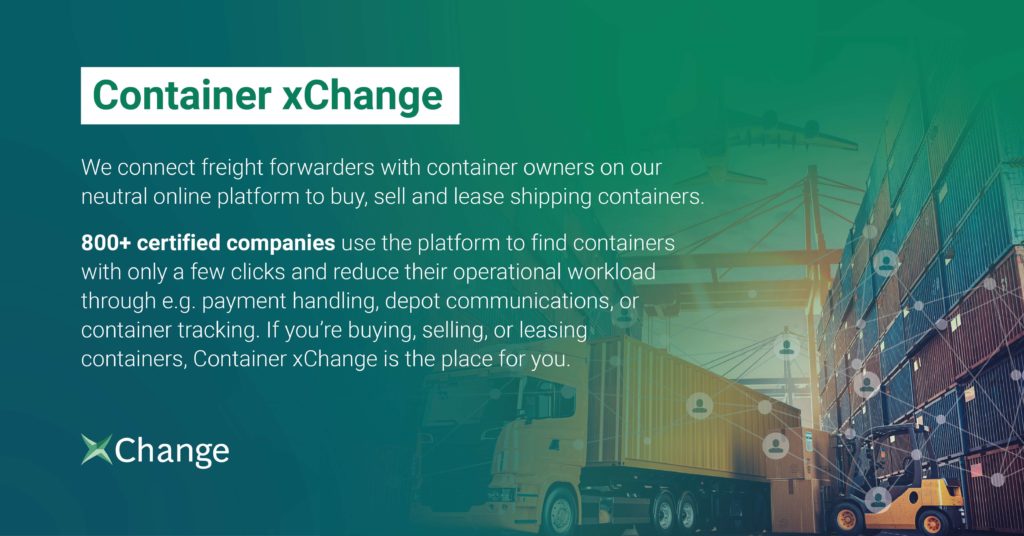 Imagine you've got a consignment order to ship bulk wine from Port of Livorno, Italy to Port of Hamburg, Germany. Considering that wine goes under perishable products, it requires the right temperature to retain its freshness and shelf life. Which container would you choose to transport this beverage?
The answer is an ISOtainer. It's the easiest, safest, and most efficient way to transport your liquid items. It's specially designed to carry bulk food, liquid, chemicals.
But before we use the term ISOtainer again, let's understand what exactly it means.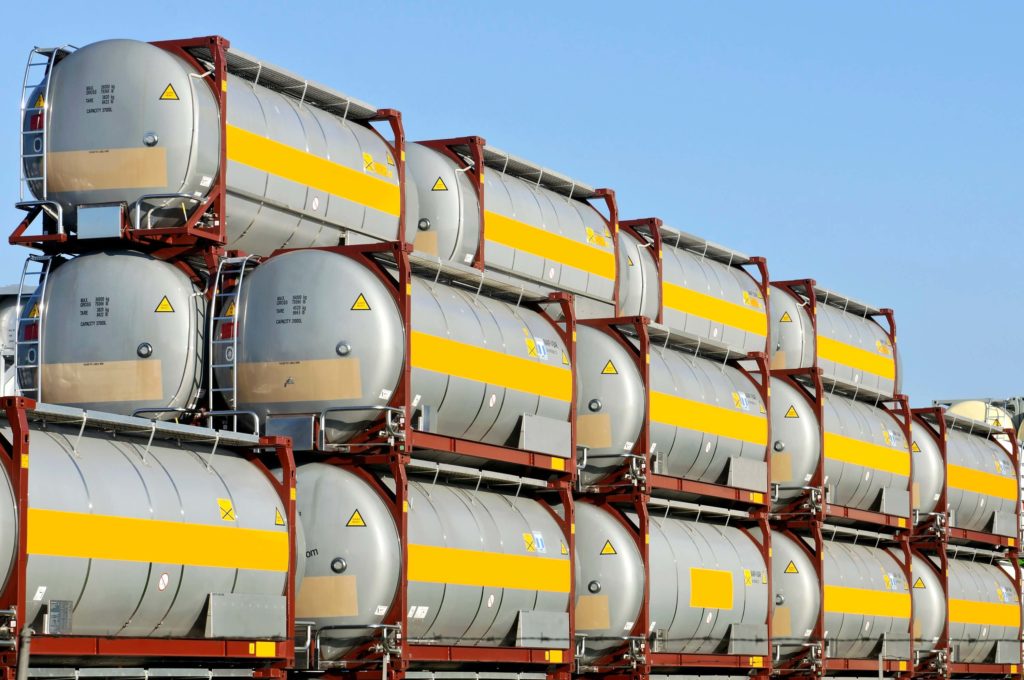 What is an ISOtainer?
ISOtainers (or ISO tank containers) are special containers to transport hazardous and non-hazardous liquids in bulk. These containers follow the standards of the International Organization for Standardization (ISO) which give tanks the credibility of safety and performance.
ISOtainers are intermodal containers used to transport liquids, powders, and liquefied gases safely. Tanks are cost-effective and reduce shipping and handling costs. So, with this container type, you can rest assured that your cargo is loaded and unloaded hassle-free.
A tank is a cylindrical-shaped container, primarily made of stainless steel. There's insulation and a protective layer of either aluminum or polyurethane to protect the container from corrosion and harsh weather conditions.
The fact that you can transport thousands of gallons of liquid in one shipment is a huge advantage, and of course, it's a time saver! ISOtainer transports liquid hassle-free. You can learn more about ISO Tank containers and their types and uses in this separate blog.
Why choose ISOtainer? 
There are many reasons why ISOtainer makes for an ideal container for your bulk cargo, especially if you're shipping liquids and powders. Moreover, the ISO certification gives tanks a seal of quality assurance. Let's look at the 5 most common benefits of using an ISOtainer.
Reliability
When it comes to ISOtainer, reliability is the first advantage that comes to mind. If you're transporting bulk liquids, it's a given that you can rely on ISO tank containers the most. It's spill-proof and a cost-effective option for your shipment. Tanks go through several tests and inspections before it gets to your doorstep. Thus, we recommend you check for the ISO mark when you buy or lease a tank container.
Safety
Safety is another big benefit of ISOtainers. Each tank type is designed for specific goods – chemicals, food, and liquids. The best part is; you can't use a chemical-grade tank as food cargo — ensuring safety. An ISOtainer goes through deep cleaning and inspection before and after the cargo is loaded and unloaded.
Environment-friendly
The leakage-proof feature of ISO tanks makes these containers environment-friendly. This also means that if you are transporting hazardous chemicals, they'll be safely stored and shipped. Moreover, ISOtainers have a long shelf life of at least 25-30 years. You can reuse it as many times as you want just with routine checks and inspections.
Efficiency
ISOtainers are easy to handle and maneuver. They require minimal manual effort during the loading and unloading process. Tanks can carry a large number of goods at a time too, which is a blessing. For example, a 20ft ISO tank can carry 24,000 liters of liquid as compared to a 20ft container with drums, which accommodates only 15,000 liters.
Security
Each tank comes with a unique BIC code making it easy for you to track these containers. They provide secure storage and can be transported by road, rail, and sea. The structural design of the ISOtainer helps resist harsh weather and road conditions.
Design and specifications of ISOtainer
Since ISOtainer follows the ISO-certified standards, the dimensions and specifications are universally accepted. The fixed set of specifications ensures efficiency, quality, safety, and consistency of every tank in the market.
So, whenever you're getting a tank container, make sure to check for the ISO seal that guarantees reliability and stability to transport liquids, gases, and chemicals.
ISOtainer comes in 20ft and 40ft dimensions. However, the 20ft tank is the most common one. It has a carrying capacity of up to 26,000 liters.
Before we get into more details on it, let's take a quick look at its design and specifications.
A standard ISOtainer is made with a stable steel frame to hold the tank in place and secure the cargo.
It's 20ft (6.58m) long, 8ft (2.438m) wide and 8.6ft (2.59m) high. Below are the other specifications of an ISOtainer.
Measurements and other specifications of an ISOtainer

Capacity

26000 liters

External length

20ft (6.58m)

External height

8.6ft (2.59m)

External width

8ft (2.438m)

Max gross weight

36000kg (79,366lb)

Tare weight

4060kg (8950.76lb)

Payload capacity

31,940kg (70415.64lb)

Steam heating coil

8m²

Max cargo temperature

130°C

Test pressure

6 BAR

Working pressure

4 BAR
If you're looking for a tank container, xChange can help you connect with certified partners and show you a list of options to choose from. You'll find 800+ vetted partners in 2500+ locations globally, which means there's no way you exit empty-handed.
So, what are you waiting for? Cut the chase and find tanks that you need at your fingertips on Container xChange's leasing and trading marketplace.

What kind of goods can an ISOtainer carry?
ISO tank containers come in a wide range of types, each suitable for a specific good. They can carry both hazardous and non-hazardous liquids. At large, this includes explosives, chemicals, flammable, and food/dairy products.
While we said this earlier, a tank makes a viable shipping option for your liquid goods (both hazardous and non-hazardous), it's important to know the types of cargo certified to be transported in tanks.
Here is a list of products that you're allowed to carry:
Milk and milk products
Alcoholic beverages
Non-alcoholic
Liquefied sugar
Hydrogen peroxide
Sulfur acid
Chemicals
Vegetable oils
Flammable liquefied gases
Liquid resins
Molasses
What makes ISOtainer safe?
You've already read about the benefits of ISOtainers. But what makes them safe to use? Let's find out.
There are different types of tank containers available in the market today. With a wide range of variety at your service, it's easier to figure out which one suits your need the best.
One of the first points that come to mind when writing about tanks is that each tank type comes with a specific purpose.
For easy categorization of cargos, the International Maritime Dangerous Goods Code (IMO) originally classified tanks into IMO Type 1, Type 2, and Type 5. This was later replaced by the "T" code to include more specific details.
The classification of tanks helps to get more clarity on the types of liquid you can transport in a particular tank type.
As per ISO standards, if you're using a chemical-grade tank, you can't use the same container to carry food products. These tanks go through thorough inspections both before loading and after unloading. This ensures safety and hygiene at all levels.
You can read more about the different tank types here.
Benefits of shipping goods in an ISOtainer
ISOtainers are globally approved and come with an assurance of quality, safety and reliability. While handling ISOtainers, your priority is to ensure cleanliness. Make sure that your container is thoroughly cleaned and inspected before you pick it up. Ask for valid documents that stated this in writing.
Given that chemical-grade tanks can't be used for food-grade cargo, it makes tank containers one level safer.
Let's dive into a few other benefits of shipping goods in an ISOtainer:
You can ship a huge quantity of bulk cargo, especially, liquid goods in a tank. This makes the shipping cost lesser than other container shipments.
The loading and unloading process requires minimal labor. This cuts down your maintenance cost but increases your resale value.
ISOtainers are great for your temperature-sensitive cargo and can be shipped by both road and ocean.
If you're the one who works towards a greener environment, ISOtainer is your safe bet. Their specially designed structure combats product spillage, saves more fuel, and reduces carbon dioxide emissions by up to 70 percent.
Tanks have a longer shelf life. This means you can use and reuse your container with just minor annual inspections.
You can transport both hazardous and non-hazardous goods without worrying about their safety. Tanks are designed for that.
Now that you've read about ISOtainer and its benefits, it's time to get an understanding of flexitanks and how it's different from tanks. We'll also give you an insight into the best choice for you. Let's dive in then.
ISOtainer vs Flexitank: Which one is for you?
ISOtainer and flexitank are both used to transport bulk liquids efficiently. However, how you choose to transport your cargo depends on your product type, origin, and destination locations.
Let's take a look at some differences between both these types of containers. Flexitanks can turn out reasonable when your cargo is non-hazardous such as milk and milk products, vegetable oils, non-alcoholic beverages (juice), or liquefied sugar (depending on where you're shipping to and from).
However, tanks are more accommodative for both non-hazardous and hazardous cargo. The structure of tank containers is suitable to maintain the required temperature for cargos and to provide a safer environment for storage and transportation.
Flexitank has a higher chance of spillage (which is very common) and can harm the environment. Tanks are more reliable that way. They are leakage-proof and cut down the environmental impact by 70%.
Having said that, keep in mind that tanks incur a high repositioning cost if there's no two-way shipment. It can lead to an increased ocean freight rate. Flexitanks, however, have a better freight advantage here.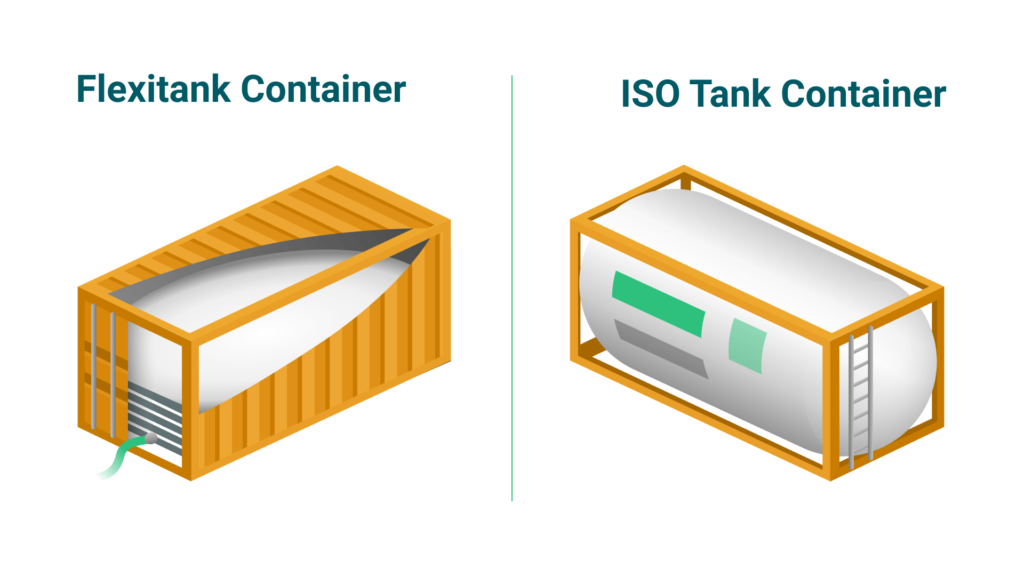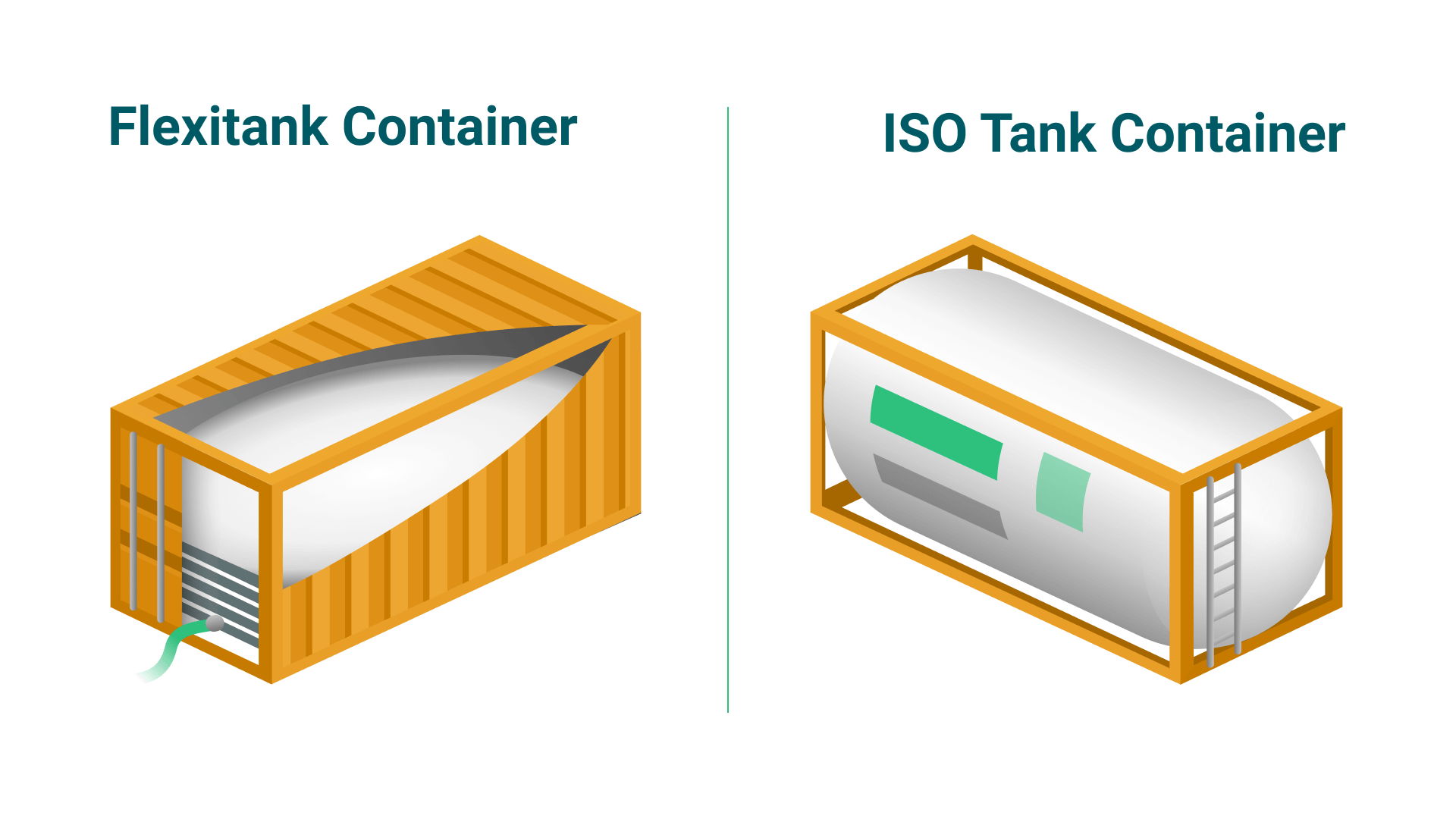 Choosing a tank or a flexitank depends on your requirements. You must understand your needs. We recommend you to weigh your long-term goals first – the time you need the container for, its environmental impact, product or cargo you're shipping, and of course, reliability and safety before selecting either of them.
So, whether you choose a tank container or a flexitank, the most important point to keep in mind is the price. Getting your hands on a special container such as tanks at a price that doesn't burn a hole in your pocket is essential. And we understand that. That's why, at xChange, we help you get the container you want at the most competitive price with market transparency.
Want to know how to get the best price for your next tank container? Click the banner below to find tanks from more than 800 vetted partners and pay the price you want to shell out.

How much does an ISOtainer cost?
If you're planning to buy an ISOtainer, it's essential to understand how much you should pay. It'll not only give you more clarity on the market price situation but also ensure you're not paying more than you should.
There's a wide range of tank containers available today. And the cost of tanks depends on the type and the specifications. Moreover, the prices may differ depending on the location and the local market availability.
Be ready to shell out an average of US $10571.88 for a new 20ft ISO tank container. And US $12199.58 for a 40ft ISOtainer.
Get more information and detailed tank container prices in this separate blog.
How can xChange help you get the best price?
xChange helps you to get the containers at the best price. It has a wide range of containers available to suit your requirements. Be rest assured you're dealing with only vetted partners. Get your deals commission-free, negotiate deals directly with other members and get market price transparency all from the comfort of your home.
We have 800+ vetted partners in 2,500 locations worldwide, which makes it easy to find available containers you're looking for. Moreover, there are 10k monthly transactions taking place here on xChange. So, it's time to find a tank at a price you're willing to pay!
Buy or lease ISOtainer on xChange
It's always good to have everything you need under one umbrella, right? That's why we have a neutral marketplace for all your shipping container needs. For your tank containers too, you can buy or lease a container effortlessly on xChange. Not to forget all the benefits you'll enjoy.
The platform works only with certified members to ensure you're dealing with trusted partners.
You can buy ISO tanks without commission from more than 800 vetted partners.
Not just this, you can also get instant price visibility and compare the prices with each other before making a purchase. Get notified of new offers on available containers and the changing market trends too.
All you have to do is choose your pickup and drop locations and a list of certified partners will appear on your screen. Select the best fit and send them a request.
While you focus on growing your partner network, Container xChange takes care of smaller details such as payment handling and depot communication. And it's all done with 100% transparency and accuracy.
Buy or lease tank containers in a hassle-free, fast and simple way. Our experts are always ready to help you get started, in case you're stuck.
Now, with so many advantages on your lap, why waste your time searching for tank containers at the "best price" somewhere else? Click the banner below and enter your contact details so our support team can reach out and find you the right containers at the most competitive price.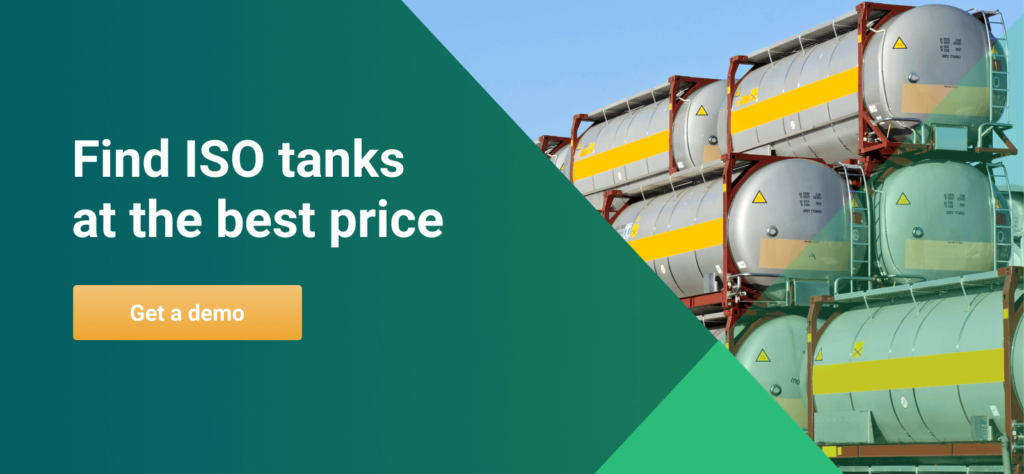 ISOtainer: Common FAQs
What are ISOtainers?
ISOtainer (or ISO tank containers) are special containers to carry both hazardous and non-hazardous liquids in bulk. These containers follow the standards of the International Organization for Standardization (ISO). They're intermodal containers used to transport liquids, powders, and liquefied gases safely.
What size of ISOtainers are commonly used?
The most common size of an ISOtainer is 20ft. However, both 20ft and 40ft ISOtainers are available in the market today.
[custom-related-posts title="Related Posts" none_text="None found" order_by="title" order="ASC"]
Summary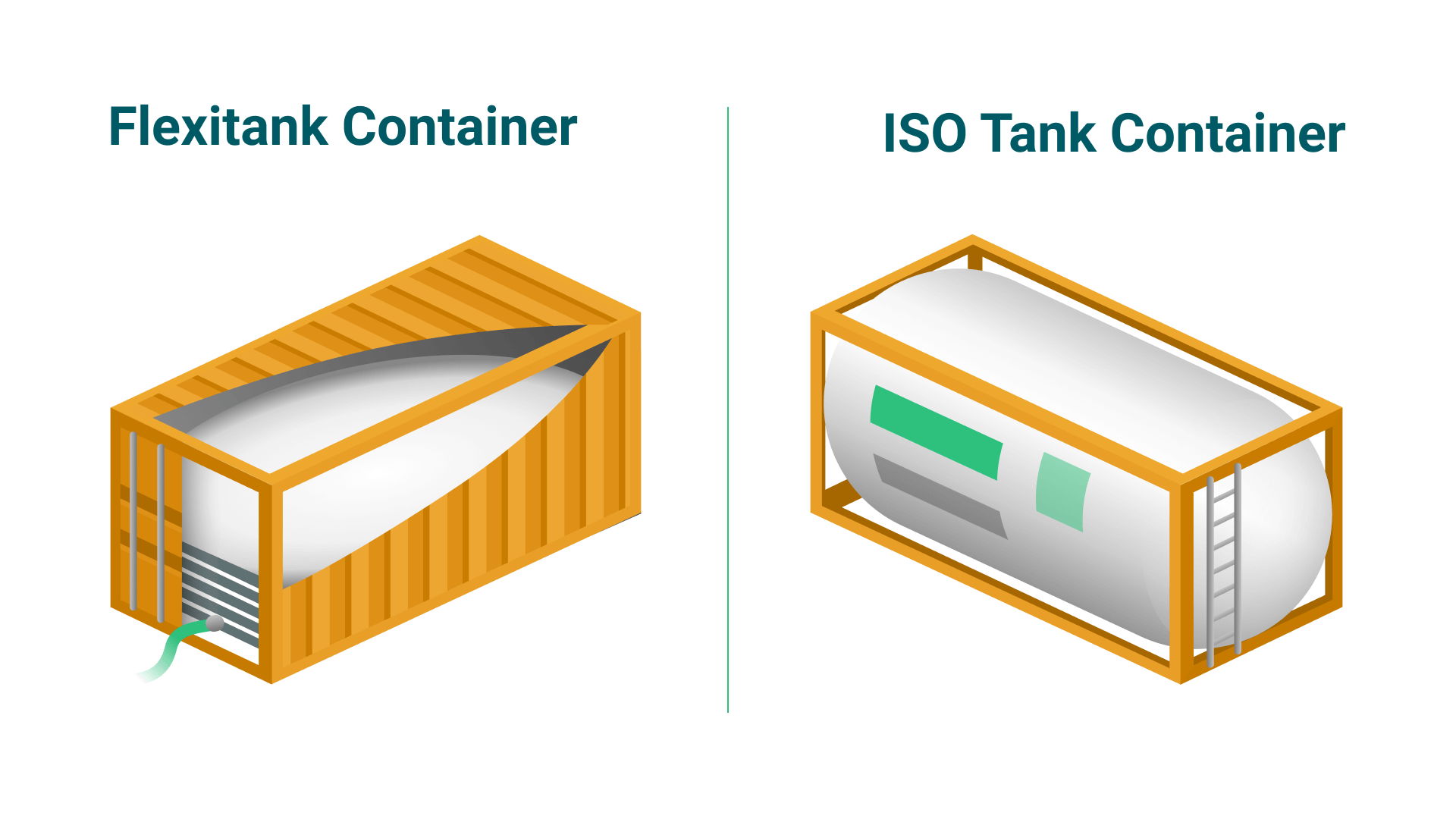 Article Name
Understanding ISOtainer: your guide to common uses, benefits, and price
Description
Understand the term ISOtainer and why these containers are used. Read about its benefits, uses, and how much you should pay.
Author
Publisher Name
Publisher Logo