There are many types of port charges for containers, and they can quickly accumulate. We'll here give you an overview of many of those – and tell you which ones you can avoid.
But first, let's start with a quick definition.
What are port charges?
A port charge is a fixed charge against a ship or its cargo in port. Examples of port charges include storage charges, early arrival charges, and terminal handling charges.
It's never fun when you have to pay a fee, you didn't expect. In everyday life, we can come across that often. Take for instance the library. It is one of the most unsatisfying things when you have to pay a fee because you handed in a book too late at the library.
Fees are especially annoying when you know you could have avoided it – what if you just had parked legally despite being in a hurry?
Just like fees are annoying in our daily life, so are they when you're importing and exporting cargo. But then, the port charges for containers can be more than just annoying. They can become very expensive.
That's why we'll now dig into the world of port charges and give you an overview of some of the most common port charges for containers. And have a look at some you actually can get around. The port charges for containers we'll tell about are these:
Goods dues
Terminal handling charge
Port storage charge
Demurrage
Detention
Early arrival charge
Late arrival charge
Lift on/lift-off
Cancellation and amendment charge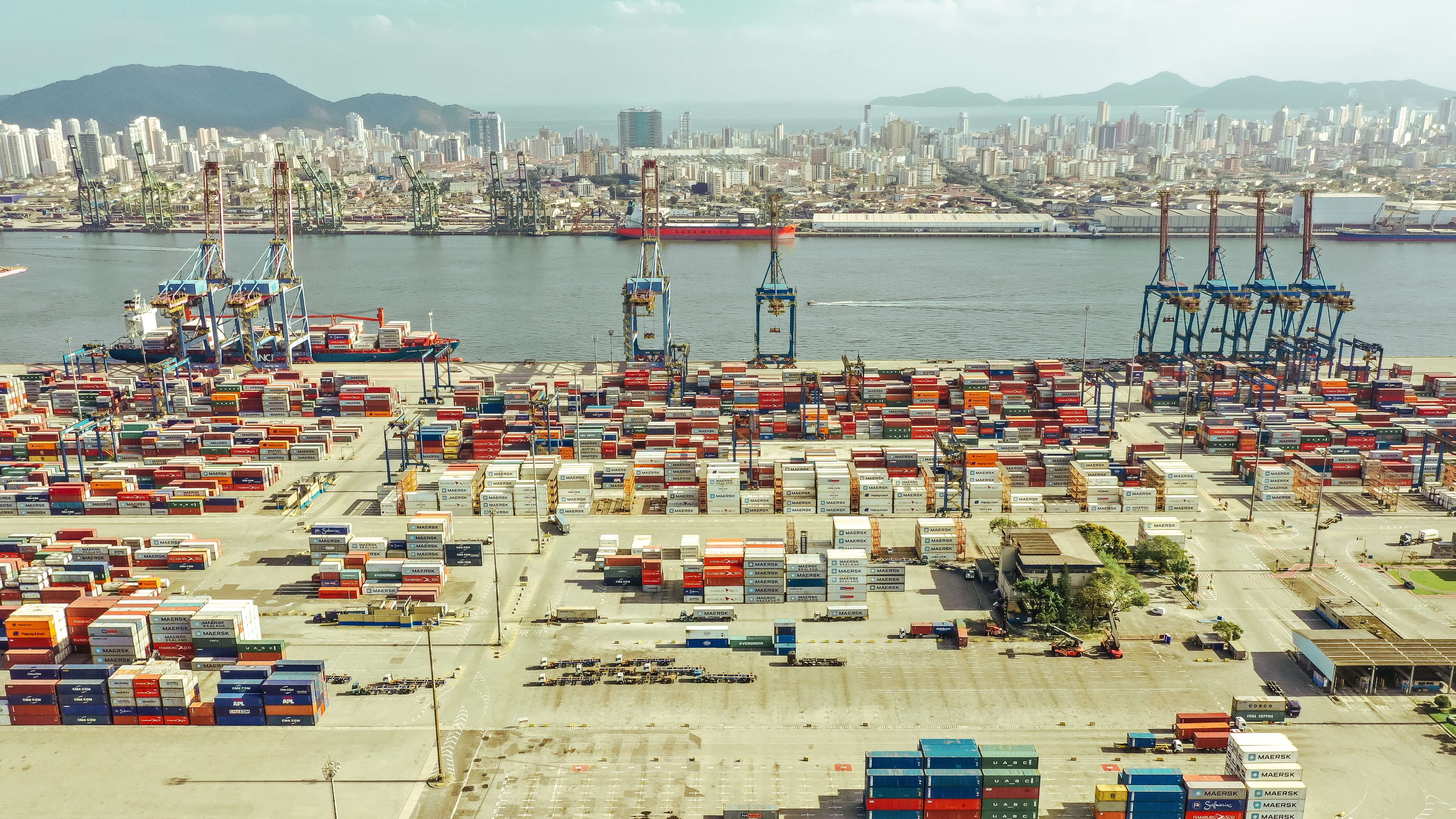 List of 9 common port charges for containers
1. Goods dues
Dues on goods are put on all the goods that get loaded or unloaded from a vessel. They are also added to goods that are transferred between ships.
The rates on these charges vary from port to port/ terminal to terminal. But they are usually calculated depending on the weight, volume, or number of the goods. The goods dues can also be set based on the nature of the cargo.
Take for instance liquids and dry cargo. These goods might be charged based on the volume. Where palletized goods, on the other hand, might be charged based on the weight.
These charges are paid by the customer – not the shipping line.

2. Terminal handling charge
The terminal handling charge (THC) is another port charge for containers that you can't get around. The THC is a fee for loading and discharging containers off vessels.
Both the ports where the cargo is loaded and discharged charge the terminal handling fees.
If a container is transhipped, then the port where that takes place also charges THC. In this case, the terminal handling charge will be paid by the shipping line directly. That is often not the case with THC at the loading and discharging ports.

3. Port storage charges
In the row of port charges for containers, there's no getting around the port storage charges. These charges are collected for full containers that haven't been cleared for import. As well as for full containers that are waiting to be shipped and empty containers stacked within the port.
The port storage charges are often passed from the terminal operator to the shipping line. Here, a margin is often added on top before the line collects the fee from the customer.
You can end up having to pay both port storage charges as well as demurrage at the same time. However, there are some places where port storage charges and demurrage are recognized as the same. Want to know how to avoid these storage charges? Get the tips right here.

4. Demurrage
If you have to pay demurrage charges, you can be in two basic situations. The first: You have imported a container. The full container isn't moved out of the terminal to be unpacked within the free days. You'll, therefore, have to pay demurrage.
The second: You export a container, but the shipping line can't load the container on board the ship. The reason the container can't be loaded must be because of a lack of documentation or other mistakes, that aren't related to the carrier. If you find yourself in that situation, you'll be charged demurrage. Until the next vessel with the same destinations berth.

5. Detention
Unlike demurrage, detention charges are added when a container is outside the port. If you hold on to a carrier's container for longer than the allowed free days, you will be charged detention.
You can also be charged detention fees when you export containers. Let's say, that you pick up an empty container to load it. But you don't return it before the free days run out. Then the carrier will impose detention charges.
These charges are added in an attempt to decrease the container's turnaround time.
_________________________________________________________________
Unlike some of the above-mentioned port charges for containers, demurrage and detention are charges that you can almost completely avoid with SOC containers.
Learn more about how Container xChange can help you – click on the banner below and schedule a quick demo with our team.
_________________________________________________________________

6. Early arrival charge
If a container arrives earlier than planned, the port may charge an early arrival fee. Because if a container arrives before the stacks, that it's scheduled to be taken to, hasn't been opened yet, it will cause the port more work.

7. Late arrival charge
If a container, on the other hand, arrives later than planned, the port might charge a late arrival fee. Especially if the container is delayed enough that the stacks, it was scheduled to be taken to, is already closed. Something that, again, will bring more work to the port workers.

8. Lift on/lift-off
This is a port charge for containers that might be added by the port. This can happen in the case, where the containers have already been handled in the port. But must afterward be moved for e.g. inspection.

9. Cancellation or amendment charge
If a container needs to be stopped. Or the container has a new destination. These are some of the cases where the port or terminal will add a fee because they have to amend or cancel documentation and activity. Causing extra work at the terminal.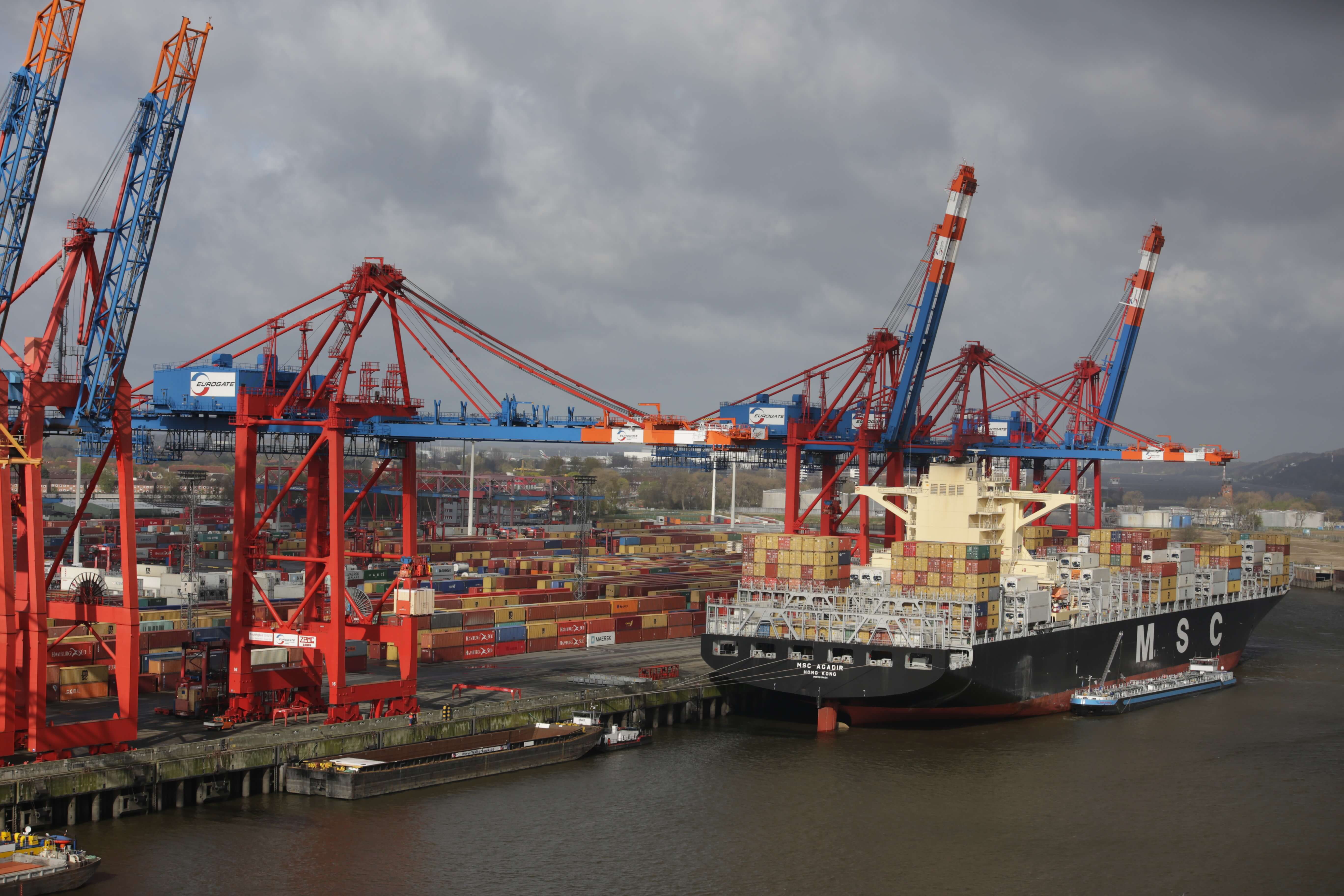 Cut port charges for containers with SOCs
There are some port charges that you just can't get around – such as the ones for terminal handling and goods dues.
And then there are charges, that you can almost completely avoid. Especially demurrage and detention are charges you can almost completely get rid of. Because the containers, that you can be charged with demurrage and detention are the COCs. They are also called Carrier owned Containers. And it is the carrier, that imposes these fees.
Try the xChange demurrage and detention calculator and find out the level of demurrage and detention charges you can end up with on your next trip.
This is where SOC containers come in. SOC is an abbreviation for Shipper owned Containers. And these belong to the shipper, not a carrier. Helping you avoid demurrage and detention charges.
With SOCs you usually borrow the equipment from a container owner. You then use the container for one-way use and return it. Most often, it's free using the SOC containers.
That's the case because the owner is often interested in more than making some quick money. They also want their containers to be repositioned – something that you would then do when you borrow their equipment. Because of this, they charge very low per-diem fees. Something that will save you money if you exceed your free-days compared to demurrage and detention charges.
Finding shipper owned containers
With SOC containers you don't get a package deal as you do with COCs. Instead, you have to plan every step of the way to get the containers from A to B.
But with the extra work also comes flexibility, independence, and control. One of the advantages is that you decide the cost – and can avoid demurrage and detention charges. You also get the chance to source containers on your own. As well as deciding what containers you need and the condition of the containers.
With SOC containers you are more involved in every step of the route. But finding SOC containers and new partners, shouldn't be difficult for you. On Container xChange you can find SOC containers in more than 2500 locations.
All you have to do is type in your pick-up and drop-off location. Within seconds you'll get a list of possible new partners and available equipment.
Click on the banner below and schedule a demo – then we'll show you, how xChange can help your business!
Related Posts