If you're running your business and still worry about all those heavy cargos – you might want to pause. It'll help to understand which medium to use for the transport. This blog will aid you to figure out that and so much more!
In this blog, you'll learn:
How to transport heavy goods via sea freight
Types of containers and their costs (ranging from an average of US$205 to US$2,560)
Benefits of sea freight including cheaper cost and higher shipping capacity
Finding the right container for your needs at xChange
Being in the shipping business isn't always a fun ride. Transportation hassles, the brewing anxiety of anticipated damage, and the uncertainty are never pleasant. But how to transport your business goods? – Sea Freight is your calling.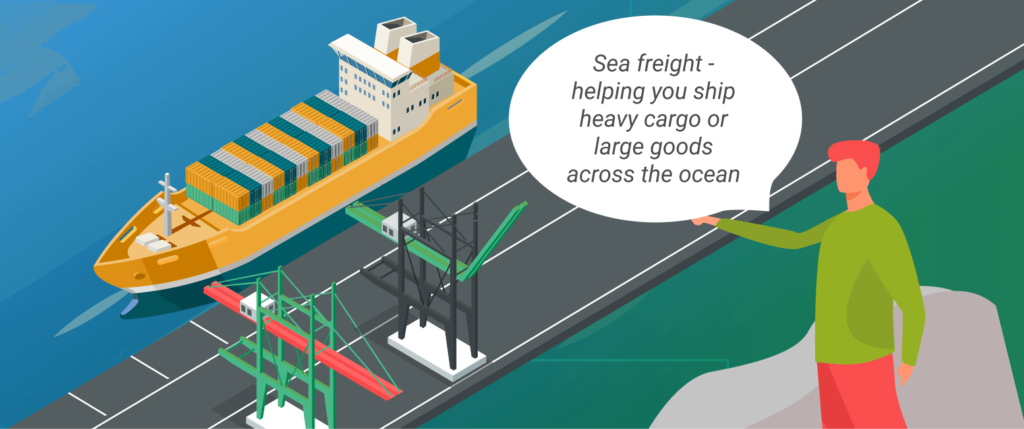 What is sea freight?
Sea freight is all about shipping containers and how they help you transport your goods via the ocean. The term 'sea freight' is often used for shipping heavy cargo. Making the transit fluid (and here goes our first pun!); it helps in transporting loaded containers with all safety measures in place.
Why use sea freight?
There's no doubt about having other mediums to transport goods. But did you know? The most used medium for freight transport is sea freight followed by road, rail, and then air. Putting the ocean in the lead, most of the heavy cargo lifting is done through containerization and shipping them via waters.
Oh, and before you think about landing at ocean freight from sea freight – let's reel you in on a secret. They're both the same! Ocean freight and sea freight are synonymous with each other. They serve the same purpose — transporting heavy goods from point A to B via sea.
How does sea freight work?
Sea freight is mediated by freight forwarders. They get involved as a third party and pick up, organize and deliver your goods. In this entire process — there are a few notable things to remember. One of the most important things is reading the shipping contract.
Now, most business owners often flip through the pages recklessly. And we would like to prevent you from making inconvenient choices, so we strongly suggest knowing about the contract in-depth. Bound together by international commercial terms (incoterms), the contract runs on standardized norms for every party.
Some of the incoterms used frequently include –
FOB (Free On Board)
The FOB agreement means that both parties (you and the freight forwarder) share responsibility for the delivery process. Forwarders take on obligations to make sure their goods are packaged and labeled appropriately. This happens before loading the cargo onto a shipping vessel. It then becomes yours once it arrives at your location. However, this transfer happens only after all necessary steps are taken by each party in accordance with regulations set out during contract negotiation — there's no risk involved.
EXW (Ex Works)
With an EXW contract, the majority of the responsibility falls on you. You're responsible for picking up goods at their forwarder's location and transporting them to the final destination – this means checking in with carriers along your path if necessary!
DDP (Delivered Duty Paid)
DDP is a great way to get your items delivered with minimal hassle. Freight forwarders take on all responsibility, while you (the shipper) only have their shipping costs covered by this program — pretty much guaranteeing an easy sale!
These were a few terms to give you a surface-level idea about the context. You can always feel free to delve deeper personally if you feel curious about it!
The further process gets a little technical. The contract is followed by stages like export haulage, exports custom clearance, origin handling, and many more. But let's not overwhelm you with that for now. And let's stick to our aim of getting acquainted with the idea of sea freight.
Knowing so much nitty gritty, you may be wondering to skip to the good part (yes, we're Insta-cool too) and know how all these benefit you, right? Here's how –
5 benefits of sea freight shipping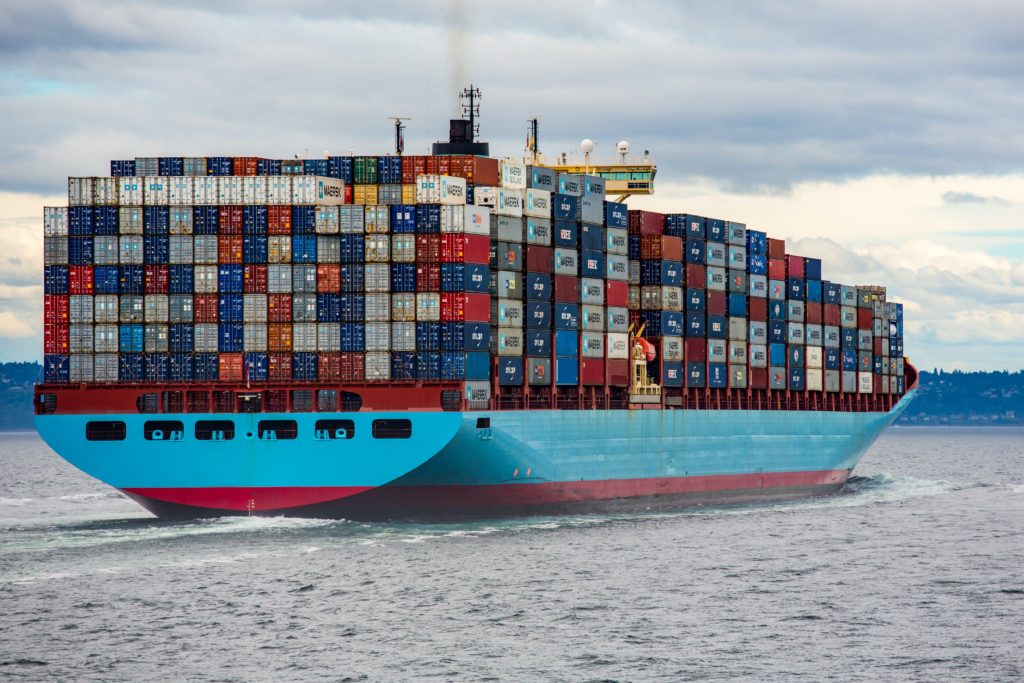 1. Higher shipping capacity
Shipping a bulky shipment of goods by sea is the best way to ensure that they get where you want them to be. That's because other shipping options only work for lighter products. They can't accommodate bulkier packages. It means there's more cost involved with these types of shipments than if we used our efficient freight forwarding service!
2. Cheaper costs
With ocean freight costing just US$0.50 per kg, it's a much cheaper option when compared to other options. Air shipping costs can range anywhere from US$4-$6 per kilogram. Whereas express air transportation charges may be higher at 60-80 bucks for every 10lbs you need to deliver. This makes ocean freight a wiser choice.
3. Fewer restrictions
Shipping by air freight can be a challenge. For instance, you cannot ship flammable products like perfumes or biochemical medicines. It's subjected to restrictions (who would want to mount up more, right). These are related to the goods being shipped and their weight classifications which depend largely upon where they're going etc. Shipping via sea freight, comparatively, is the easier, less restrictive way to transport goods!
4. Lower carbon footprint
Sea freight has fewer emissions than air freight. Plus, the International Maritime Organization is now out with new regulations that will reduce ocean freight emissions even more!
5. Sea freight charges
We know you're worried about the costs. So we thought of giving you a real-time check of how the costs are calculated. We'll help you to understand what you need to have in place before you sign up for sea freight!
Here's a list to help you see the inclusive charges in sea freight:
Customs security surcharges (AMS, ISF)
Container Freight Station (These charges apply solely for LCLWhat is less than container load? Less than container load (less than container load, LCL) is a shipping term that refers to the delivery of cargo in smaller quantities than a full container load. A f... More. They're consolidation charges!)
Terminal Handling Charges (charges by the port authority)
Customs brokerage
Pickup and delivery
Insurance
Accessorial charges (fuel surcharges, handling hazardous materials, storage, etc)
Routing charges (e.g. Rotterdam to Houston etc.)
Now that you've got more insight on sea freight, its advantages, how it works, and what the charges are, it's time to climb the next ladder. Before you ask us "but which container to use exactly?", we'll give you an array of options to pick from. Here –
There are three main types of standard containers used in sea freight –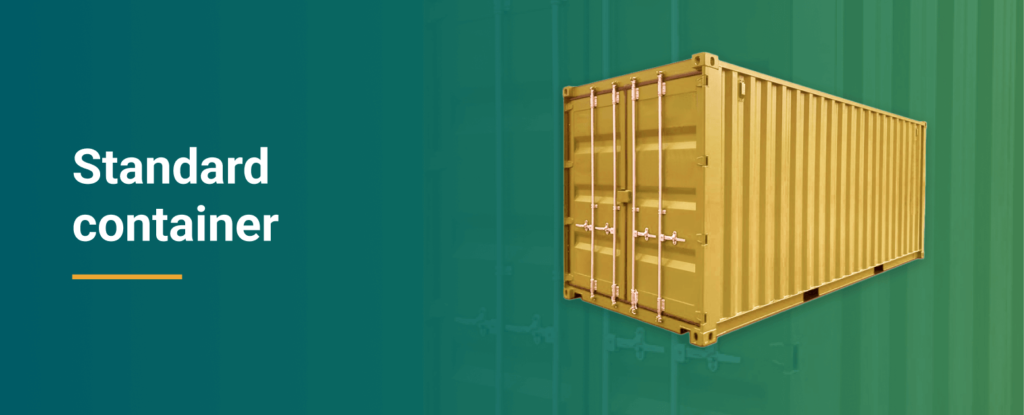 20FT DC
The 20ft DC container is a popular shipping option for dry cargo. It's standardized, made from steel or aluminum and water-resistant so it can protect your contents during transport!
Average Price: The average price of a 20ft DC is US$815.*
40FT DC
The 40ft DC container is the go-to if you need a safe way to transport your pallets. These standardized containers can take nearly 20 standard European Pallets (in one tier). People are even trading specific cargo such as clothes in these boxes.
Average Price: The average price of a 40ft DC container is US$1,123.*
40FT HC
The world of shipping has seen a lot of changes since the introduction of 40ft high-cube containers (HC). These cargo boxes were created to replace older models that could only hold around 10% more material due to their larger size and weight limitations. The newer design is much simpler. It's making things easier for loading or unloading. It just depends on where you're located within your port facility – making this type perfect if there's limited space nearby. Nowadays people prefer using these lighter-weight alternatives because they're less cumbersome while still allowing us all necessary transportation.
Average Price: The average price of a 40ft HC container is US$2,560.*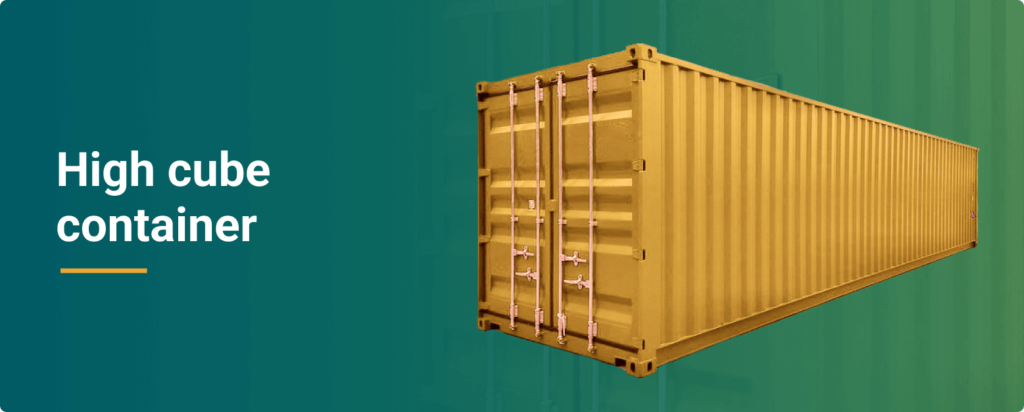 Other than these containers, these two also have been catching the attention of many like you :
Flat rack
These larger shipping cubes can accommodate heavy loads and bulky cargo, as well as load up to 50 thousand kilograms on each trip. They're more expensive than a 20′ container though so be sure of your needs and preferences beforehand.
Average Price: The average price of a 20ft flat rack container is US$1,456.*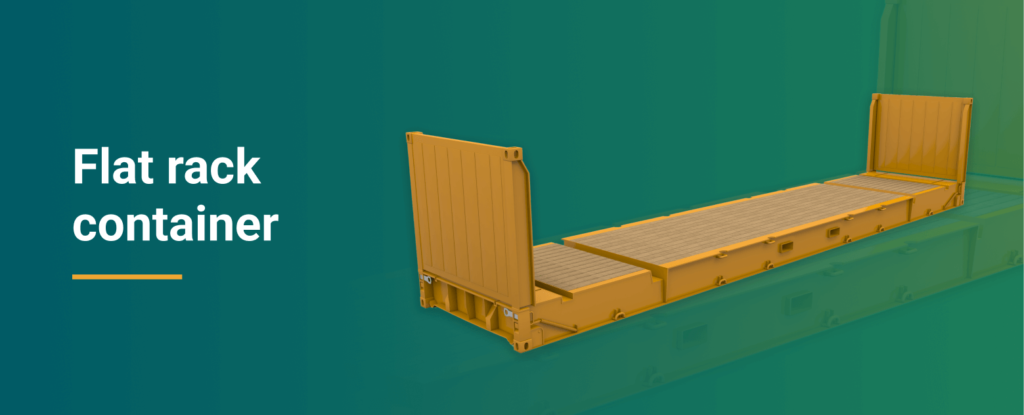 Open top
The durability and design of the container make it perfect for moving heavy cargo. The open top allows you to transport machinery or other heavy material. The cargo that can't be stowed in a regular container or be put sideways is usually put in open-top containers.
Average Price: The average price of a 20ft open top container is US$205.*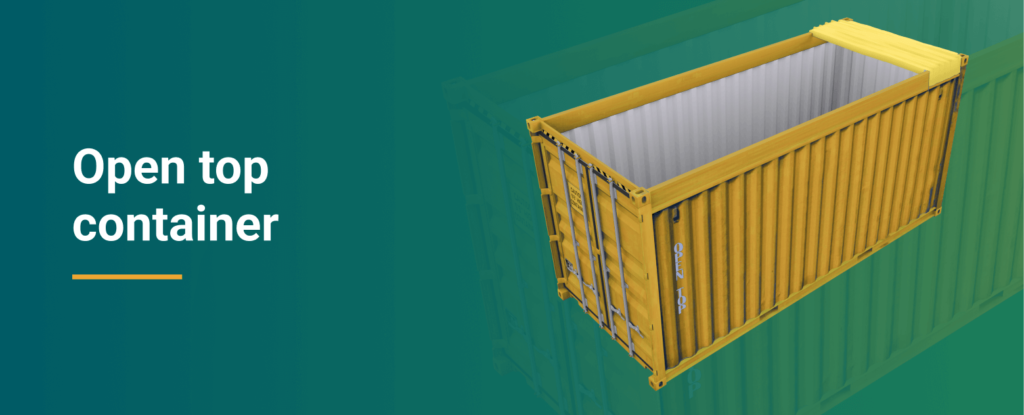 *The above rates are based on the transactions taking place on the xChange platform and are subject to changes.
If you're looking to find the perfect container for your needs, click below with us and let's get you started!
What you cannot put in sea freight containers
The question of to put, or not to put often makes the headlines for people. What do you think is better though? a) putting products in cargo and having to unload them later because oopsie, not allowed, or b) knowing them in advance so you can carefully pack your cargo without any hassle?
Option B any day, right?
Making your life a little easy, we've listed the items you can't carry or pack in your sea freight –
Airbags
Ammunition
Explosives
Gasoline
That was all about the list of prohibited items for ocean freight.
Find the right container on xChange
Here, at xChange, we offer a centralized solution for all your shipping needs from buying, and leasing to selling – whether it be tracking shipments or getting information about where they're located. With over 1000+ logistics businesses on board in 2500+ locations around the globe, we've got you covered! Our service also helps with automatically-generated invoices and following up with every step in transit including expected arrival time.
We make the process of finding any and everything like all types of containers including SOC containers (Shipper Owned Containers) easy. With us, you can get your own box and get shipping! Out platform also offers easy-to-use features to help you navigate such as Filter By Location, easy invoice generation and tracking your containers.
Sounds too good to be true? – Check it out for yourself as you choose from over 10,000+ containers!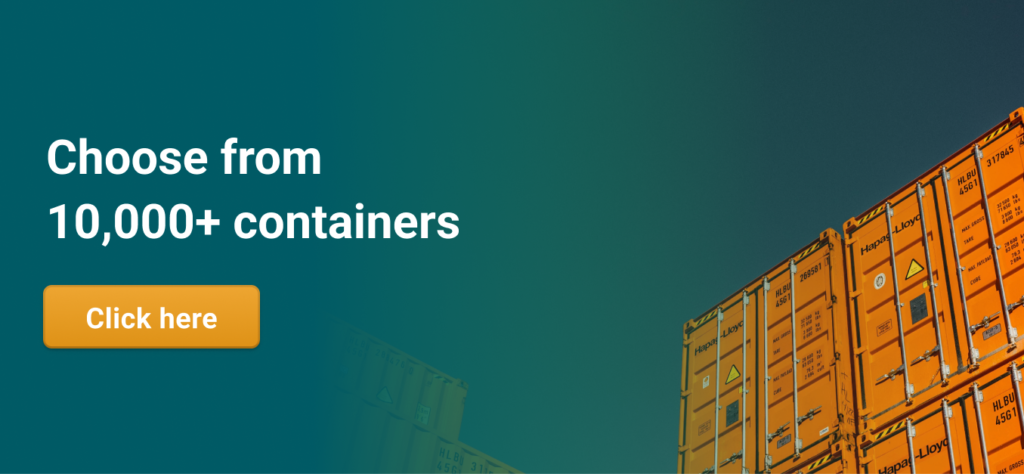 Is ocean freight the same as sea freight?
Yes, ocean freight and sea freight are the same. They both refer to transporting heavy goods via sea.
What do we mean by sea freight? Why do we use it?
Sea freight is the process of transporting heavy cargo and loaded goods from point A to B through sea routes. It's one of the most used freights to conclude affordable transportation.
What are the charges of ocean freight?
The charges of ocean freight usually range from US$205 to US$2,560
[custom-related-posts title="Related Posts" none_text="None found" order_by="title" order="ASC"]
Summary
Article Name
Understanding Sea Freight [2022]: Know the Pros and Cons [+Cost]
Description
Having a tough time with understanding sea freight? Let this blog help you know more about it, types of containers and their average prices.
Author
Publisher Name
Publisher Logo