Have you ever come across the term truckload shipping and wondered what it really means? This blog will give you more clarity about truckload shipping and full truckload shipping.
If your company has cargo that you're transporting via roadways, the first thing you'll need is a shipping container that best suits your cargo type. While sourcing the container be sure to only work with trustworthy suppliers. And be wary of spending a fortune on boxes.
So, what can we do to make your company's task easier? Present to you, our online neutral marketplace for containers. On Container xChange, you'll find 50,000 container types and conditions to choose from in 2,500+ locations worldwide.
You'll also get to obtain these boxes from 1000+ certified companies to guarantee your safety. How can we give you this assurance? Well, all our members go through a mandatory vetting process before stepping onto our platform – so you're in safe hands.
In terms of costs, we offer full market transparency with competitive pricing and zero commissions and hidden fees. All you'll get with us are reasonable deals, so you can stick to your company's budget and not end up paying a large sum of money for your boxes.
Before we move ahead, if you already know the container type you need, try out our public search below to find container offers in your location. Enter your location and container type and hit search to find your box.
What is truckload shipping?
Truckload shipping is a method of transporting large shipments in trucks via roadways. Simply put, when a ship reaches port, the container is taken off the ship and placed onto a truck to make the final leg of the journey to the drop-off location.
Imagine this, you have a container filled with designer handbags that just arrived at the Port of Shanghai, China and you've got to deliver them to the client's warehouse soon. And the most convenient way to make it till there is by road. This is when you can book a truck, load the container onto the truck and send it to the final destination (warehouse).
Benefits of truckload shipping for your business
With truckload shipping, your company can enjoy benefits such as:
Your driver goes from point A (the port) to point B (the client's warehouse) without stopping to pick up and drop off other freight. This means faster transit time, making it possible to hit delivery targets easily.
Note: this is only possible with full truckload shipping. We'll get to that in a few minutes.
Your freight needn't be unloaded and reloaded multiple times during transit, ensuring a lesser risk of damage.
In truckload shipping, the rates are based on things such as distance, the lane the freight is moving on, and the season. The weight of your cargo doesn't play a factor. Using distance and lane information rather than weight makes truckload cheaper than other modes of road transport.
Truckload shipping and freight trailers
When it comes to truckload shipping you have the option to choose from a variety of freight trailers that best suit your cargo. Listed below are 3 popular freight trailers for your cargo needs:
Dry vans- Dry van trailers protect freight from weather and other environmental elements. If you have dry goods that need to be transported, this would be a good pick.
Flatbed trailers- These trailers are used to transport cargo that is heavier and oversized. Goods can be loaded and unloaded from the top, sides, or back of the trailer. There are several kinds of flatbed trailers each with unique dimensions to accommodate different shipments.
Refrigerated trailers- They are also known as reefer trailers. This type of trailer is used to transport any temperature-sensitive freight you have. For example, fruits, vegetables, and medicines.
What does truckload mean in truckload freight shipping?
You've now got an understanding of what truckload shipping entails but are you wondering what exactly does truckload mean? Let's find out.
A truckload is nothing but the quantity of goods that can be transported in a truck. The average weight a truck and trailer combination is comfortable hauling is generally between 42,000 and 44,000 pounds. Dry vans can carry up to 45,000 pounds. In terms of pallets, a truck can carry up to 30 standard pallets safely.
Speaking of truckload, remember we mentioned how fast delivery only applies for full truckload shipping? Well, a popular mode of truckload is Full Truckload shipping (FTL). In simple terms this happens, when a truck carries one dedicated shipment. Let's talk about your handbag delivery here; if you opted for full truckload shipping, then the entire trailer would be reserved for your handbag shipment solely. In other words, you won't have to share the trailer with other shippers' cargo.
And since there is only one shipment on board, it doesn't make multiple stops. Hence FTL is regarded as a quicker and time-saving transportation method. If you have a large shipment that needs to be sent quickly, FTL is the best option.
If you're opting for a full truckload shipment, it's best to ask the carrier about the weight capacity of the trailer to make sure you won't be going over it with your shipment.
Challenges of full truckload shipping
Full truckload shipping sounds like a good deal for your cargo but it does come with its set of challenges:
1. Capacity crunch- With this form of shipping, capacity is a concern. With trucking companies getting booked all year round. Small to mid-sized businesses, can find it difficult to find any truck capacity with bigger companies taking up nearly all the truckers in the market.
2. Instable rates- FTL shipments are dependent on the market. So, in this case, lower-volume rates run higher than high-volume bookings and contracts. This makes it difficult for small to mid-sized businesses who are not looking to book large volumes of freight. They need their shipments to be booked on spot rates rather than on high-volume contracts.
3. Loading and unloading charges- All carriers will charge you very high rates for loading and unloading goods that exceed the allowed time limit. With full truckload shipping, the loading of an entire trailer takes time, this could lead to you having to pay those fees. To avoid this extra payment, we recommend you ensure that your cargo is accurately packaged, wrapped, palatalized, and stacked. If you keep everything in order at the dock door before the trucker arrives, the time it takes to load the freight will be reduced considerably.
 Future of full truckload shipping
We have two words to describe the future of full truckload: technological advancements. Given the popularity of this mode of shipping today, technology will play a massive role in how the truckload industry changes in the coming years. One such example will be self-driving trucks. Safety is still under debate with these types of trucks, but as we said with the magic of modern technology, driverless trucks can surely provide absolute security for businesses.
Another shift will happen in the workforce since there is a shortage of truck drivers nowadays. And this trend is going to continue, hence, self-driving trucks can also be of good use to solve this rising concern for the industry.
Full truckload shipping vs Less than truckload – What's the difference?
That takes care of what the future holds for the trucking industry. What say we move ahead to discuss another term now?
You already know what full truckload shipping is now. But there's another term called Less-Than-Truckload (LTL). Let's take the same example of the handbags again to give you a clearer picture of what this means.
Say your shipment of the handbags is a small order. Then you can opt for the LTL shipping service. Here you only pay for the space in the truck that accommodates your cargo. So unlike FTL where you take up the entire trailer, LTL will have shipments of other shippers too.
LTL shipments are a good choice for small businesses that don't ship in large quantities. This form of truckload shipping service helps them export limited goods within their budget. But if you have a deadline for the delivery of your cargo, the LTL may not be for you. This is because Less-Than-Truckload takes longer to reach its destination as they have several stops for other companies' shipments.
How Container xChange can help you get containers for truckload shipping?
We think that you now need a break from all the truckload shipping information. Now, let's see how you can procure a box for all your truckload shipping cargo.
On our neutral online platform, you can lease or buy a box for truckload shipping. With both the trading and leasing options, you get the exact same benefits at your fingertips. You don't need to worry about overspending. Because we can assure you, that you'll pay the best price for your container without emptying out your pockets.
Our competitive pricing and market transparency help you compare prices put up by different suppliers and negotiate the rate that best suits your wallet. You can now choose the deal that you are satisfied with. There's also an added bonus — zero commissions or hidden fees!
You get all this plus the safety and trust of working with vetted members directly. You can chat with them or call them from our platform to make the interactions more transparent and secure.
So, what are you waiting for? You can have your box at affordable rates from certified partners under one platform. So go ahead and send out that order of handbags through truckload shipping by clicking the banner below and letting our team help guide the way.
Truckload shipping: Things to keep in mind
Before we reach the absolute end, we want to leave you with a few things to keep in mind when you opt for truckload shipping.
1. Keep an eye out for truckload shipping trends. The landscape of the industry is always changing. And this can help you understand when demand is the lowest in the routes that you want to send your shipments through. It'll also help you understand the ongoing market rates.
2. Take into account the problem of driver shortages and increasing regulations in the truckload shipping industry.
3. Be sure to pick the right container type and size and truckload freight trailers for your cargo.
4. Before booking a truck think about which method of transport is better and more cost-effective for your freight – FTL or LTL.
5. Make sure your cargo is accurately packaged and stacked. So, it doesn't take time to load the freight when the truck arrives. You can avoid the high charges we talked about earlier.
Get containers for truckload shipping on xChange
With the last of the titbits on the things to keep in mind when it comes to truckload shipping, we officially conclude our conversation on this topic. You've learned a lot about truckload shipping, full truckload shipping, and a whole host of other things in the trucking industry.
Let's now cap off the blog with a recap of how we can help you with your truckload shipping cargo. Remember, at Container xChange, you've got 50,000 container types and conditions at your disposal to choose from. You can also work with big names in the industry to acquire your containers such as Kuehne and Nagel, Seaco Global, and Conway.
Just imagine, you can negotiate with them directly, cutting the middleman out completely and saving time on the back-and-forth interactions. Also, we help you get top deals on containers that don't leave your pockets empty.
That's not all, you also get an easy payment handling feature aka the xChange wallet, container insurance, damage claims, live container tracking, and lots more. Have we got you curious to find out what other goodies lie in store? Then click the banner below and let our expert team give you a tour of our marketplace and unbox all the benefits that await you.
Truckload shipping: Common FAQS
What is truckload shipping?
Truckload shipping is a method of transporting large shipments in trucks via roads. Truckload shipping is used when goods in a container are taken off a carrier ship and placed onto trucks to take them to the last drop-off location.
What is full truckload shipping?
In simple terms, full truckload shipping refers to when an entire truck trailer carries one dedicated shipment.
What is FTL and LTL shipping?
FTL stands for full truckload shipping and LTL stands for less than truckload. In FTL the entire trailer of the truck is filled with one shipper's cargo. In LTL the trailer is filled with different shipper's cargo.
What is less than truckload?
With LTL, less than truckload, the entire truck trailer is filled with cargo of many different shippers.
[custom-related-posts title="Related Posts" none_text="None found" order_by="title" order="ASC"]
Summary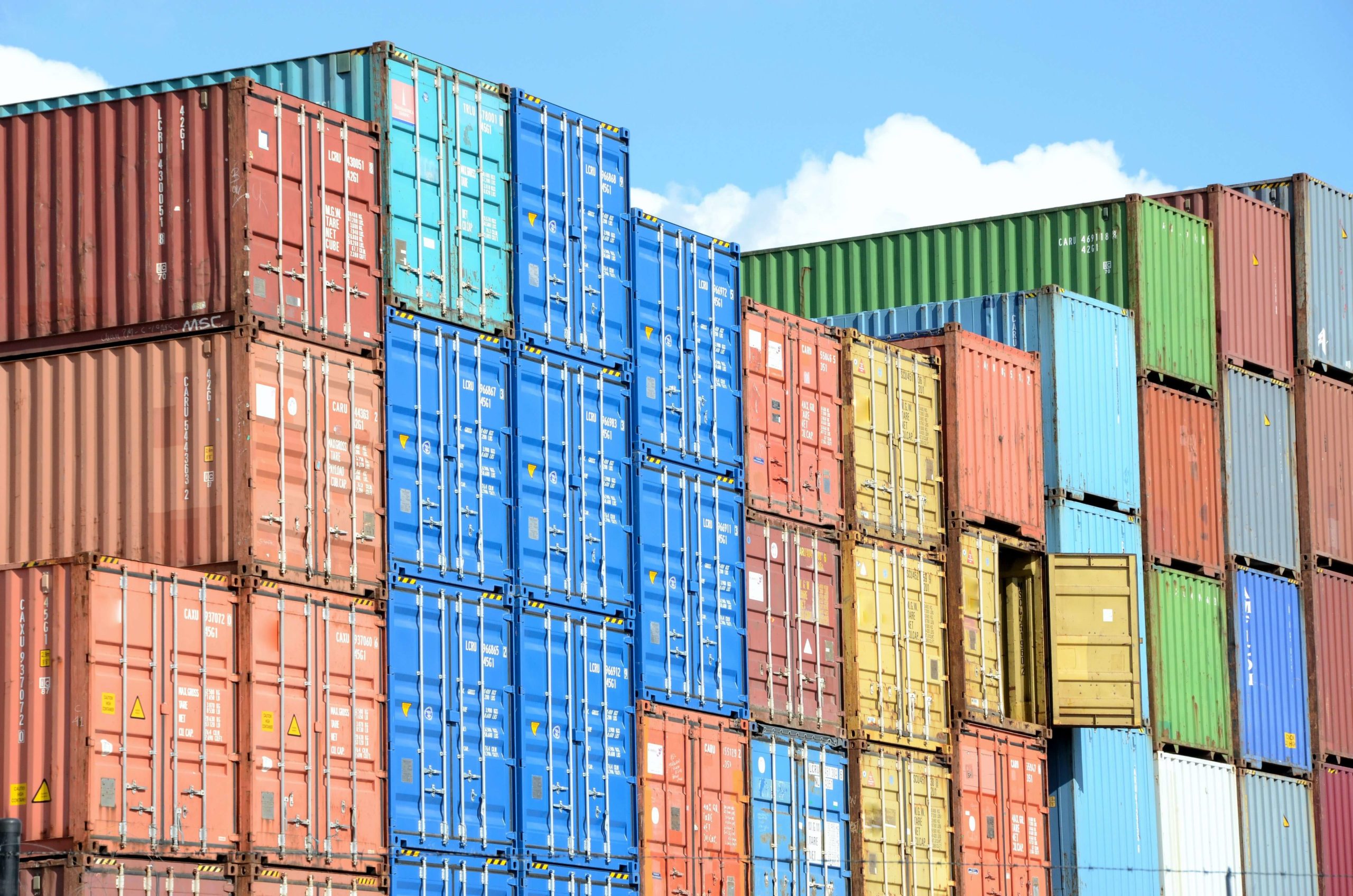 Article Name
Top guide: Truckload shipping [+ buy your box at good prices]
Description
Want to know all about truckload shipping? Get all the info you need, plus find your box for your truckload shipment on our blog.
Author
Publisher Name
Publisher Logo