Container imbalance is a continuous issue in the shipping industry where not only container imbalance charges (CIC charges) and loss of profit is on the line. A nervous market can make the imbalances more unpredictable.
Imagine, that you are looking for containers for your customers to ship commodities. But you can't seem to find any available containers taking that route – at least not at a price you are willing to pay. It's probably also not the first time you encounter this issue. The container imbalance is a phenomenon affecting the container shipping industry across continents.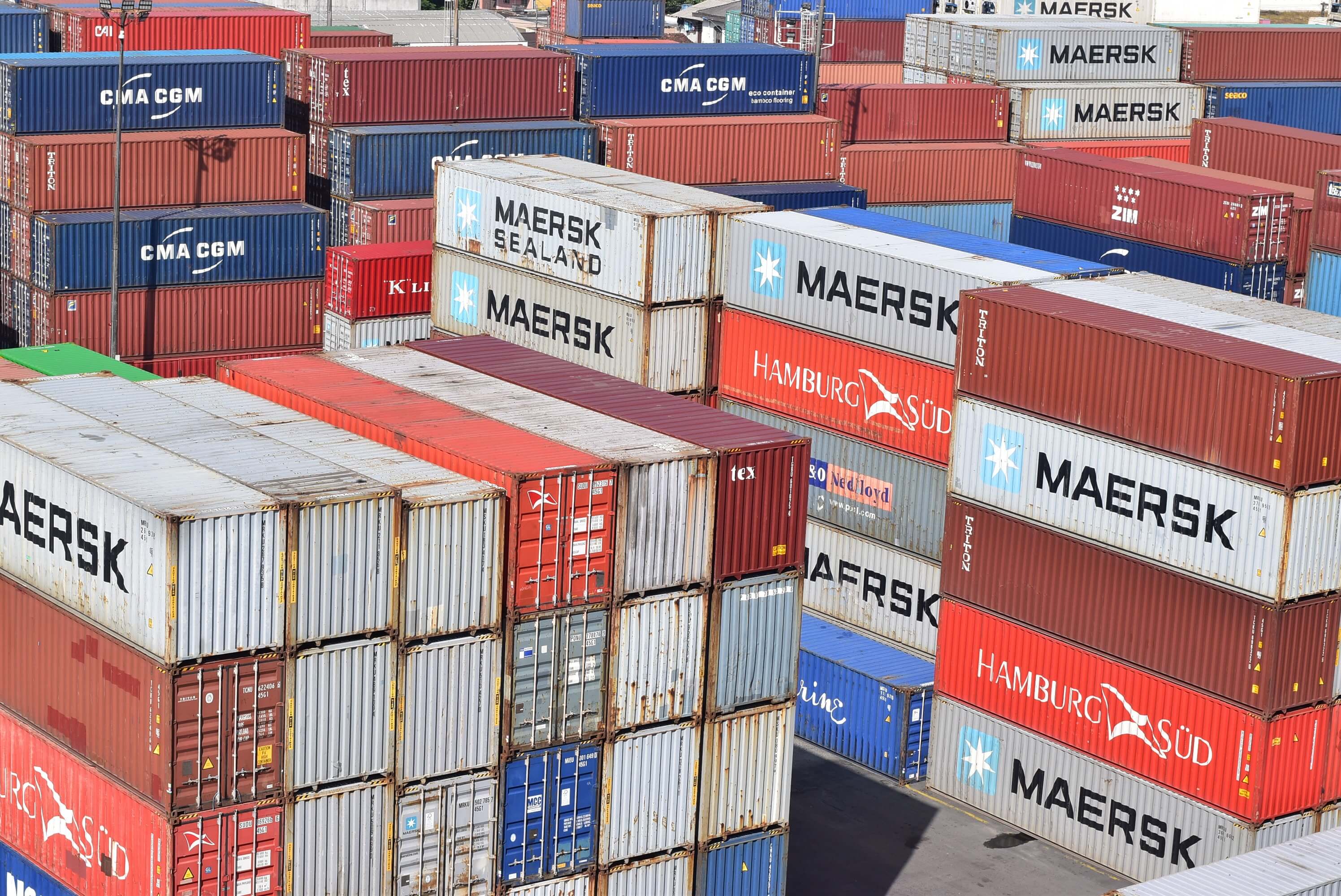 In a perfect world, a container being shipped would already have shipments waiting to get loaded. The container would then be on its way back, full of freight. That is, however, not how it works in the real world. It's a simple matter of a supply and demand chain that creates container imbalance.
Every third container being shipped from Europe to Asia is empty. That can be due to the lack of import in Asia. It can also be because of a lack of export in Europe to keep up with the number of containers arriving at the ports. This mismatch of import, export, and expenses are all components in the worldwide container imbalance. Which is the CIC charges are a thing.
China often faces imbalances
With China as a manufacturing hub, they are together with large areas of Asia often faced with a deficit of containers. Large amounts of commodities need to be shipped to Europe and the U.S. At the same time, Asia has an export that exceeds their import. They therefore often don't have enough containers available. When the containers then arrive in Europe and the U.S. they pile up at the ports and storages, as the import these places exceed the export. This produces a surplus of containers.
At least, that was how it used to be until the coronavirus began spreading. At some point, containers started piling up in China instead. After a while, ports started to recover get back to normal activities. Therefore, it is difficult to predict the container imbalances, while the industry is still dealing with the pandemic effects.
Heavy costs and CIC charges
It's far from cheap having empty containers sitting around, nor is it inexpensive to move them from port to port. Due to the container imbalance, around 10 percent of the global container assets are empty containers. They also account for around 20,5 percent of port handlings around the world. The costs of repositioning all these empty containers amount each year to between $15 billion to $20 billion across the industry.
Repositioning empty containers happen in the search of finding freight to ship. However, to get these empty containers moved between countries, where there are container imbalances, can be a costly affair. Among those charges, the container imbalance charge, CIC charges, can make your life expensive. CIC charges are a fee a shipping line charges when it relocates large quantities of empty containers. The CIC charge works as compensation for the cost of moving the containers.
Relocating the containers also include extra costs for drayage, transhipping at the terminal, and empty warehousing when the containers wait to be relocated. All these are expenses for an empty container, that doesn't give much of a return. That's one of the reasons why using these empty boxes as one-way containers have become more and more popular.
Equipment sourcing despite container imbalance
What can you do if no containers are available because of the container imbalance between Asia and Europe? You have to choose between two container types; SOC containers or COC containers.
If you ship into a deficit location, the carriers should be more than willing to have more equipment available at that location. In that case, you should also be able to get their equipment at a good rate, making COC the better choice for you.
But if your shipment goes to a surplus location, the carriers and container owners might charge a higher price. They have no interest in paying for storage and repositioning of your containers in the port of destination. If you still want to go there, it might be easier to bring your own container, so the owner doesn't have to deal with it.
In search for containers
With the container imbalance finding containers can be a time-consuming ordeal. Time you might not have, depending on how patient your customers are. The longer and the more effort it takes to organize, the smaller the benefits become. There are several processes for finding and using SOC shipments. Such as background checks, negotiating terms, and producing legal agreements. 
However, it doesn't have to be so difficult to find a SOC partner. That's what Container xChange is here for. We built an online platform, where you can type in the location and destination of your cargo, and within minutes find containers from verified businesses for your freight. You no longer have to send hundreds of emails, hoping to get a response from one or two. Ease your manual workload and get access to hundreds of new SOC partners on xChange.
Click the banner below and request a demo with our team. They'll gladly show you how xChange can help get ahead of the competition with our online platform.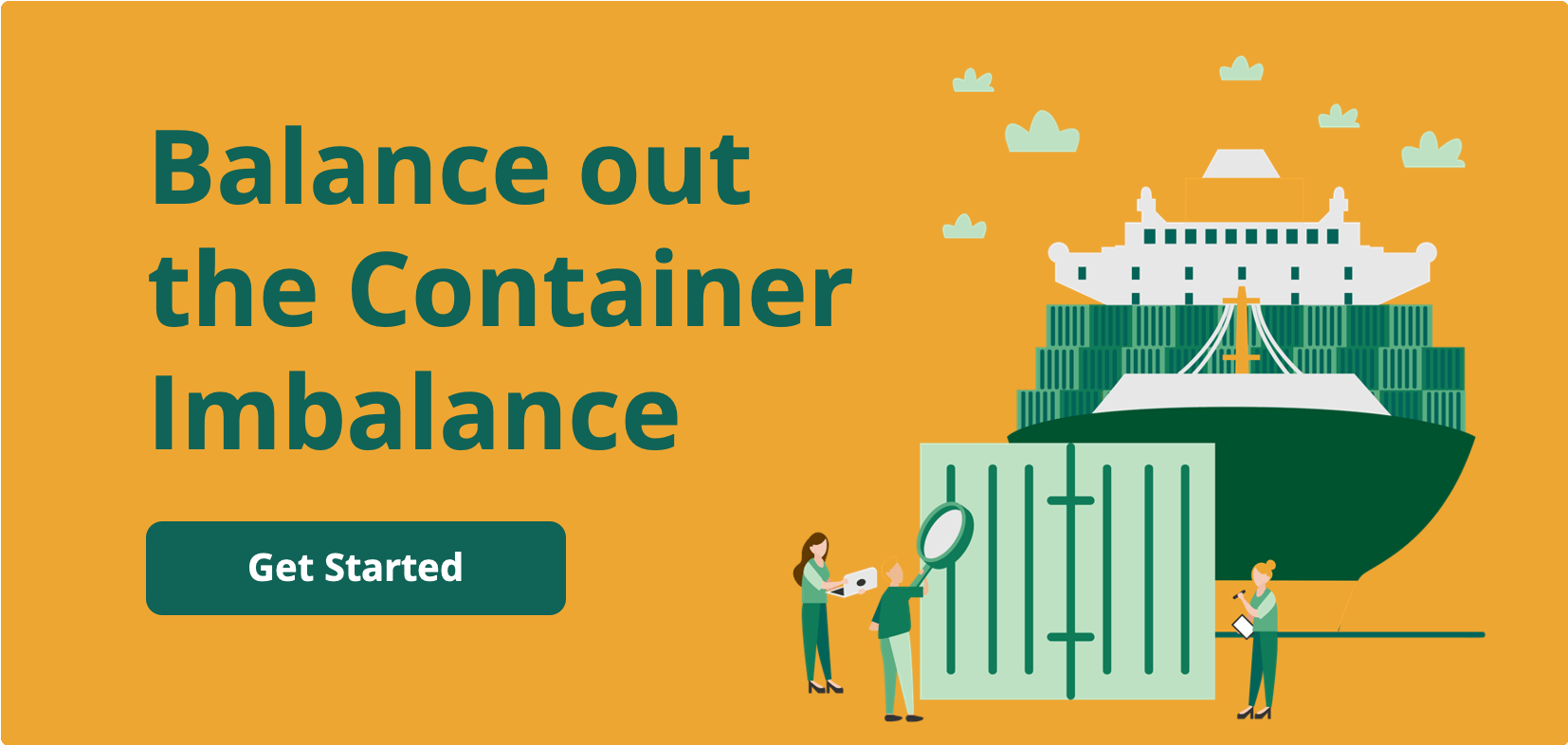 Summary
Article Name
Balancing out the Container Imbalance
Description
Container imbalance is a continuous issue in the shipping industry where not only container imbalance charges (CIC) and loss of profit is on the line. A nervous market can make the imbalances more unpredictable.
Author
Publisher Name
Publisher Logo