A freight forwarding agency agreement is a legal guarantee behind many long-term partnerships between freight forwarders and their customers. It's important to know what to include and expect from such agreements. This blog is your guide to knowing the essentials. 
Let's say, you're ready to ship your cargo from Dalian, China to Antwerp, Belgium. There are several things you need to take care of to ensure safe transportation every time. You need to load the container. Book a slot on the vessel. Need a customs declaration. And have to prepare and issue relevant documents, make freight payments and settlements, and so on.
You can't be everywhere at the same time. That's why freight forwarders use agency agreements. This way they – and you – get help throughout this process. Because arranging every single step of a container's journey can be not only draining it can be equally time-consuming. With a freight forwarding agency agreement, you're well on your way to saving time and becoming more efficient.
And if talking about complicated processes behind every container move, already gives you a headache, you've come to the right place. Digitize your container logistics with Container xChange. Imagine this. You don't have to manually track every single container, as that's done automatically for you. You also don't have to pick up the phone or send out yet another email to check up on the container status and ETAWhat is estimated time of arrival?  Estimated time of arrival, commonly known as ETA, is a frequently used term globally to denote the time of coming. In the shipping & logistics industry, it is ... More. And when you need containers, you can quickly find available boxes from trusted partners. All of this in the same place. You can make all of this your reality with Container xChange. Want to find out how we can help make your workday easier?
Click on the banner below and let Container xChange simplify your workday. 

What does freight forwarding mean?
When a third party (an individual or a company) arranges the shipping or transporting of cargo from one location to another, it's called freight forwarding. Primarily, these freight forwarders are agents who orchestrate the entire shipping process for your business. They act like a bridge between the shipper (you) and the carriers. With years of experience in hand, these freight forwarders manage to crack the best deals for you and also give their advice on import and export regulations, choice of carrier, and take care of all your essential shipping documentsWhat are shipping documents? In shipping, shipping documents are documents that provide information about the goods being shipped. They may include information such as the origin and destination of th... More, along with other logistics needs.
Also, read about digital freight forwarders
What is a freight forwarding agency agreement? 
A freight forwarding agency agreement is a long-term, complex agreement. It's usually signed between two freight forwarders or any other company that gives the freight forwarder the responsibility for freight forwarding services.
In these partnerships, a freight forwarding agreement is supposed to reflect all prior negotiations.
The freight forwarding agency agreement is a type of legal document that sets clear terms about arrangements, services, payments, and what happens if something goes wrong during the import/export process. It's supposed to be the key document that describes the nature of the partnership in the future. Every other deal is made based on what the freight forwarder and their client put down in the agency agreement.
Without this kind of agreement, companies have to rely only on national and international laws, regulations, and conventions.
Note 1: There's no one form of freight forwarding agency agreement that fits all scenarios. All are different to suit the business it covers. The agreement between two freight forwarders, and the services they provide each other, will differ from the one that a freight forwarder and a broker make.
Note 2: Even though the freight forwarders independently agree on the basic terms, legal professionals must draft the final texts and give advice on formulations.
Read more: Benefits of Freight Forwarding Networks
What to include in a freight forwarding agency agreement 
We already established that there isn't one sample text of the agreement that you can copy and paste into your Word document. However, some vital points are common to all of them. 
The document should include:
Clear definitions, names, and dates
There must be a clear understanding of every term used in the agreement. Who are the parties; what do freight forwarding services refer to, and so on.
The document is supposed to show the full names of the companies, their registrations, addresses, correct dates, and names of people in charge. 
Description of services
This is a very important part. Because here, companies describe the services that they provide to each other, in detail. It's supposed to reflect and determine the scope of the agreement. For example, will the agreement cover both LCLWhat is less than container load? Less than container load (less than container load, LCL) is a shipping term that refers to the delivery of cargo in smaller quantities than a full container load. A f... More and FCL sea freight movement? Will some services be subcontracted? 
Description of the goods
The nature of the goods that are going to be handled under the agreement should be clearly described in the document. It ensures that it'll be correctly handled. It's important to clarify if the cargo consists of:
Dangerous goods and hazardous materials

Perishable products including refrigerated goods

Livestock

High-value goods such as bullion, banknotes, and gems

Personal/Household effects
Obligations for the parties
These are the obvious points. The agreement must clarify the assigned obligations and responsibilities of each party. This is usually the largest part of the agreement.
For example, these obligations for Party A can be to specify who should issue documents, such as a Letter of Entrustment, and when. As well as details on the content of the document. Usually, this letter consists of all the important points that are needed before the shipment: a port loading, a port of destination, number of packages, gross weight, volume, price terms, date of shipment, calculations and payment methods, etc. 
On the other hand, Party B can be obliged to provide time schedules for the shipment, and book shipping space with the carrier or its agent in a particular number of days (which will be specified in the agreement). The party should make arrangements for the bill of lading and so on. 

Settlement of fees
Another essential part of successful partnerships is handling the payments on time. That's why most forwarding agreements include information about this. It should include a date when the parties will have to settle all outstanding invoices, commissions, and agency fees.
It's also a good idea to explain what party will pay the bank charges and what forms of payment are accepted.
Liability for breach of contract
In case of unexpected events, parties should have clear ground rules. And it's a common point for every legal agreement. If one party fails to meet the expectations for some reason, they'll know how to deal with it. 
Dispute resolution
Under this part of the agreement, parties have to clarify and agree on what happens if either of the parties breaches the contract. Are you going to renegotiate? Will anyone have to pay fines? Are you going to involve the agencies in the resolution process? The document should address all these questions.
Effectiveness, amendment, and termination
You should also include clear dates on when the agreement comes into effect or loses its legal power. As well as, how to make amendments. 
Benefits of signing an agreement 
As mentioned, there are international regulations that already protect freight forwarders. But the freight forwarding agency agreement provides additional legal support if a conflict arises between the contractors. 
Because it includes all possible business and working procedures, the agreement can be used:
During a legal conflict,

In any case or claim filed by the client,

By a payment collection agency.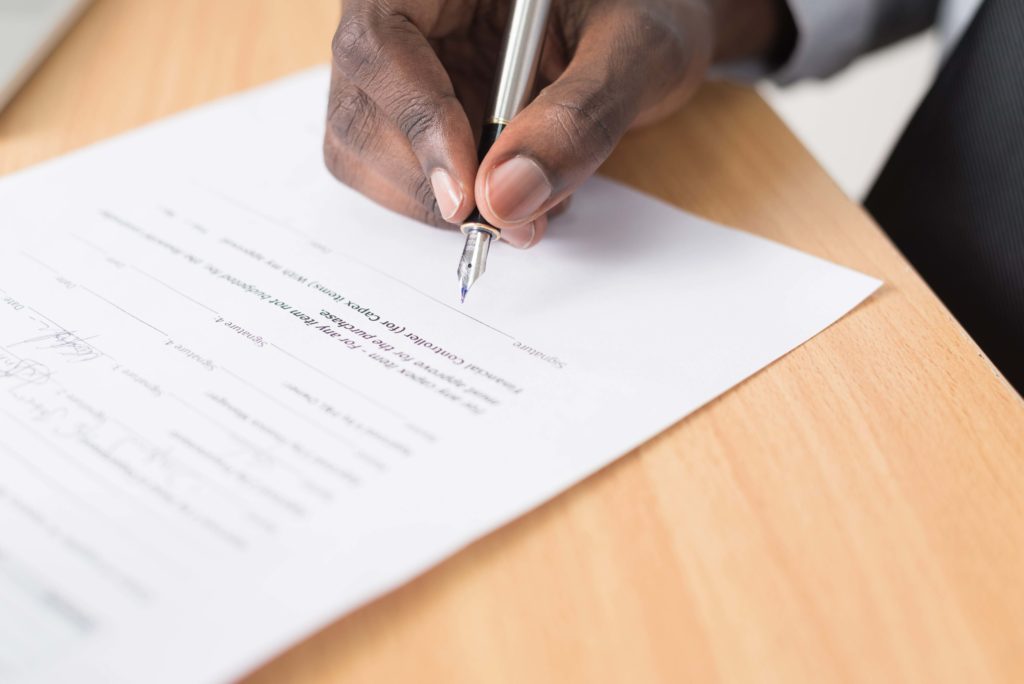 Freight forwarding agency agreement: Responsibilities of parties involved
It's extremely essential to state the responsibilities of both parties involved in a freight forwarding agreement. This helps avoid last-minute confusion and stress.
Usually, you (the shipper) or your company is responsible to make sure that the goods are packed and ready before your freight forwarder comes to pick up the load.
The main responsibility of a freight forwarder is to organize the movement of goods and make sure it's safe until their final destination. They are also responsible for reviewing all required documents and keeping them in place, such as valid cargo insurance, warehousing arrangements, the schedule of the shipment, and cargo tracking details.
Digitize your container logistics with Container xChange
So, now you've drafted your freight forwarding agency agreement. It covers all services and responsibilities. You're confident and legally bound to your partner. How long did it take to get to the signing stage? Most likely more than you would've liked to.
And it's true – handling a successful freight forwarding business requires a lot of effort and commitment. The endless paperwork, a pile of emails, and calls have always been a drag in the logistics industry. Small time-consuming tasks sometimes keep you away from more important problems.
But you don't have to be a human octopus. You can easily automate many sections of your business. You don't have to spend hours after hours hunting down containers in the locations where you need them right now. Nor do thorough background checks. Or have yet another lengthy contract negotiation – but this time with container owners.
What if you could find containers all around the world on one online platform? A platform where everyone had undergone background checks and standard contracts made it easy to negotiate free days, per diems, and pick-up and drop-off locations.
To make it even better, imagine if your partners could go online and get the status of the containers without asking you. You'd also be informed every time there is a container event. That would be easy and convenient, right?
You can get all of this and more with Container xChange. On our online neutral platform, we help you digitize and automate your container logistics. Click on the banner below and start easing your manual workload.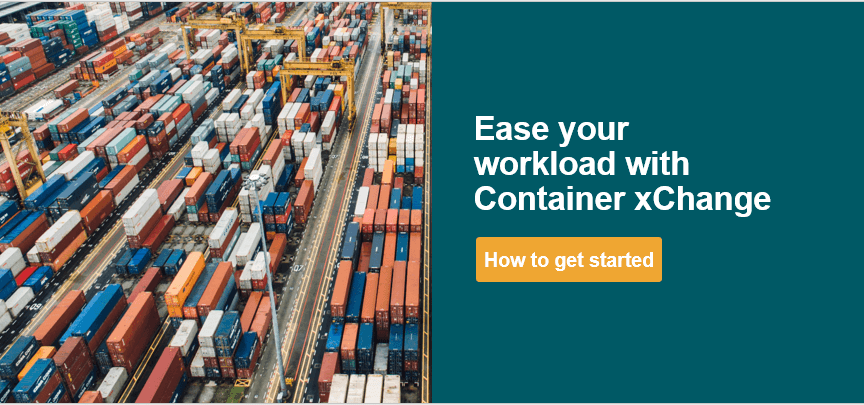 Freight forwarding agency agreement: Common FAQs
What documents are required by freight forwarder?
Following are the documents required by a freight forwarder: Commercial invoice, cargo/goods list, certificate of origin, customs declaration, Bill of Lading, sea/air/rail waybills (depending on your choice of transportation), arrival notice, importer security filing document and letter of credit.
What is included in freight forwarding services?
Some of the freight forwarding services include negotiation of freight rates on behalf of the shipper, freight slot booking, cargo insurance, arrangement of transportation from and to warehouses, arrange custom clearance and inventory management.
[custom-related-posts title="Related Posts" none_text="None found" order_by="title" order="ASC"]
Summary
Article Name
Freight Forwarding Agency Agreement: All you need to know
Description
Wondering what's a Freight Forwarding Agency Agreement? Here's your guide to knowing everything before you sign the dotted lines.
Author
Publisher Name
Publisher Logo