Looking for freight forwarding companies in Germany to ensure smooth and efficient delivery? Read on and learn how xChange can help you find trustworthy and top-rated freight forwarding companies in Germany.
Freight forwarding principles are based on the efficient and cost-effective transportation of products. Products that are kept in good condition during their transport. Want to make sure your cargo is in good hands? Then you need dependable and experienced freight forwarders and NVOCCs who can handle logistics. And guarantee that items reach their destinations on time.
Read on to know about some of the best freight forwarding companies in Germany.
Find A Freight Forwarder In Germany
With 74 national and international ports, Germany is the world's 4th largest economy, located at the crossroads of central and western Europe and between the Baltic and North Seas. This strategic placement in the heart of Europe makes it a hub for freight forwarding and shipping.
The availability of highly trained labor, world-class infrastructure, accessible markets, and an international reputation for innovation and efficiency. These are some of the reasons why global firms increasingly choose Germany as their European distribution headquarters. Thus, it has become Europe's primary logistics hub with best-in-class transportation infrastructure (road, rail, sea, and inland conduits) and numerous national and international air terminals as well.
The Port of Hamburg is Germany's largest and Europe's third-largest and busiest port. Hosting more than 9,000 vessels annually with almost 25% of total world cargo passing through this port. Other major ports in Germany include Port of Bremen and Bremerhaven, Port of Wilhelmshaven, and Port of Duisburg.
Being a transshipment hub, it is crucial for these ports to have competent freight forwarders and NVOCCs.
At xChange, we've consolidated this list of the top NVOCCs and freight forwarding companies in Germany based on various criteria. Such as collecting performance ratings and partner reviews to create transparency about the business. Making it easier for you to find trusted partners.
Freight Forwarders vs NVOCCs
​But first, let's understand the differences between freight forwarders and NVOCCs:
| | | |
| --- | --- | --- |
| | FREIGHT FORWARDER | NVOCC |
| 1 | They are associated with the International Federation of Freight Forwarders Association (FIATA); following procedures according to FIATA standards. | They are not linked with any international associations, thus, do not follow any standard procedures. |
| 2 | Freight forwarders are agents to shippers. | NVOCCs are carriers to shippers. |
| 3 | Freight forwarders do not operate or own containers. | NVOCCs manage or hold cargo containers. |
| 4 | Freight forwarders typically own and operate the warehouses they use for the cargo they load to/from airports and seaports. | NVOCCs do not own and operate warehouses. Only large NVOCCs that take on nearly all functions of freight forwarders own warehouses. |
| 5 | Freight forwarders around the world cooperate in their operations to reduce costs and improve timely deliveries. | NVOCCs work independently, using agents or third-party companies to support them. |
| 6 | Freight forwarders may function as agents of NVOCCs. | NVOCCs work independently. |
READ MORE: What is the difference between NVOCC and Freight Forwarder?
And now…
Top Freight Forwarding Companies In Germany
Here's the list of top freight forwarders and NVOCCs in Germany with a rating of ≥ 4.7 out of 5 on the xChange platform.
KSH GmbH
Founded in 2012, KSH GmbH is located in Unterschleißheim, Germany. With a decade worth of experience in the freight forwarding industry, the company offers a wide variety of services. Such as storage, warehousing, trading solutions, transportation to and from the port, customs clearance, documentation, shipment tracking, among others. They're renowned for providing the highest quality of professional service and great dependability.
Learn more about KSH GmbH here
DHL Global Forwarding GmbH
Founded in 1900, DHL Global Forwarding GmbH is a part of the world's leading logistics company, Deutsche Post DHL Group. Located in Hamburg, the company has operations in over 220 countries. They're well-positioned in the world's growing areas. And to offer a full range of international express transportation, freight forwarding, e-commerce, and supply chain management services.
Learn more about DHL Global Forwarding GmbH here
Hermes Germany GmbH
Founded in 2009, Hermes Germany GmbH is headquartered in Hamburg, Germany. Claiming to be the only service provider in the world to deliver a comprehensive full-service portfolio, Hermes provides almost all services including sourcing, product testing, quality assurance, air transportation, sea transport logistics, development & operation of online shops, warehousing, returns management, distribution, and so on with client-customized solutions.
Learn more about Hermes Germany GmbH here
JAS Forwarding GmbH

Founded in 1978, JAS Forwarding GmbH is located in Bremen, Germany. It provides logistics services across 90+ countries globally and handles the shipping of all types of cargo and commodities. The company has a vast network of 38 subsidiaries internationally and provides a range of services including air freight, ocean freight (FCL & LCLWhat is less than container load? Less than container load (less than container load, LCL) is a shipping term that refers to the delivery of cargo in smaller quantities than a full container load. A f... More), customs brokerage, etc. across industries like automotive, F&B, government & defense, manufacturing, fashion, oil & gas, pharma, live animals, among others.
Learn more about JAS Forwarding GmbH here
Alexander Global Logistics GmbH P&P Export
Founded in 2006, Alexander Global Logistics GmbH P&P Export is based in Bremen, Germany. Their primary service offering is in the transport and handling of pulp and paper goods. The company also offers a range of other services. Including customs clearance, VAT representation, on-carriage by truck, rail, and barge, warehousing around Europe, etc. It also provides digital solutions that allow clients' stock levels to be connected to their IT systems.
Learn more about Alexander Global Logistics GmbH P&P
Find More Trustworthy Freight Forwarders and NVOCCs in Germany
More than 800 freight forwarders and NVOCCs worldwide are already using xChange.
xChange helps you find the best and most efficient freight forwarding companies for your shipping requirements across the world. Use xChange to:
Find all types of containers to buy, sell or rent on a commission-free marketplace.

Search for available equipment and trustworthy partners in 2500+ locations.

Reduce manual workload and automate operational handling processes.

Negotiate leasing deals, per diem charges, and other terms easily.

Connect with verified companies globally and grow your network in container logistics.
Want to see how the platform on Container xChange works and can help you find trustworthy freight forwarders? Click the banner below and book a free call with our team.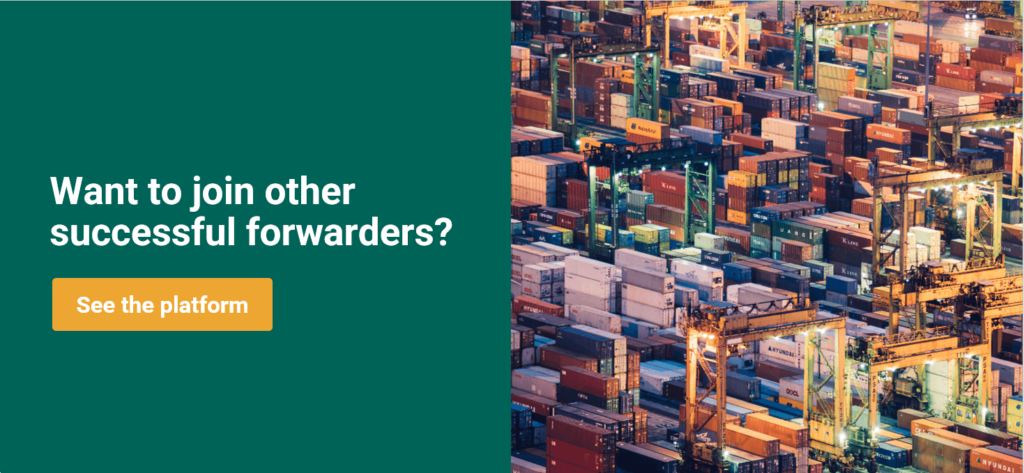 Summary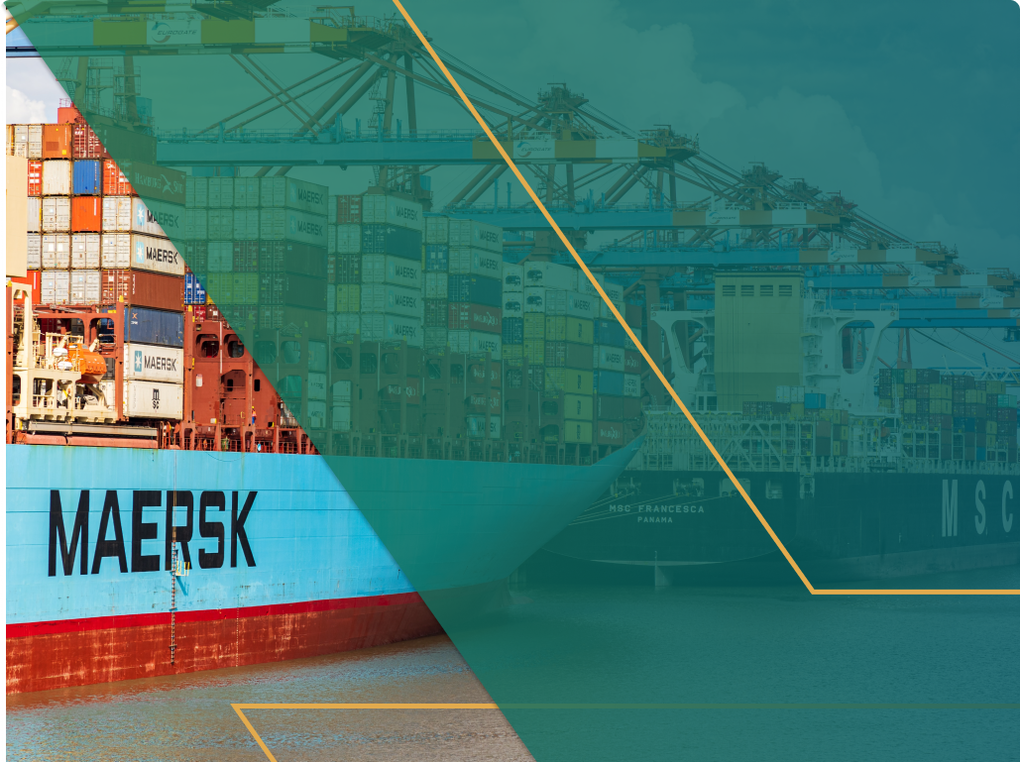 Article Name
Top freight forwarding companies/NVOCCs in Germany [2022 list]
Description
Get the list of top-rated freight forwarding companies in Germany right here. And gain access to credible freight forwarders operating worldwide.
Author
Publisher Name
Publisher Logo