Container leasing is on the rise and the leasing market is projected to reach US $7522 Million by 2028, growing at a CAGR of 4.3% during the forecast period 2023-2028. Now is a good time to invest your money in leasing containers and make profits for your business. Read on to know the benefits of leasing, and how you can connect with top companies to get your box at competitive rates only on Container xChange.
Container leasing is booming in the shipping industry right now. With the fast growth that the container leasing market has had over the years, about half of the global container fleet belongs to leasing companies. This means that container leasing is getting popular by the minute.
If you're a veteran in this industry, you might already know how the leasing market is expanding and that this is the right time for your business to invest in leasing.
So, if you're excited about this big boom in the container industry, and you want to lease a box right away, you can do so on our leasing marketplace through our public search below. All you have to do is choose 'I want to use containers' and enter your pick-up and drop-off locations and hit the search button. You can then pick from a list of available containers, and 1,500+ vetted suppliers, and see the current leasing deals. Lease your box within minutes
What is container leasing?
Container leasing is the process of acquiring containers from leasing companies on rent for a specific time frame in exchange for a predetermined payment. The payment is based on the leasing agreement you signed.
This agreement between you and the leasing company includes information on free days, per diem charges, the duration of the lease, and other important details.
On the xChange platform, to make the leasing process easier we have the BIMCO contract in place which all members sign when going through the process of leasing containers. This helps both parties to remain informed and on the same page. It also eliminates the hassle of networking by yourself with multiple companies about contracts and terms. Simplify your leasing agreement process with BIMCO and choose a unit among 50,000+ boxes from 1,500+ vetted companies at top rates only on xChange.
Benefits of shipping container leasing
In recent times, one of the reasons the container leasing industry is seeing popularity and growth is due to one significant advantage of leasing – flexibility.
The flexibility of leasing containers for however long you need them can make it easier for you to do your job. You can increase your container fleet instantly by leasing extra containers (whenever needed) for a short period. All without showing up with a big lump of cash in hand.
Want to know how much it'll exactly cost you if you lease a container? Our online leasing platform at Container xChange gives you a full overview of which locations you'll have to pay the least and the most – and where you'll get paid to move the container. Check out the platform in action while our team of experts answers all your queries!

Simplify your container leasing process with Container xChange
If you're interested in leasing a box, Container xChange is here to make your leasing process faster and more efficient.
Our platform is a neutral marketplace for container leasing. Container xChange brings all the stakeholders involved in a leasing transaction together under one platform. With us, you can easily connect with leasing companies of your choice (via chats and calls on the platform) after going through their profiles and reviews given to them by other partners. And all this without a middleman. You're in safe hands with 1,500+ vetted suppliers on the platform. We have 50,000 + units to choose from in 2,500 locations worldwide. Rest assured you will find a container here.
With our market price transparency, you get competitive and comparable rates upfront. These rates can be negotiated with your leasing company to choose a deal that works best for you. You get all this without the worry of hidden fees too!
Our leasing platform handles all the container leasing invoicing and paperwork for you, making your operations smoother and your work faster.
Become a member of Container xChange and interact with top leasing companies directly! Negotiate deals to pay exactly what you want to and not a cent more for your box today. Click on the banner below to see the marketplace in action.

The top 10 container leasing companies to look out for
Speaking of leasing companies, to cut out the clutter of an information overload on our leasing platform, you can find only vetted leasing companies to partner with.
This way, you get a guarantee of safety without any tedious research and operational hassles. While we make it easier for you to find leasing companies through our platform. It's also easier for you to work with big names including Seaco Global, Trident, and SeaCube among others on xChange. Connect with top names in the industry right here.
Know more in detail about the top ten container leasing companies in order of their TEU fleet capacity below:
| | | |
| --- | --- | --- |
| Rank | Container Leasing Companies | TEU Capacity  |
| 1 | TRITON International | 7.1 million |
| 2 | Textainer Group | 4.4 million |
| 3 | Florens  | 3.9 million |
| 4 | Seaco Global | 2.4 million |
| 5 | Beacon Intermodal | 1.8 million |
| 6 | CAI International  | 1.5 million |
| 7 | Seacube Containers | 1.2 million |
| 8 | Touax Container Solutions | 393,064 |
| 9 | Blue Sky Intermodal | 300,000 |
| 10 | CARU Containers | – |
Container leasing vs buying
If you're still confused about whether to lease or buy containers, we've listed a few situations you might want to consider. This will help you determine your needs better and choose between leasing or buying.
Lease containers
Buy containers

If you need containers but don't have enough capital at hand

Your need for containers is for an indefinite period, you use them often and perhaps don't need too many of them

When your requirements change, and you experience a temporary surge in demand for containers

You're looking for containers for both storage and cargo transportation purposes

When you don't know for sure, how your long-term demand will develop

When you're in need of a few

shipping containers for storage

You require a container so you can modify or convert them into something else
Whether you want to lease or buy a container, you can do either on our platform because we have both leasing and trading marketplaces. Explore our platform today!
Different types of shipping container leasing agreements
If you choose to lease a box, it's essential to understand the different types of leasing agreements. This will help you pick the best fit for your business needs and also save money.
The four different container lease agreements are:
Master lease
Long-term lease
Short-term lease
One-way lease
Master lease  

 

Long-term lease  

 

Short-term lease  

 

One-way lease 

 

Duration can vary

 

5–8 years

 

Longer than 6 months

 

Duration can vary

 

Maintenance is done by the leasing company

 

Maintenance is done by the lessee

 

Maintenance is done by the lessee

 

Maintenance is done by the lessee

 

Drop off location is restricted

 

Drop off location very restricted

 

Drop off location very restricted

 

Drop off location at shipper's desire

 
One-way container leasing benefits and rates on Container xChange
The one-way leasing agreement is popular in usage. It provides container users with a lot of logistics and operational freedom. Plus, it helps them save a lot of money by avoiding container repositioning hassles. One-way leasing works by moving around or repositioning empty containers. Simply speaking, a container user picks up the containers at the partner's depot. The user moves the containers to another location and finally, returns them at a depot in a pre-agreed location. If you're looking to save on your leasing expenses, one-way container leasing is a good option.
Now the shipping container leasing rates depend on the stretch you're looking to lease, the type of container you're leasing, the number of boxes you need, and the demand-supply trend in that region. And these leasing rates include the free days and per diem costs for the containers.
For example, for a standard 20ft box, the pick-up charges are US $114 on the China-North America stretch. But the rates rise to US $873 on the China-Russia stretch. And for a 45 HC, the pickup charges for China to North America is US $262, and for the China to Western Europe stretch it's US $501. You can see how these rates differ extensively based on the factors mentioned in the paragraph above.
But, with one-way container leasing, you can add a lot of operational flexibility by avoiding the repositioning of your containers. And save a lot of cash! And the good news is on Container xChange you can find containers for one-way moves easily. Additionally, we also help you manage your lease agreement and other important documents digitally in one place, so we've got you covered there!
Container leasing made easy with Container xChange
So, when it comes to one-way leases with us, you'll have 50,000+ container types to choose from in 2,500 locations worldwide from 1,500+ vetted members. Plus, you'll have full market transparency and competitive negotiable rates with zero hidden fees. Say no to lengthy and time-consuming contract discussions and endless back-and-forth email threads. All transactions are done under one secure platform with one consolidated invoice on the xChange wallet.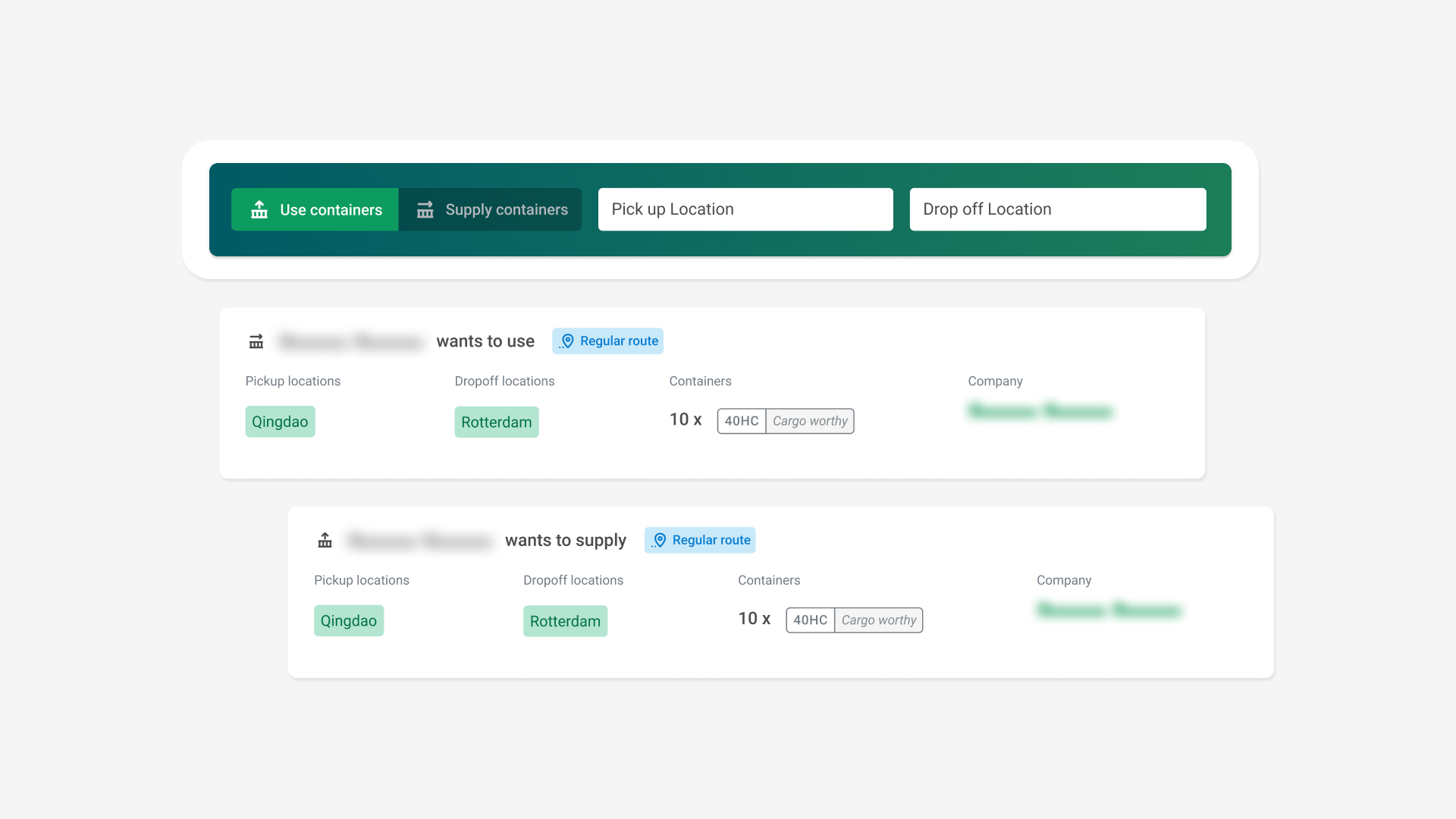 And after you lease your box, you can also monitor your containers in near real-time. And receive container status updates and tracking alerts – such as ETAsWhat is estimated time of arrival?  Estimated time of arrival, commonly known as ETA, is a frequently used term globally to denote the time of coming. In the shipping & logistics industry, it is ... More, delays, container rollovers, and misuse warnings. We've got your back when it comes to container leasing.
The leasing platform is a neutral shipping container marketplace for all shipping logistics partners to come together and work. Join the revolutionary digital space and transform your logistics operations today. Click on the banner below to make your container leasing journey smooth and hassle-free — just how it's supposed to be.

Container leasing FAQs
What is container leasing?
Container leasing is the process of acquiring containers from leasing companies on rent for a certain time frame in exchange for a predetermined payment. The payment is based on the leasing agreement you sign.
What are the different types of container leases?
The different types of container leases are master lease, long-term lease, short-term lease, and one-way lease.
Who is the world's largest leasing company?
Currently Triton International is the world's largest leasing company with a TEU capacity of 7.1 million.
Summary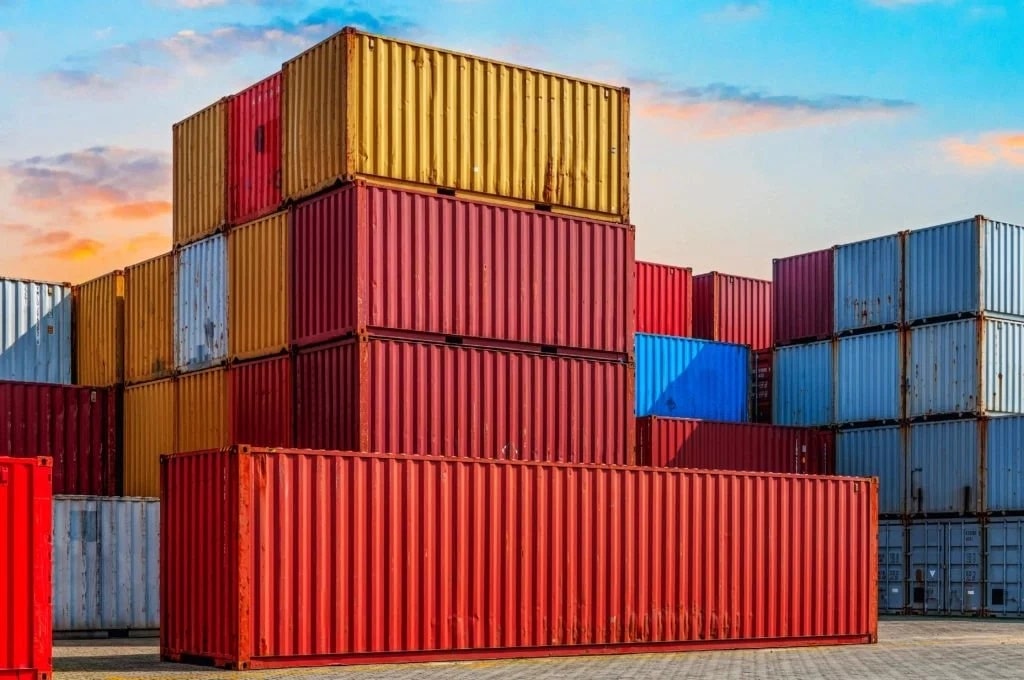 Article Name
Container leasing: Get top deals on boxes & save money [2024]
Description
Simplify your container leasing process by securing boxes at competitive rates from vetted suppliers right here.
Author
Publisher Name
Publisher Logo