In the pre-COVID era, the container industry sailed smoothly through the tides, making the business soar.
But the outbreak of COVID-19 had us all change our definitions of normal, having a spontaneous impact with post-COVID effects. How did the industry sail through then? Is the cargo ship crisis over? This blog will help you find those answers and more!
In this blog, you'll learn: 
Cargo shipping crisis originated in  China and disrupted the supply chain in logistics

The impact of the pandemic saw log jams, blank sailings, port congestion, and container shortages. These put the industry at a standstill.

As economists anticipate, this crisis is far from over. But you can still minimize its impact by staying updated with container location, influential players and international dynamics.

Container xChange can help you overcome the concerns. You have 10,000+ containers available to you across 2,500+ locations and 1,000+ vetted members offering best deals
The pre-pandemic times saw the rise of the container shipping industry with numerous players establishing their stature in the sector. However, the growth came to a halt when COVID-19 caught everyone off-guard, disrupting businesses worldwide. This led to a cargo ship crisis across global waters. To explain it in easy terms, here's what we put together. 
What's cargo ship crisis 
You all know how cargo ships are crucial for the global economy — transporting everything from computer parts to frozen fish around the world. But,  in the past two years they've been subjected to a container shipping crisis.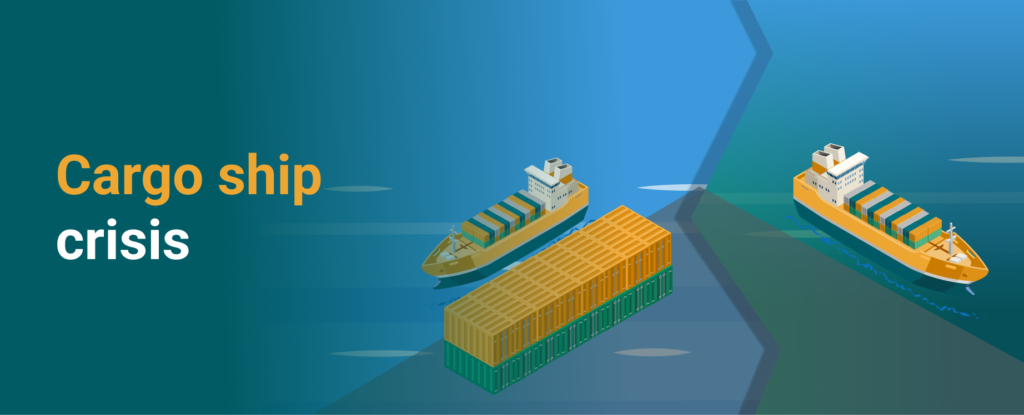 Remember when a container ship got stuck in the Suez Canal? This was a small event that saw how global trade can suffer due to supply chain disruption before Covid-19 happened. The Suez Canal blockage caused a major disruption to the flow of goods around the world. 
This event  caused a backlog of ships waiting to pass through, and it was estimated that the incident would cost up to $400 million per day in lost productivity. This crisis highlights the importance of global trade. When one supply chain is disrupted, it can have a ripple effect on businesses and consumers worldwide. We are mostly relying on international trade, further signifying the need to have a system in place. It'll prevent disruptions like this from happening again. 
Covid-19 impact on the ongoing cargo ship crisis & supply chain disruption
We all know COVID-19's impact on global trade and supply chain by now. The pandemic has led to a sharp drop in demand, as factories have been forced to close and clients have been staying at home. 
This resulted in a surplus of goods, which led to a sharp drop in ocean freight rates. The disruption to the supply chain has also been felt by container shipping companies, forcing them to cancel or delay orders. 
As a result, the global ocean freight market was expected to remain in a state of flux for the coming times. The impact of the pandemic is severe and unsettling, however, the industry is coping up with the turbulence one step at a time.
The logjam, port congestion & container shortage
A logjam, port congestion & container shortages are the main reasons for the cargo ship crisis. But do you know what they actually mean?
If you take care of cargo in your business and plan to move it via sea freight- it's important to know about this trio before you end up facing huge losses. Let's delve deeper and learn more about how they have imbalanced the industry!
Logjams causing trouble
One of the most important aspects of global trade is the transportation of goods by sea. In recent years, however, the efficiency of this system was compromised by a growing problem: container stacking. When containers are unloaded at a port, they are often stacked on top of each other without being able to reach their final destination. This can create a logjam with a fleet of vessels, making it difficult for new shipments to reach their intended destination. 
Port congestion disrupting the industry
Port congestion is a serious problem that can affect maritime trade. It occurs when the number of ships trying to enter a port exceeds the port's capacity. This can cause delays in shipping, as well as increased costs for shippers and importers. Congestion can also lead to environmental problems, as ships often have to wait for days or even weeks to enter a port. This can result in ship emissions being released into the atmosphere. congested ports are also more likely to experience accidents. In order to prevent congestion, ports must carefully manage their ship traffic and ensure that they have enough space to accommodate all the vessels that wish to enter.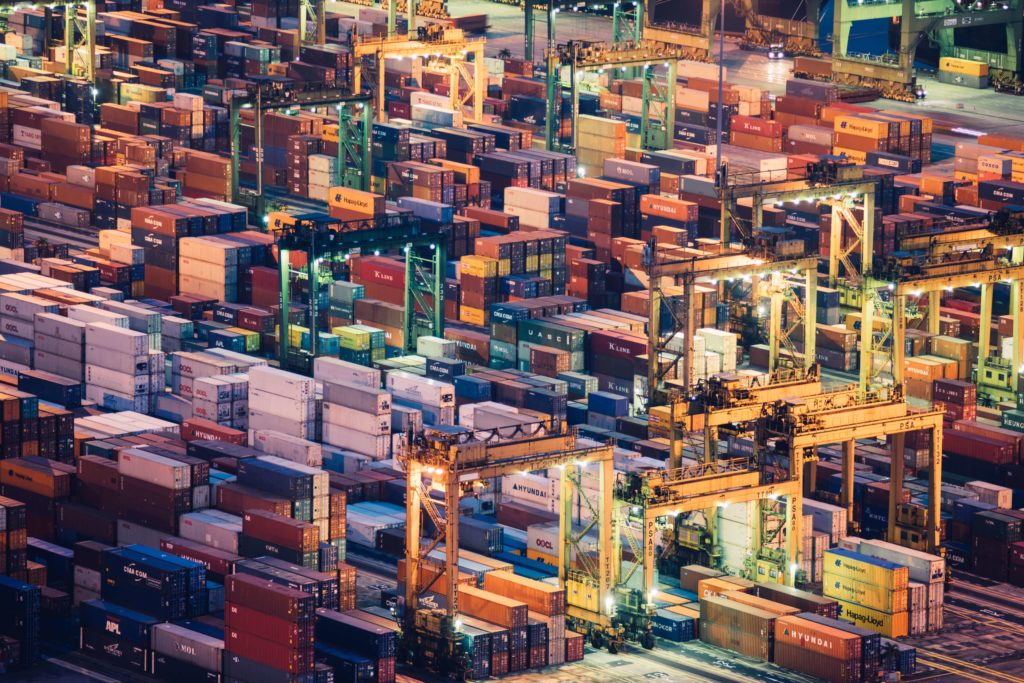 Container shortages: an obstacle to look out for
Container shortages have been a problem since early 2020 and continue to cause challenges for global trade. The shortage is caused by a number of factors, including the global pandemic, the shift to online shopping, and increased demand from China. As a result of the shortages, shipping costs have skyrocketed and businesses have struggled to get their products to market. The situation has led to disruptions in the supply chain and delays in the delivery of goods. While container shortages are a global problem, they are particularly severe in Asia, where the majority of containers are manufactured. 
In response to the shortage, Asian manufacturers have increased production, but this has not been enough to meet the demand. As a result, businesses around the world are feeling the effects of the container shortage and are searching for ways to solve the problem. This is where xChange comes into the picture, helping to sell, buy and lease containers with transparent container tracking facility. 
Regardless of these grave concerns surfacing in the past years, the good news is that this situation has gotten better and it has helped the players in the industry to level up. The increased demand for shipping containers has resulted in more suppliers entering the market and this has helped to bring down the prices. 
It's helping to improve the situation and it has reflected in the growth of the logistics industry across international waters.
Cargo ship crisis: What went wrong & where?


Californian concerns
The backlog of cargo ships in southern California reached an all-time high last year, as the supply chain crisis continues to overwhelm America's busiest port complex. More than 100 vessels were waiting outside Los Angeles and Long Beach for weeks on end. The vessels further symbolized thousands of containers that couldn't enter because of not enough room inside either terminal. This increased demand from retailers who want shorter delivery times
However, the good part is that we're all learning from the glitches and loopholes, making us prevent such a situation this year (until this time).
The European struggle
In recent months, Europe has been facing a cargo ship crisis. A perfect storm of factors,  including bad weather,a shortage of containers, and the pandemic – has led to a severe disruption of supply chains. As a result, ships are stranded in port, unable to unload their cargo. This has caused a shortage of essential goods, from food to medical supplies. The situation is a surfacing concern, especially with unstable dynamics of the brewing war. However, the ports, especially Antwerp and Rotterdam, have served robustly and are managing to sustain the nation through the crisis.
UK trucker shortage & its effects on sea freight 
The United Kingdom trucker shortage is having unforeseen consequences on sea freight, with prices skyrocketing as a result. The shortage has been caused by a number of factors, including Brexit and the coronavirus pandemic. As a result of the shortage, many companies were forced to cancel shipments, known as blank sailings. This has led to a decrease in available capacity, driving up the prices for those who still need to ship goods. 
The trucker shortage is also having an impact on port operations, as ships are often delayed when waiting for cargo to be loaded or unloaded. The situation is unlikely to improve anytime soon, so shippers will need to brace themselves for further disruption.
Is the cargo ship crisis ending any time soon?
The pandemic has upended global supply chains in a way that is unprecedented in recent history. Owing to a combination of port congestion, slow circulatory movement, and high shipping rates, it's estimated that supply chains will remain disrupted well into 2022.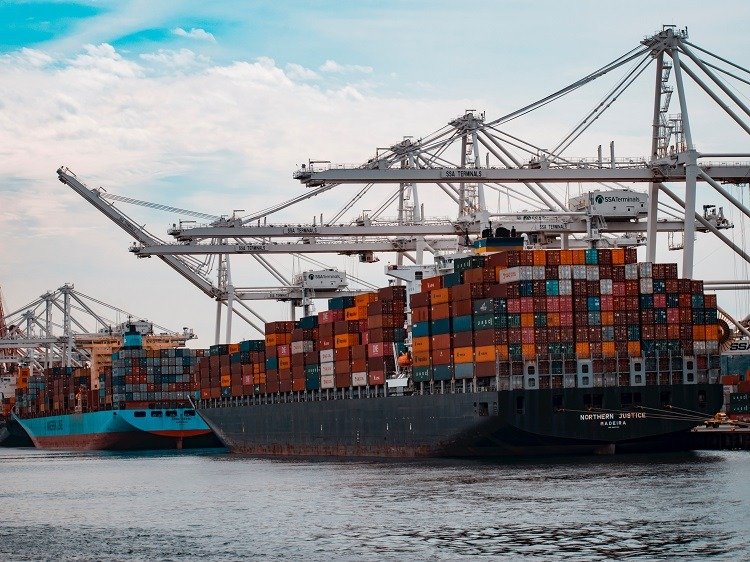 This has far-reaching implications for businesses of all sizes, as well as for consumers who have come to rely on just-in-time delivery of goods. In the short term, businesses need to find ways to adapt to the new reality of supply chain disruptions. 
This may include stockpiling inventory, sourcing goods from alternative suppliers, or investing in technology that helps to streamline the supply chain. In the long term, however, it's essential that businesses rethink their supply chains so that they're more resilient and adaptable to future disruptions. But how do you bring a change? How to prepare for the crisis and overcome it?
Let's  find out below –
xChange playing a significant role during cargo ship crisis
In the current economic climate, xChange has been a breath of fresh air. It has facilitated the movement of containers and helped businesses to keep track of their stock. With a real-time container tracking feature, over 10,000+ boxes to choose from –  xChange has played a significant role. It has had a support team ready to schedule a call to guide patrons through the platform and the membership. Along with guiding everyone through the vetting process – xChange has also managed to help customers stay in business.
We've been supporting businesses with shipping, leasing and trading containers over the years. But thanks to the pandemic, we've also raised the bar by being a pillar of support in the crisis. With us, you can, 
Reposition

the

empty containers

with ease

Consider 

container interchange

Choose an array of boxes including

one way containers 

Ensure smooth sails with minimizing port congestions (by following up the movement of boxes)  

Get your hands on  used containers or get new ones when needed 

Cut down on demurrage and detention costs with seamless operations and coordination.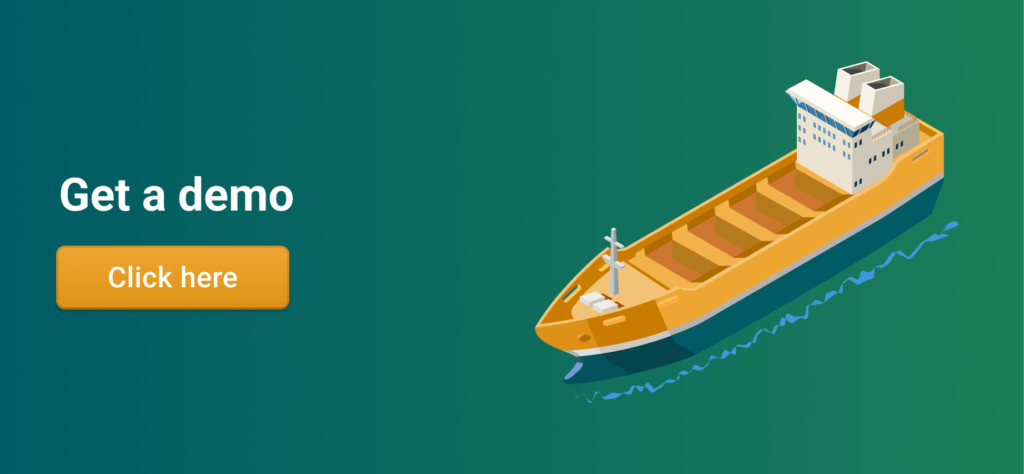 Plan a smooth sail with xChange
Along with choosing your pick with containers depending on your purpose, you can now be a member  of xChange. You will undergo a step-by-step registering process and choose a suitable membership plan. Not just that, you're now eligible to dive into numerous features offered at the platform including tracking  your containers and getting them insured.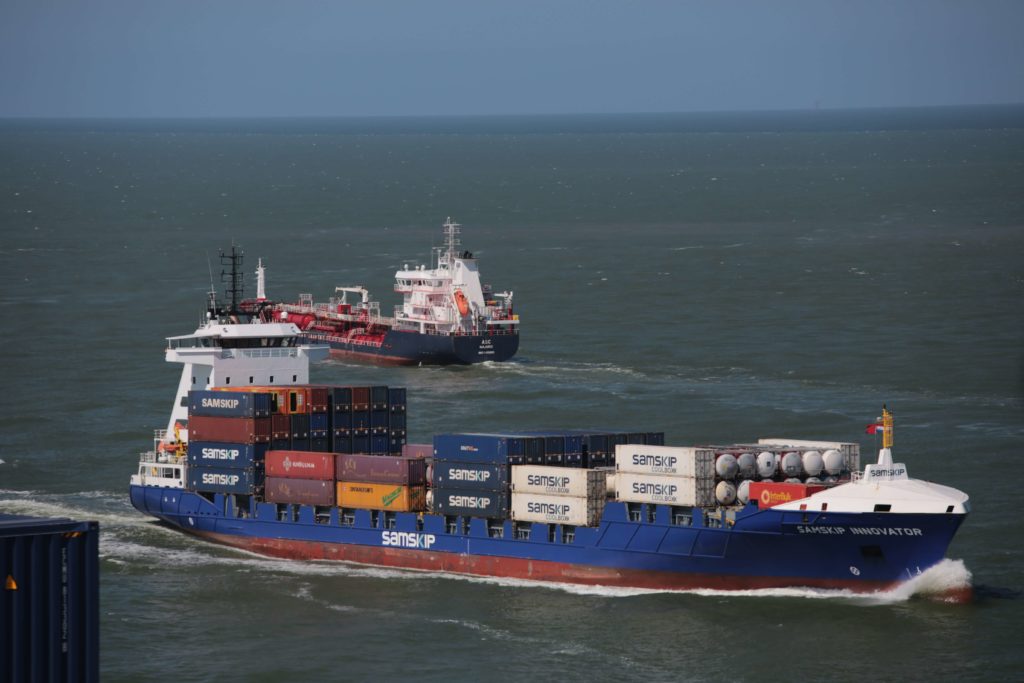 With perks like:

Regular updates of the industry

Container costs across the globe 

Connecting with over 1000+ vetted members (including names such as Cosco and Kuehne + Nagel) directly
you can minimize your business concerns. 
Leading to a seamless experience, this will allow you to focus on growing your business rather than being caught off-guard by a crisis and trying to cope with it throughout. 
This is your chance to open a door to new opportunities and lean on us for all your container shipping, trading and leasing needs.
Cargo ship crisis: Common FAQs 
What's the reason for the shipping crisis?

Reason for the shipping crisis is the combination of high demand and low supply. This is primarily because there are not enough workers or ships for transport operations. This leads us into a vicious cycle where shortages are swelling the costs even more and people are not able to afford them.

Why is industry falling short of container ships?

Industry fell short of container ships due to the COVID-19 crisis. The WHO declared it a pandemic and many shipping companies shut down their factories in response. This led them into an unfortunate situation where they didn't have any shipping materials left on hand for customers or themselves.

Why was there a shortage of containers in 2021?

There was a shortage of containers because of the pandemic. The crisis disrupted freights across international waters causing container shortages.

What does it mean by container crisis?

Container crisis is about fewer ships available to transport goods, and skyrocketing increases in maritime shipping costs. It's a byproduct of the pandemic.
[custom-related-posts title="Related Posts" none_text="None found" order_by="title" order="ASC"]
Summary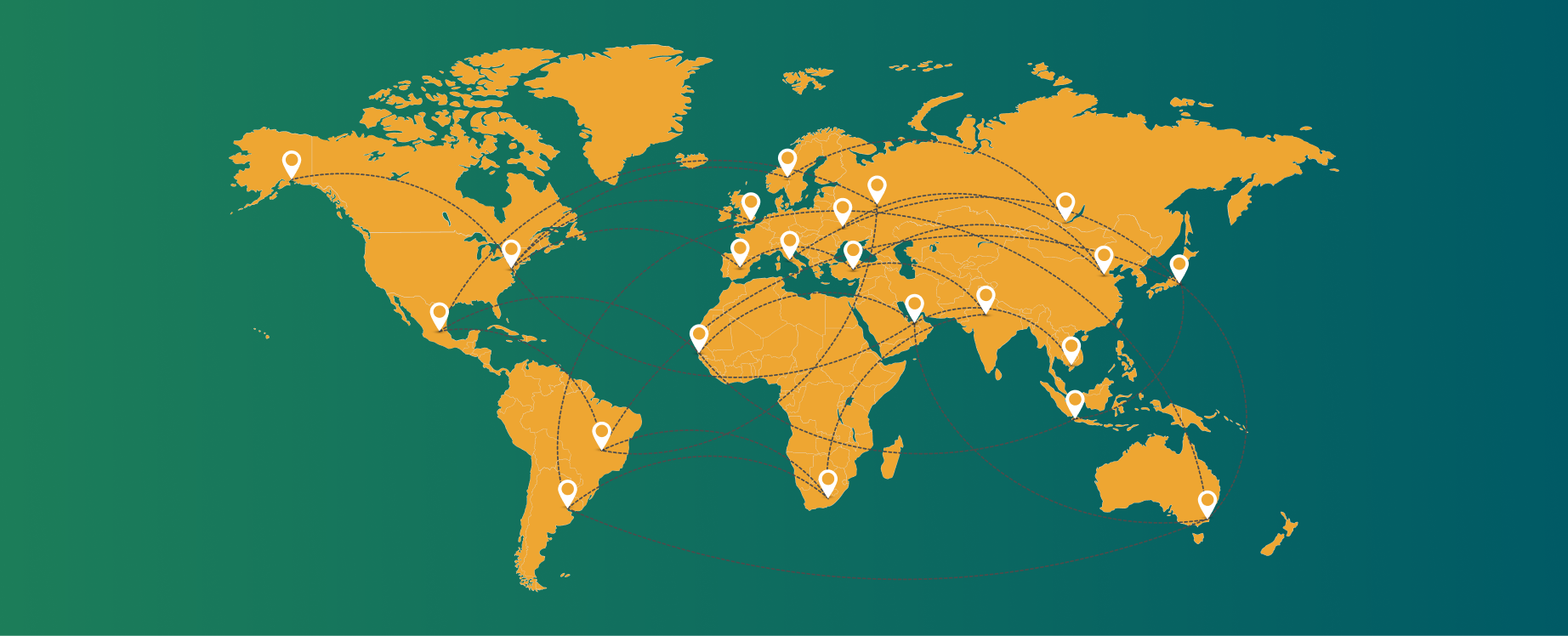 Article Name
Cargo ship crisis [2022]: What it is and ways to overcome it 
Description
If you're still recovering from container concerns in regard to cargo ship crisis, xChange will help you have a real-time situation check!
Author
Publisher Name
Publisher Logo